Meet the women who want to become the voice of people with special needs from the Republic of Moldova
They are determined and know that they can influence the political life in their hometowns or the villages where they live. We're speaking about four participants in the Civic and Political Capacity Building Program for women with disabilities who decided to run in local elections in 2019.
Date:
Adela Postolachi is a 45-year old health worker. Although she had an accident that requires of her to use a wheelchair, she wants to be one those active people who solve the issues of Terebina – the place where she lives.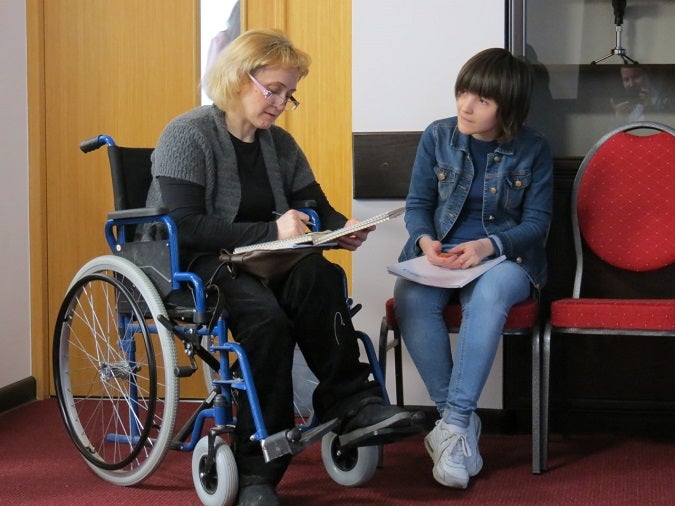 'People with special needs have skills and they can participate in the development and growth of the country. I think there should be at least a 40%-share of women in politics, only when that happens we'll be able to say that we are heading towards a more equal world for women and men.'
'I returned to work three years after the accident. Shortly after I was back, I was being discriminated against because of my disability. I didn't give up, however, and I managed, step by step, to overcome the negative events in my life, although they marked me deeply.'
The things she has been through taught her to persevere and to be more perceptive when it comes to the problems that people struggle with. Although Adela Postolachi participated in the 2015 local elections, when she didn't manage to get the position she wanted, she said she wants to run again and to become councillor.
'As I work in the healthcare system I often have to do directly with people's lives, in a positive way, by helping them solve some of their problems of both personal and social nature. I understood then that certain problems can be solved only if you're in a decision-making position. So I set out to create an accessible infrastructure for buildings. I want all the buildings to have access ramps and to focus on street lighting.' Adela said.
Elena Cernei, an active woman from the village of Gauzeni, Soldanesti village, who said she wanted to help people with special needs know more about their rights was also supported by her community.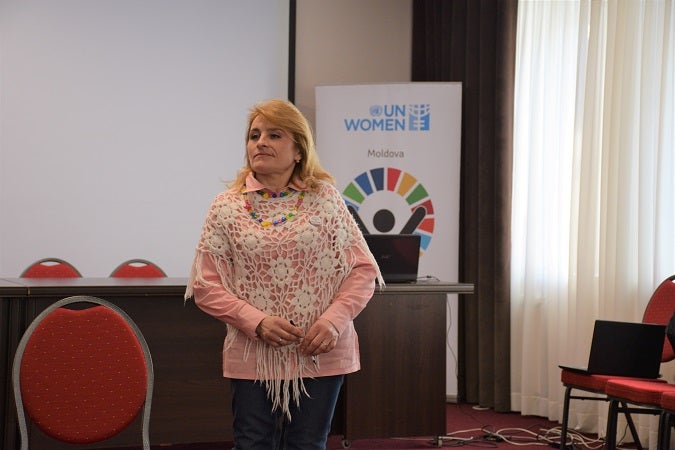 'People with disabilities need to be encouraged to make the first step, which is the hardest to make, but things get easier after that. At present, my disability turned into an ability.'
'I was discriminated against a lot because of my special needs. However, I understood that I need to learn more about the problems that I have and to knock at many doors to be an informed person. I started participating in various trainings since back in 2007. After several trainings, I established "Speranta" ["Hope"] NGO.' Because I was not helped at a younger age and nobody gave me any piece of advice, I do not want other people to go through the same problems. I was in a bad state of mind and I wasn't able to find an answer to how to get out of it. That's why I founded the NGO and started helping people with disabilities, and while doing it, I realised that it made me happy.'
Despite the obstacles, Elena Cernei said she would not stop doing what she likes.
'I decided to run for the position of councillor, as I already have experience with it. I want us to be as transparent as possible, to develop the infrastructure and – after the local elections – to launch as many projects and trainings on different areas and interests as possible.'
Oxana Barbu and Lilia Puzderi have the same goal. Both women, participants in the Program, said they wanted to make visible changes.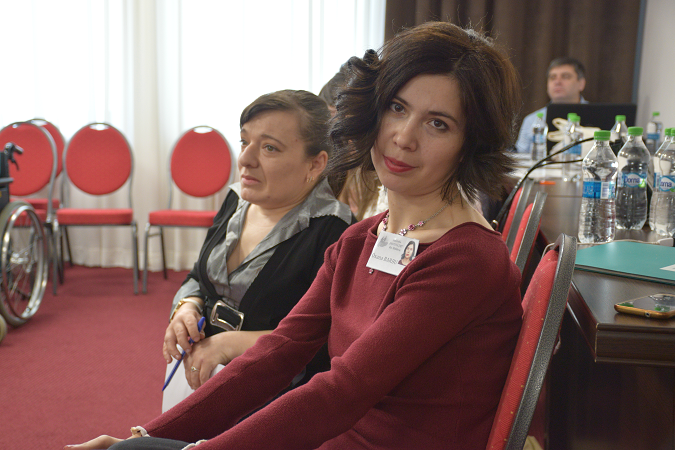 Oxana Barbu, one of the participants in the Civic and Political Capacity Building Program for women with disabilities. Credit: UN Women Moldova.
'Do not be afraid to take a step even that means that you will become a public person, you are like the other people around you. If you have a disability, prove it to yourself first that you are strong, and then – to the society.'
'There were instances of people asking why do I need to run in elections and what I am going to do for the society? I encouraged myself though, I am a strong person. I decided to get involved because I want to make changes. I want us to have more accessible spaces and create an authorised landfill in our town.' said Oxana Barbu, who lives in the town of Cimislia.
Lilia Puzderi would like to prove that people with special needs are just as vocal and willing to show their worth.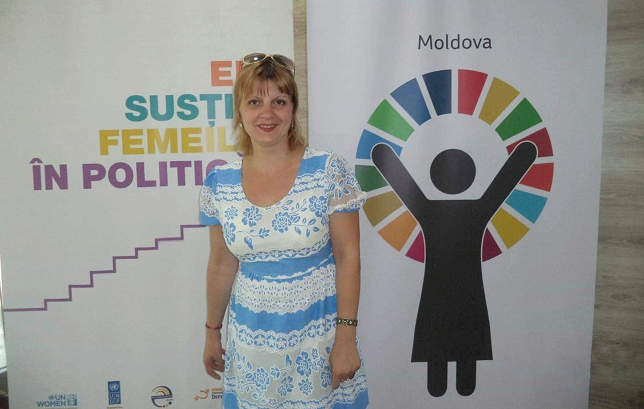 Lilia Puzderi, one of the participants in the Civic and Political Capacity Building Program for women with disabilities. Photo from personal archive.
'There'll always be fear. One mustn't say 'I can't', 'I don't want to'. We are strong, we can show skill and responsibility. I want the people who see me to be brave and to understand that the society is changing.'
'I know that I am needed and that I can do more. I'm trying to show the society that a person with special needs is just as motivated as others and has a purpose in life. We are able to help the society regardless of where we are. What I want is to be as much in contact with the citizens as much as possible and to help people with special needs. When I was born, people like me were being marginalised, humiliated, but now, with time, with the emergence of different training programs, the world is developing and changing. Our involvement in different activities changes the world. I talk to young people, children, elders and I see things changing. I am glad that every time I go out into the community, no-one asks why do I participate in activities and why I don't stay at home' said Lilia Puzderi from Borogani, Leova district.
'I hope to be understood and accepted. I want to try to make a change and I will not fail if I get involved in politics. I want to see collaboration between citizens, councillors and the mayor. I want to set up a hot line that citizens could call and share their problems, their concerns, and ask questions. I want to inspire the young to become more socially active. I want this project to motivate parents to make their children more active and to communicate with others', added Lilia Puzderi.
The Civic and Political Capacity Building Program is being implemented from January – August 2019 by 'Motivatie' ['Motivation'] Association of Moldova in partnership with UN Women and financed by Sweden and aims to train women with special needs from different settles of Moldova to run for positions in local councils and to prepare them for the challenges of such an activity.