Local women mayors celebrate peace, mark their achievements and discuss challenges at national conference
Date:
On 3 March, the National Conference of Women Mayors brought together nearly 200 mayors, along with local and central government officials and international community members. Held at the Palace of the Republic in Chișinău, the conference focused on "The role and contribution of women leaders in advancing sustainable and inclusive local development, promoting peace and social cohesion in Moldova ".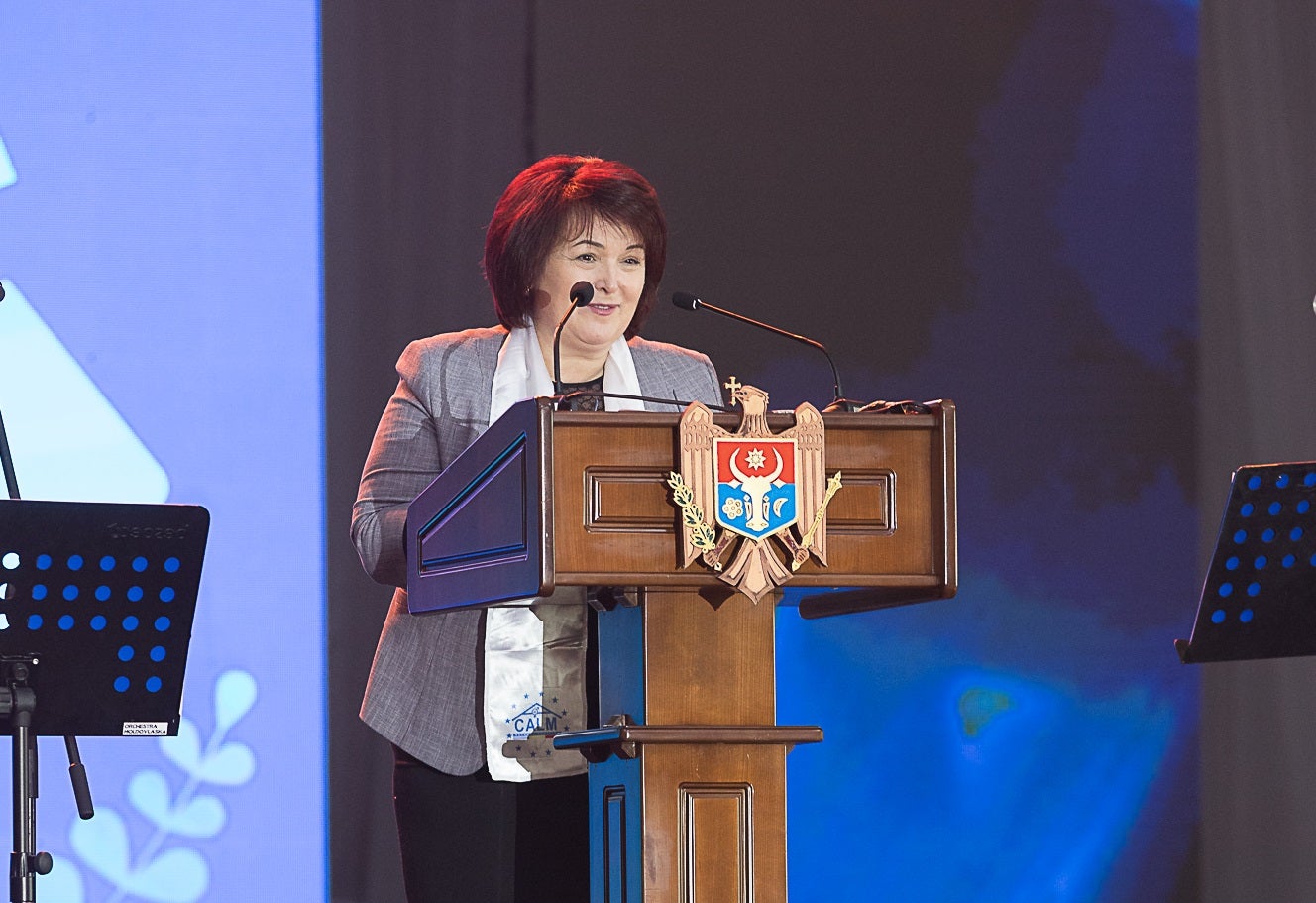 At the beginning of the event, Tatiana Badan, the President of the Congress of Local Authorities of Moldova (CALM) and mayor of Selemet, Cimișlia, said the joint efforts of local and central authorities, citizens and development partners have enabled the Republic of Moldova to cope with the crises of the past few years: the COVID-19 pandemic, the Ukrainian refugee crisis and the energy and economic crisis. "Together with UN Women and with financial support from Sweden, by May this year, we plan to support 15 host communities in implementing local initiatives to integrate refugees into their communities. We also appreciate the support that has been given to the Crisis Cell within CALM, which has helped support local authorities in efficiently managing the crisis". Following this, Badan announced a new initiative called "Women in support of women: increasing the leadership and resilience of women affected by the crisis through community initiatives," which will support seven localities that have the highest number of refugees.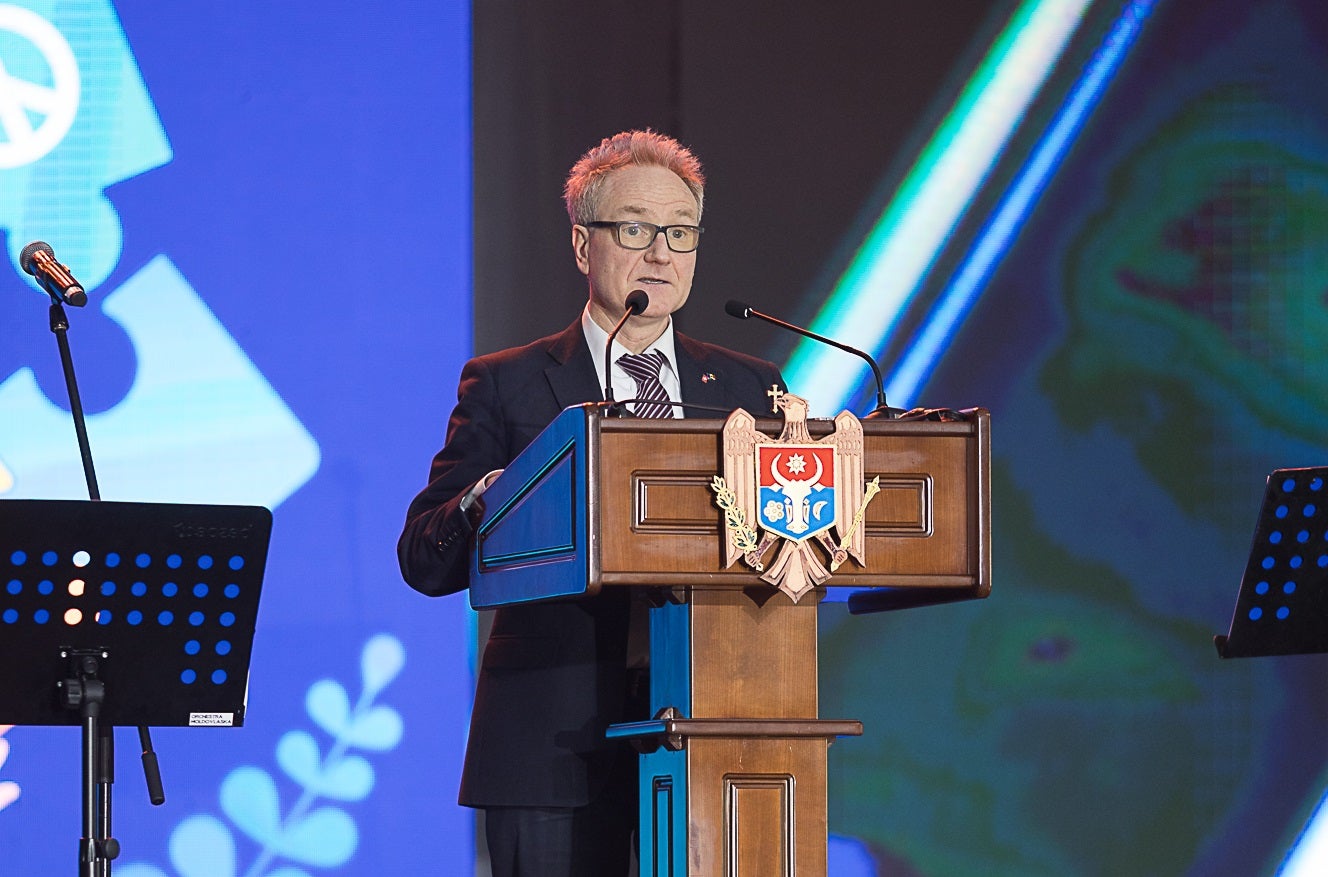 The Director of Cooperation for the Swiss Agency for Development and Cooperation, Dr. Guido Beltrani, expressed his appreciation for the role of women leaders. "Women with decision-making power are a huge source of inspiration to other women and girls who, in turn, will be motivated to choose a path of engagement, and that normally begins in their own community," he said. "By cooperating with other countries, Switzerland supports the empowerment of women around the world. In Moldova, we have participated in various actions to strengthen the leadership role of women, with our goal being to build a more inclusive society". According to Dr. Beltrani, the National Conference of Women Mayors highlighted how women leaders contribute to promoting sustainable and inclusive local development, as well as peace and social cohesion.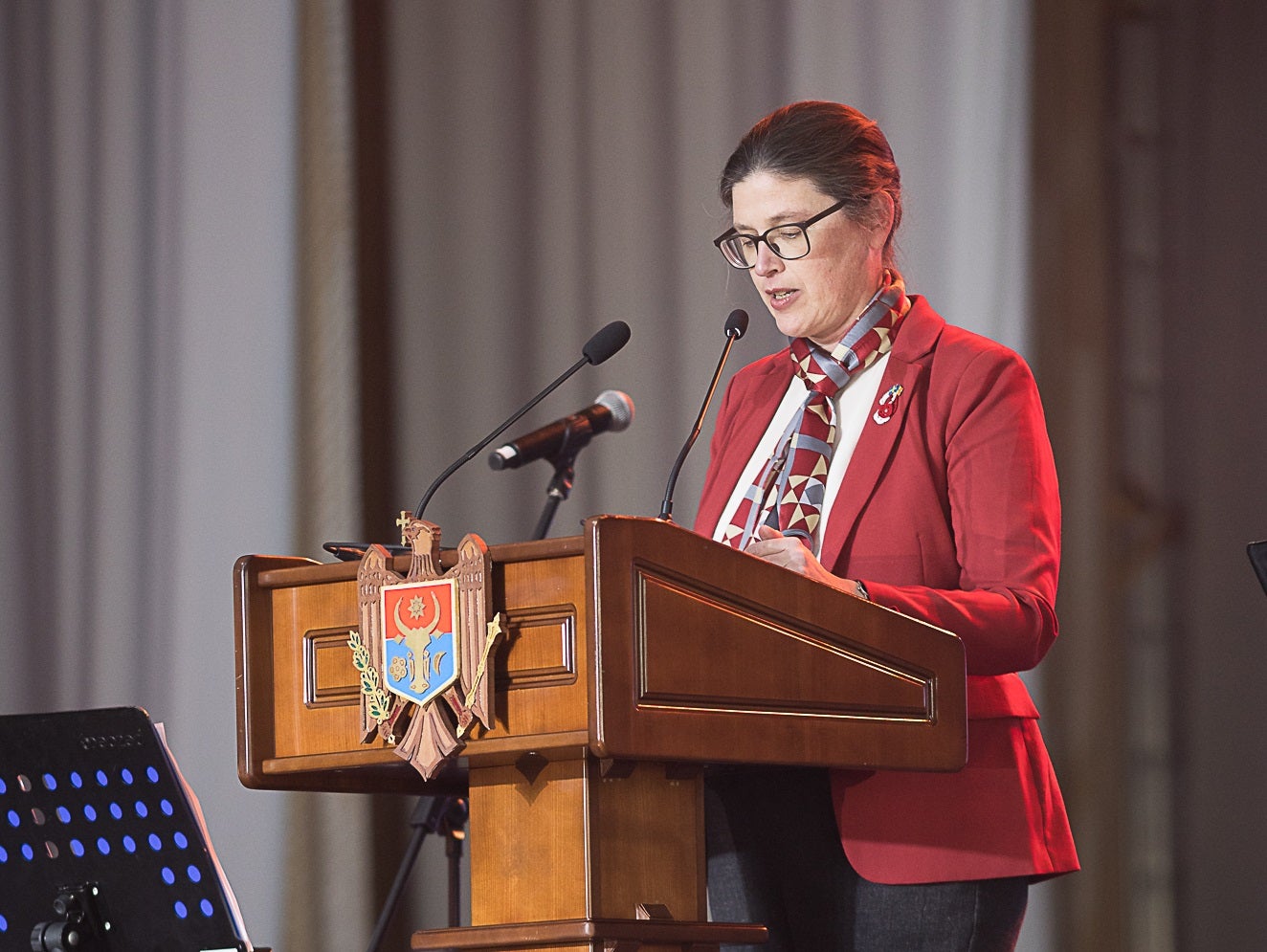 H.E. Katarina Fried, the Ambassador of Sweden to the Republic of Moldova, thanked the women mayors for their contribution in response to the Ukrainian refugee crisis: "You have advocated for peace and social creativity here in Moldova, for which we thank you! You are a source of inspiration for all". According to Her Excellency, promoting women and gender equality is a priority for Sweden. "Here in Moldova, we are seeing projects implemented by women at the local and national levels, projects by women entrepreneurs and women victims of violence. We are proud to say that we have been able to help by giving assistance and support, and we will continue to do so in partnership with UN Women".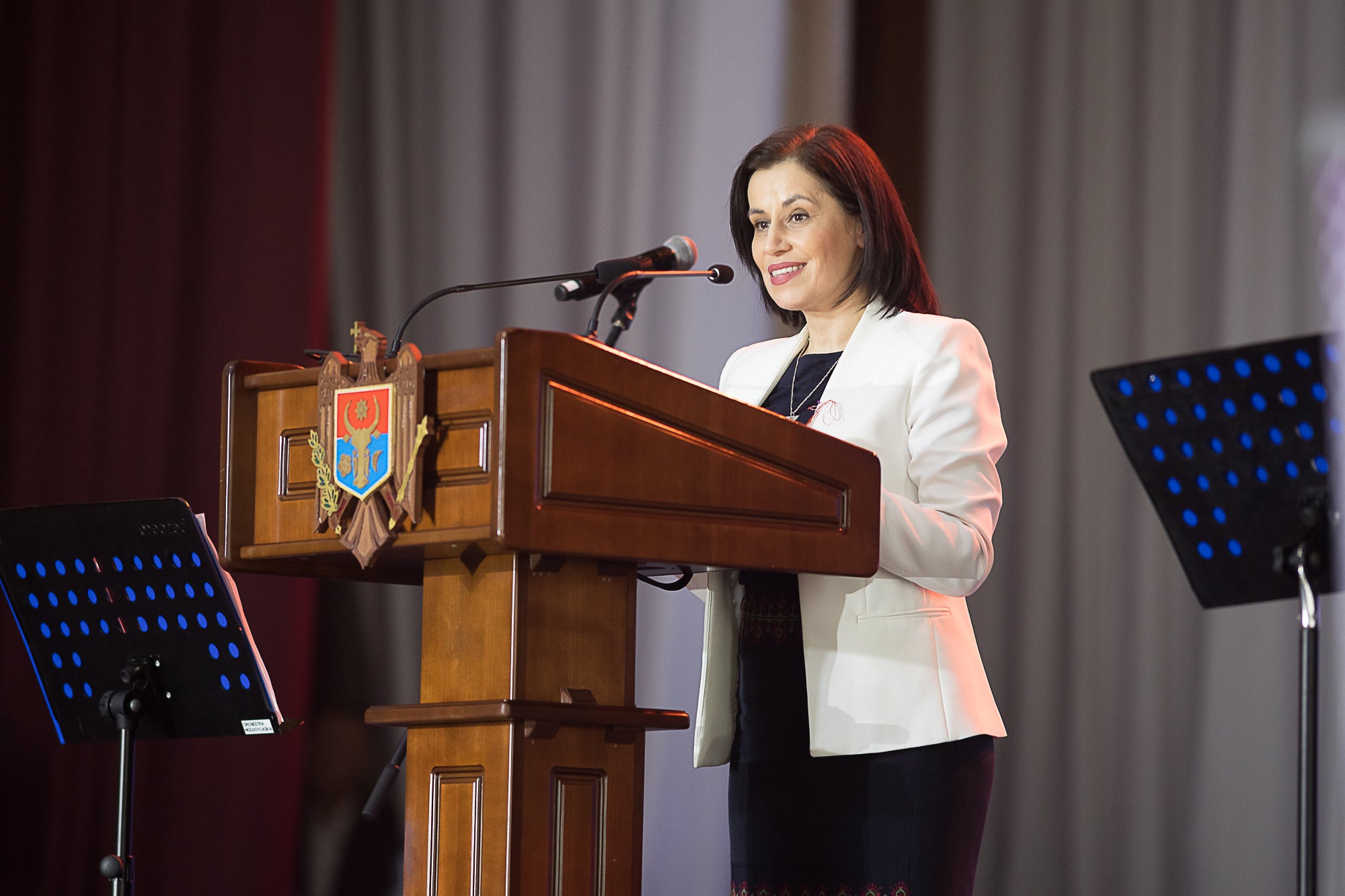 UN Women Moldova's Country Representative, Dominika Stojanoska, thanked all the mayors for participating in this event, which was held to tackle two topics of major importance: the role of women in local governance and the promotion of peace and social cohesion in Moldova. "It's a joint effort of all of us. This event is about successes, best practices, challenges and how to move forward together," she said. "We are not only united in ensuring local development in the country, which is going through multiple crises, but also in supporting refugees, mostly women and children, who are going through a very complicated period".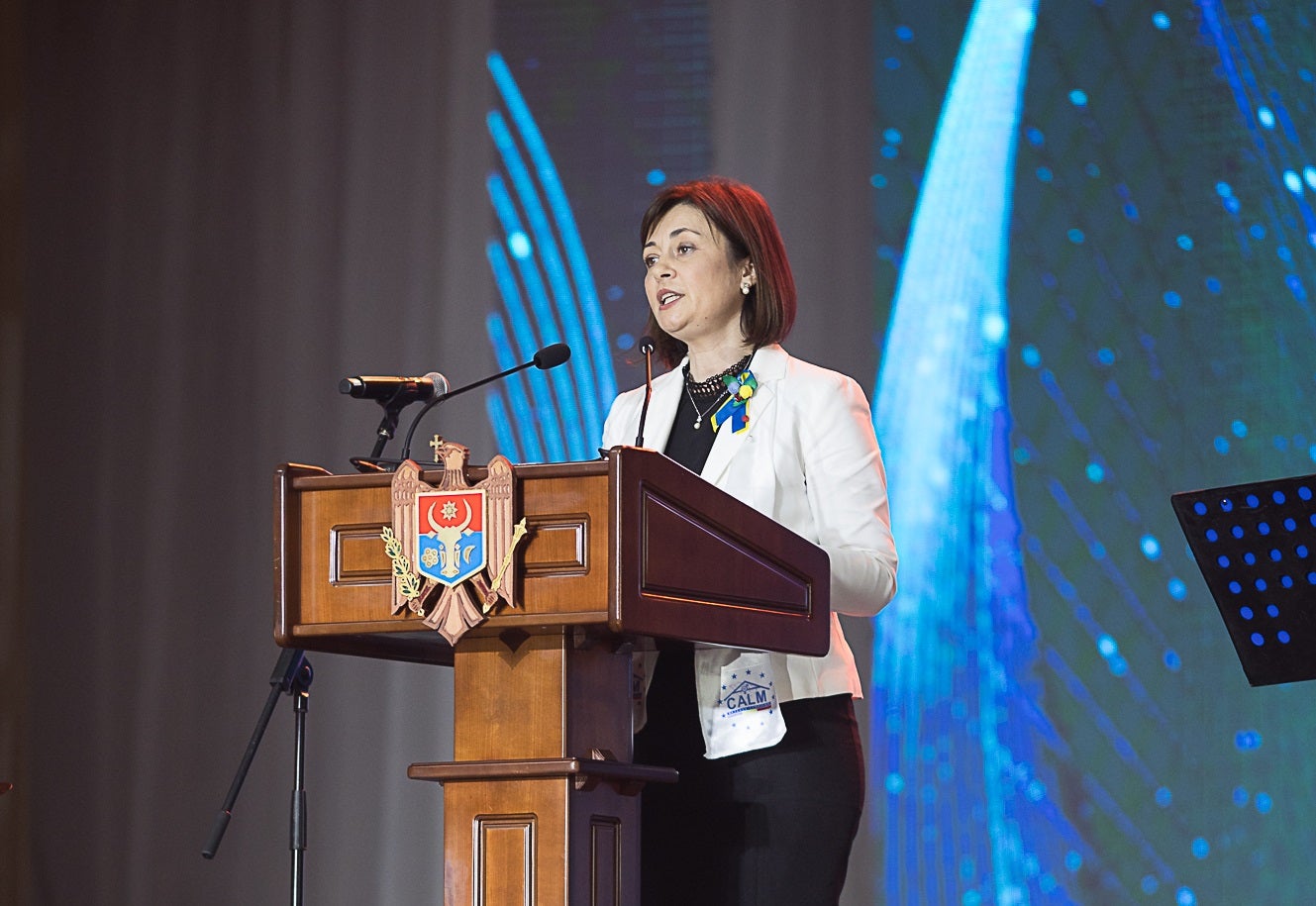 Violeta Crudu, the mayor of Cruzești, Chișinău and President of the Women's Network of CALM, spoke about the responsibilities of women mayors and the challenges the face. "Today, a woman mayor is also a doctor, a psychologist, an engineer, a person responsible for cultural activities," she said. "She is also the one who places announcements, maintains social media pages, manages the website. She is a law enforcement agent, president of the 'Commission for Exceptional Situations,' runs after recruits, writes motions, responds to petitions, completes claims for compensation, plants trees, collects waste, repairs buildings and roads, goes out for measurements in the field, acts as a guardianship authority, records marriages, settles conflicts between neighbours, quarrels between spouses, etc." According to Crudu, women need to be treated with respect and dignity: "Respect also means laws to protect us, and dignity means a decent wage".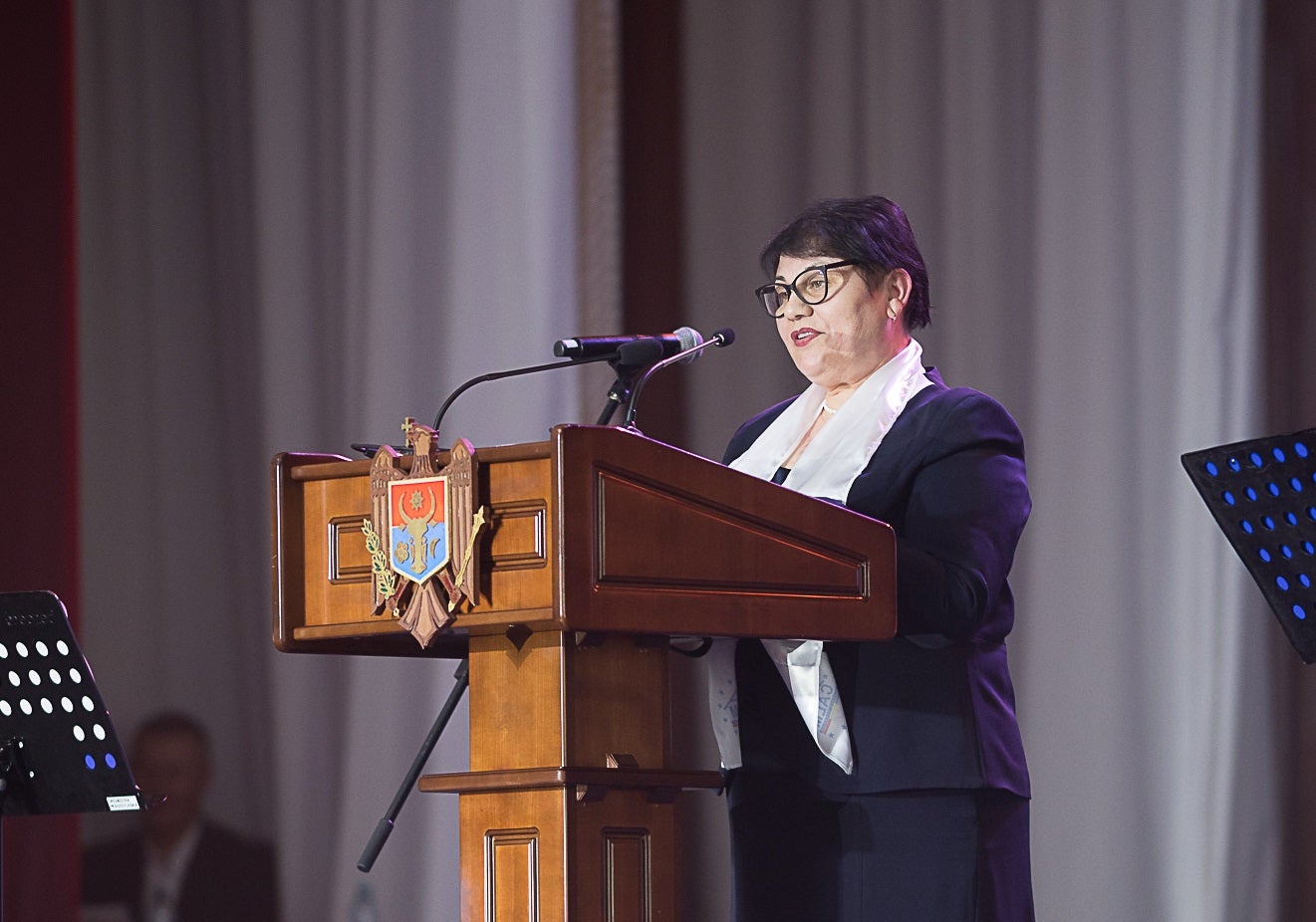 The mayor of Slobozia Mare village in Cahul district, Valentina Carastan, spoke about establishing a crisis-resilience community and mobilising people to face various challenges, along with the projects being implemented in her locality. "Without local development, we cannot talk about resilience to crises. We must continue to develop, but this requires ambition, motivation, courage and mobilisation," she said. "I urge you, dear colleagues, to run in the coming elections, not to be discouraged by obstacles, to continue to develop our villages and cities".
Angela Ababii, the mayor of Cobîlea village in Șoldănești district, spoke about integrating refugees into communities, which is a major concern of mayors during this stage of the crisis. "Organising courses for learning the Romanian language, summer camps for children, attracting funds and psychological counseling of refugee women, creating conditions for leisure and socialising among refugees, supporting them in the process of identifying jobs – these are just a few examples of actions that the local public authorities have successfully carried out," she said.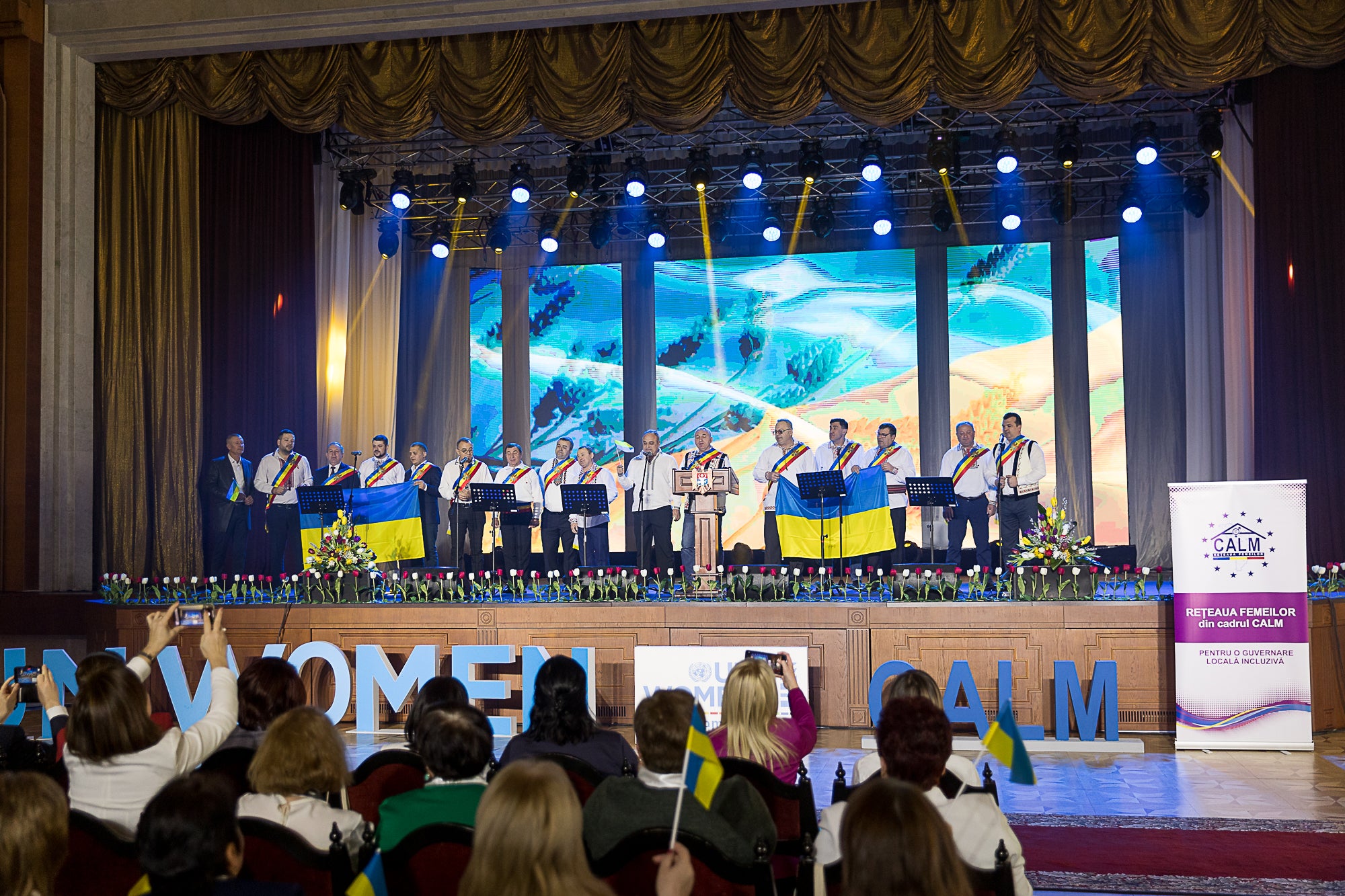 As a sign of solidarity with the Ukrainian people and the mayors of Ukraine, an ensemble of male mayors within CALM, called "Speranța," sang the songs "Chervona ruta" and "Cât trăim pe acest pământ". The mayors sang together both on stage and in the hall, holding the flag of the neighbouring country in their hands.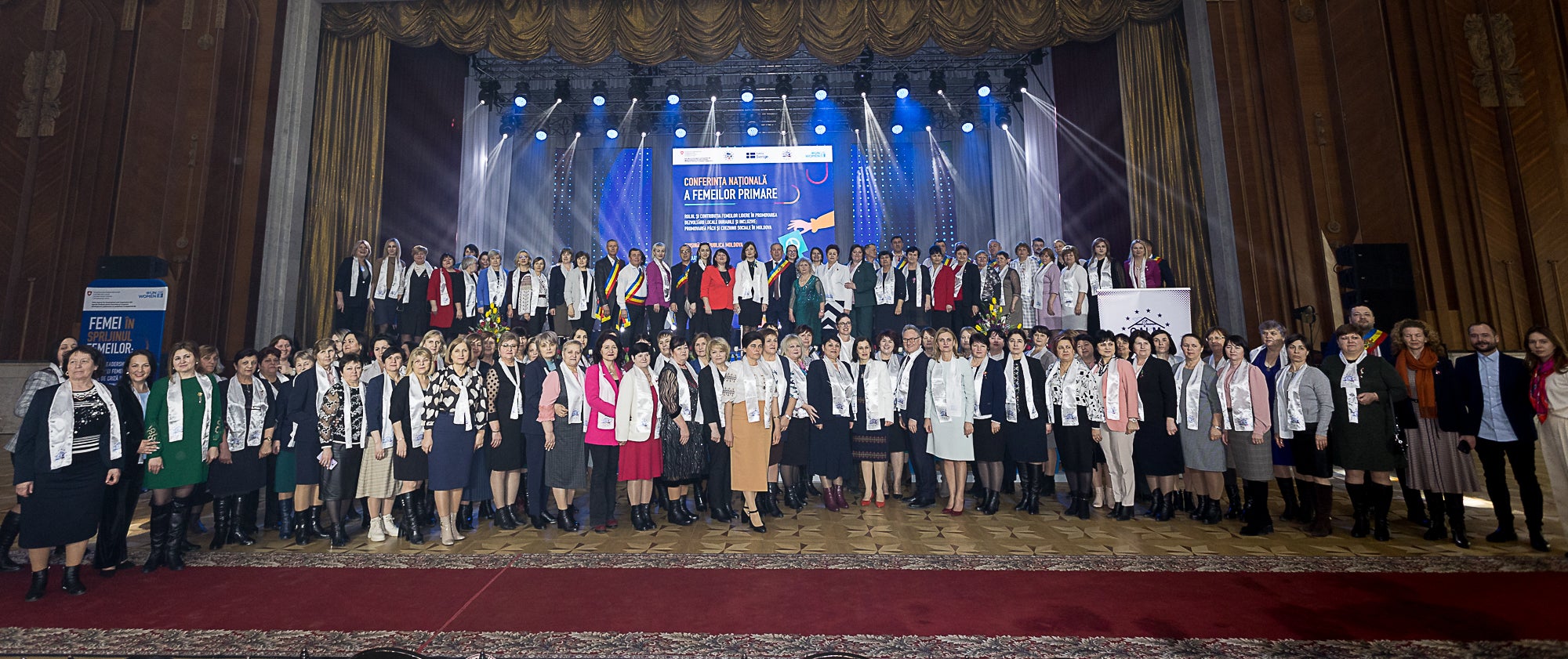 CALM organised the National Conference of Women Mayors in honour of International Women's Day, within the project "Women in support of women: increasing the leadership and resilience of women affected by the crisis through community initiatives," which is funded by the Government of Switzerland and partner organisations of UN Women. The purpose of the event was to highlight the importance of women's leadership in developing inclusive frameworks at the local level to promote gender equality, peace and social cohesion in the Republic of Moldova.