Simulation of Public Debates at the 'Women 4 Leadership' Academy
Several participants in the 'Women 4 Leadership' Women's Leadership Academy took part in exercises simulating public debates, organised in different localities in the Republic of Moldova.
Date: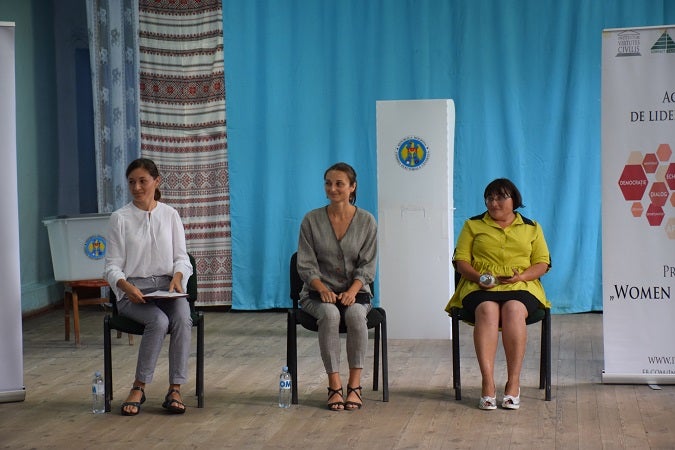 Budescu Aliona, who lives in Larguta village, Cantemir district, is involved in a number of cultural activities and holds the position of Secretary at 'Viitor. Integrare. Perspectiva' NGO. She believes that her locality needs more female leaders, and her ultimate goal is to make people become more active and informed.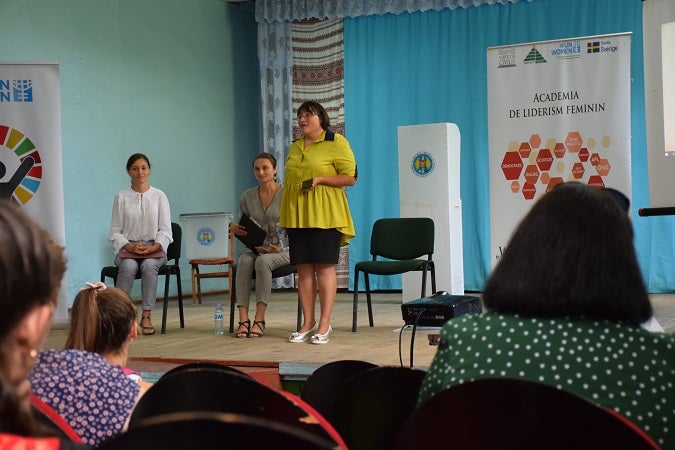 This program encouraged me to become more active and to step out of my comfort zone
'I'm ready to dedicate myself to this position. Being a volunteer in cultural activities, I wonder why talented children go to other villages to promote their talents. This happens because we don't have a cultural center', the woman said.
'This project is very welcomed. I developed my communication skills and I studied how the public administration functions and its regulatory acts. I developed my skills in all the fields', added the future candidate.
Perju Alina, from Cociulia village, studied in France the management of non-government organisations and of small and medium-sized enterprises. After graduation, she returned to her village, and managed to obtain a donation from France for the Cociulia Cultural Centre (known as House of Culture).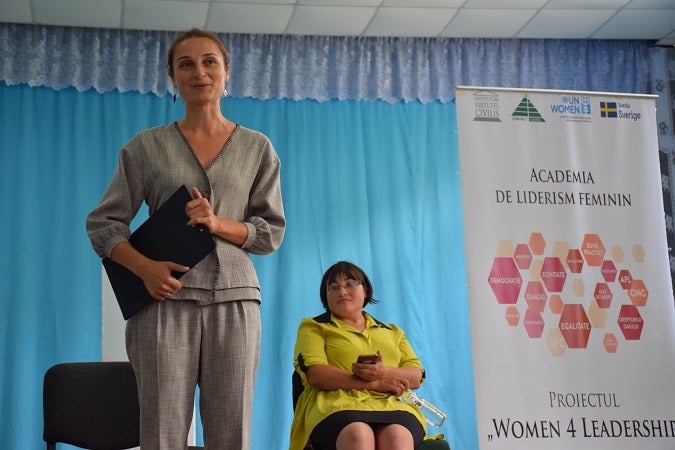 I want to be the voice of the citizens and bring change at the local level
'When I saw the ad, the program seemed very interesting and I rated it as a way to develop myself. I couldn't miss this opportunity. Initially, I came for my own development. I didn't know that I'd like to run for local councilor. There are a lot of problems, but I want to work on transparency issues first. As far as the biggest problems go, I intend to discuss them together with the villagers. My goal is to attract projects', the woman said.
The third participant, Stavila Rima, is a nurse at the kindergarten from Capaclia village. Besides her job, she is also a member of 'Radacini Solidare' NGO, which promotes social, cultural, and education projects. Supported by her family, Rima said she prepared herself intensively for the exercise she took part in.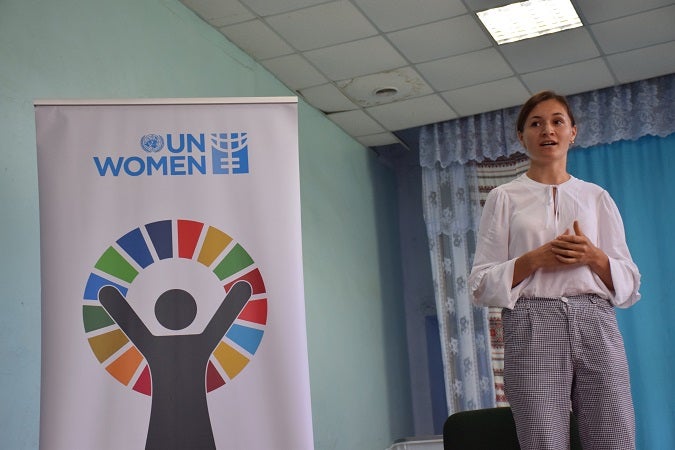 I want to directly influence the problem-solving processes
'I know very well what problems the farmers face. I'm a young, active person and I care about the problems our locality faces. Capaclia is a village with beautiful traditions that developed various partnerships with other European countries. That's why the projects should have a sustainable development', Rima said.
'Under the project "Women 4 Leadership" two Women's Leadership Academies were organized. The first Academy – for the women interested in joining the Parliament of the Republic of Moldova. Following the participation, three women managed to get the position they ran for. At the second Academy, we work with the women who want to join the local public administration bodies.
The exercise these women participate in aims to make them feel more confident in their own forces and to be better prepared for the next election campaign', said Silvia Strelciuc, Executive Director of Contact Centre from Cahul and debate moderator.
The 'Women 4 Leadership' project is implemented by the Association 'Institutum Virtutes Civilis' and Cahul CRAION CONTACT Center, in partnership with UN Women Moldova, and is financed by Sweden. The project aims to strengthen the capacities of women and make them more active in civic, social and political life.