UN Women launched a mural to encourage women to combat gender inequalities and to contest predefined social roles
Date:
A mural dedicated to gender equality, illustrating women in different professions considered as designed for men, was painted in Chisinau. The mural was painted by Urban Spirit Family at the initiative of UN Women Moldova, with financial support from Sweden.
By launching this mural, UN Women intended to raise awareness on overwhelming gender gaps existing in different fields of economic activity. These differences come from stereotypes and social norms, assigned to men and women, as well as predefined professions, considered as typically male or female. Being firmly embedded in the society, these preconceptions contribute to the perpetuation of gender inequalities, limiting women's opportunities.
According to the National Bureau of Statistics, women's and men's percentage in economic activities differ significantly, being influenced mostly by the type of economic activities. Thus, the majority of women work in health and social work system – 81% out of the total number of employees, education – 76,7%, financial and insurance activities – 70,1%. Men are dominating construction activities – 86,8% out of the total number of employees, agriculture, silviculture and fisheries – 73%, transportation and storage – 71,8%.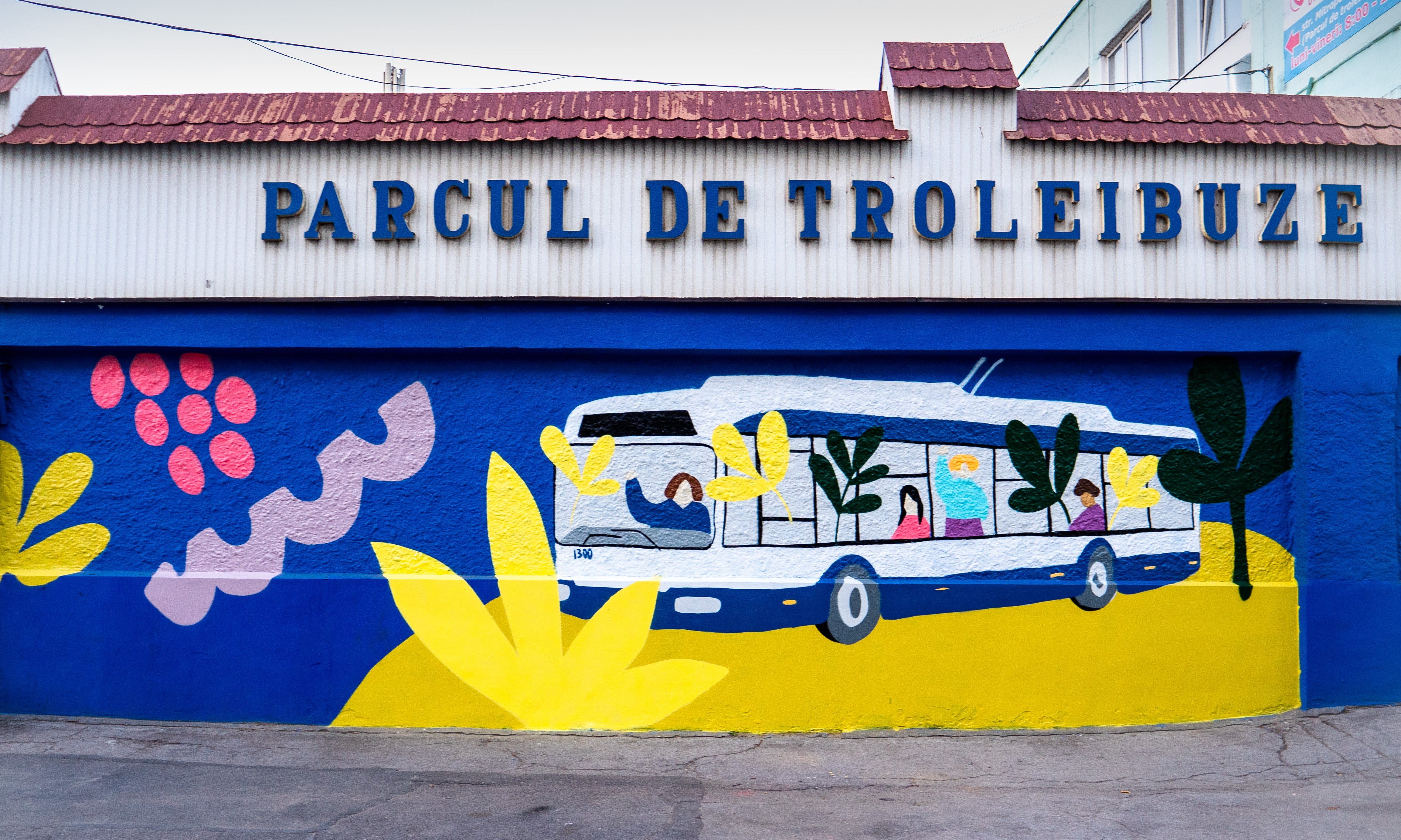 "Women and girls can decide which field to dedicate themselves to. It doesn't matter if a particular field is dominated by men or not. UN Women advocates for a society where girls and women make decisions, being able to build careers, and break patterns and stereotypes. Thus, via this mural and the produced video, we want to encourage women and girls to contest predefined social roles. Social and cultural norms, as well as gender stereotypes, cannot prevent them from achieving their goals, and becoming whatever they want." Dominika Stojanoska, UN Women Moldova country representative, mentioned.
At the same time, UN Women underlines the fact that it is very important to use a gender-sensitive, inclusive language. Thus, feminization (using appropriate female terms instead of male ones or using both terms) is a necessary, mandatory practice. The usage of female terms for all occupations is necessary because exclusive usage of male terms highlights the stereotypical perception, according to which women hold positions reserved for men. In this context, it is important to mention the structure of The classifier of occupations, approved in September 2021. It provides usage of female terms in case the occupation has the female equivalent attested in lexicographic sources. The structure of classifier of occupations in the Republic of Moldova is available here.
The mural can be found on 146 Mitropolit Dosoftei Str., Regia Transport Electric Chișinău.