Roma women and girls launch series of events to honour International Roma Day
Date:
Roma women and girls held a march called 'Know me. Accept me,' followed by a roundtable in which they discussed the problems they face integrating into society and their desire to preserve Roma traditions. The march and roundtable are part of a series of events organized by the Platform of Roma Women "ROMNI" and UN Women Moldova to commemorate International Roma Day.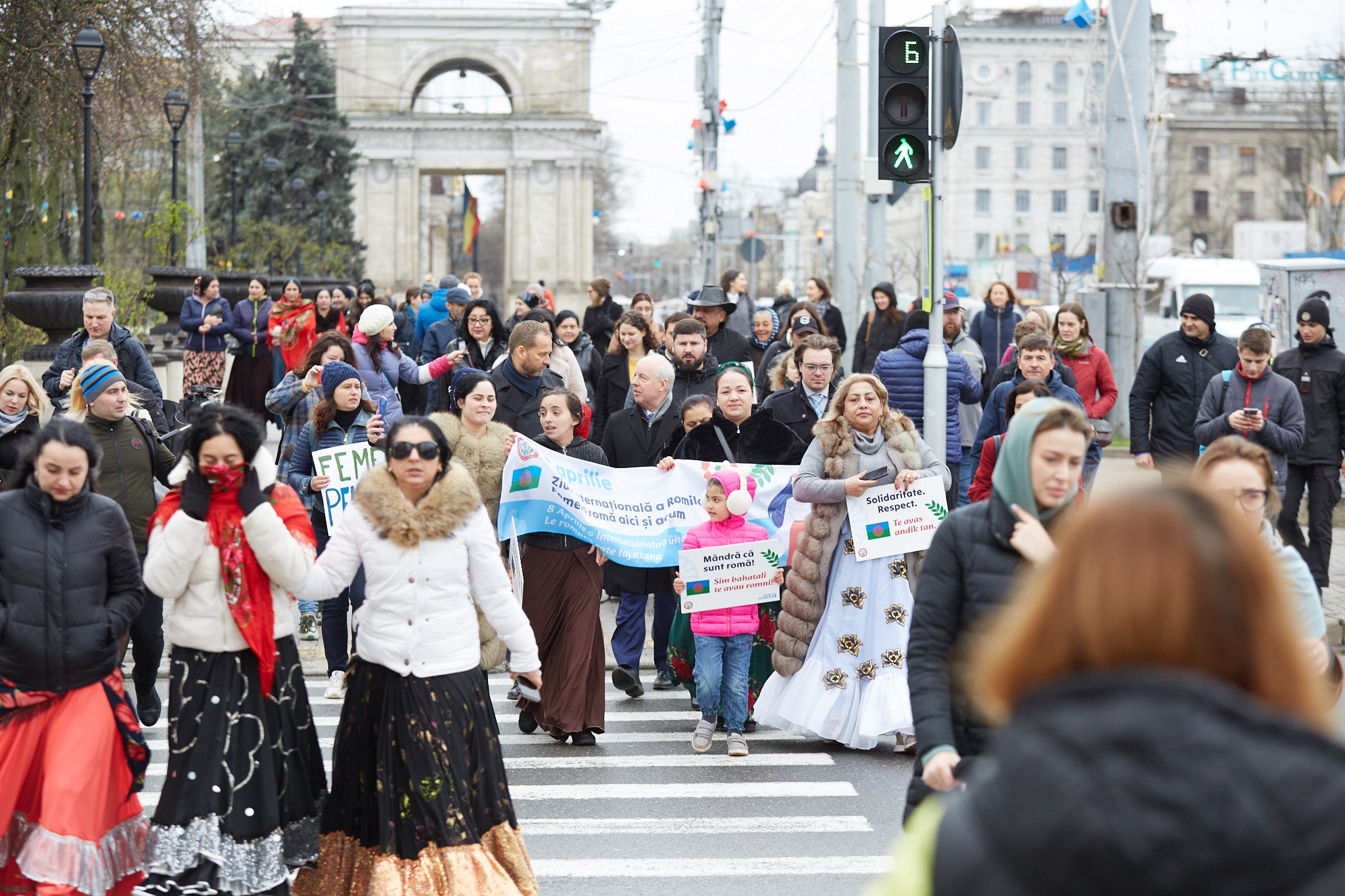 The march was held to raise awareness on stereotypes that are still deeply rooted in Moldovan society and to encourage girls and women in the Roma community to be promoters of change. The march celebrated Roma women who, despite facing discrimination and prejudice, fight for an inclusive society while retaining their traditions and culture. The event was attended by Roma women from Moldova, refugees from Ukraine and representatives of civil society organizations and the international community.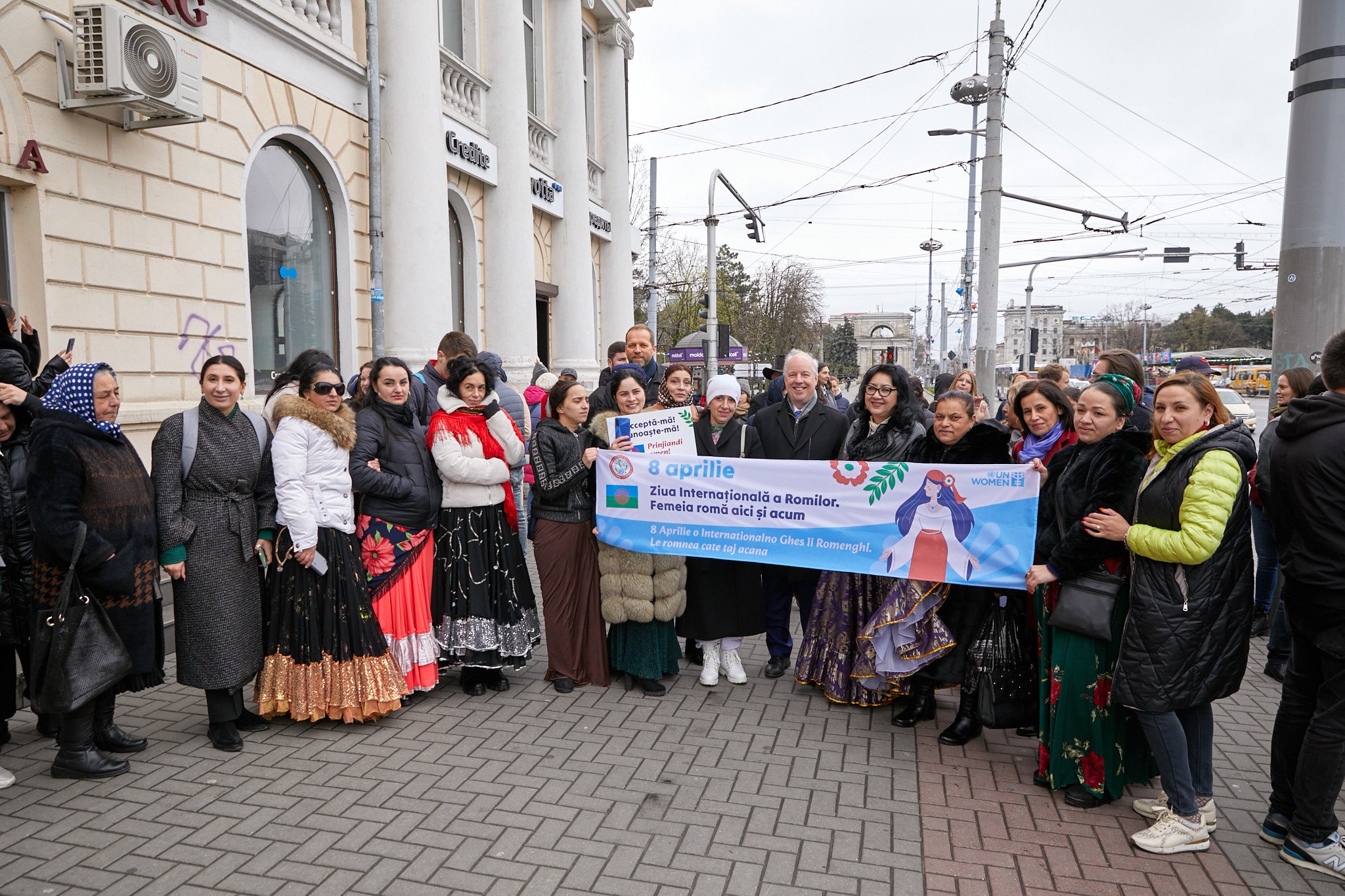 Roma women and girls continue to be one of Moldova's most disadvantaged groups, a reality that is shaped by the discrimination they face based on their gender, class, ethnicity and race. These factors not only influence their role and position within communities but also their access to education, the labour market, income-generating activities, health care, social protection, civic and political life and justice. At the roundtable, which was organized after the march, government authorities and representatives of the Roma community exchanged opinions about the barriers and opportunities facing Roma women. They also discussed inclusion efforts and, at the same time, the preservation of Roma traditions and culture, as well as the implementation of the government's programme for supporting Roma populations 2022-2025.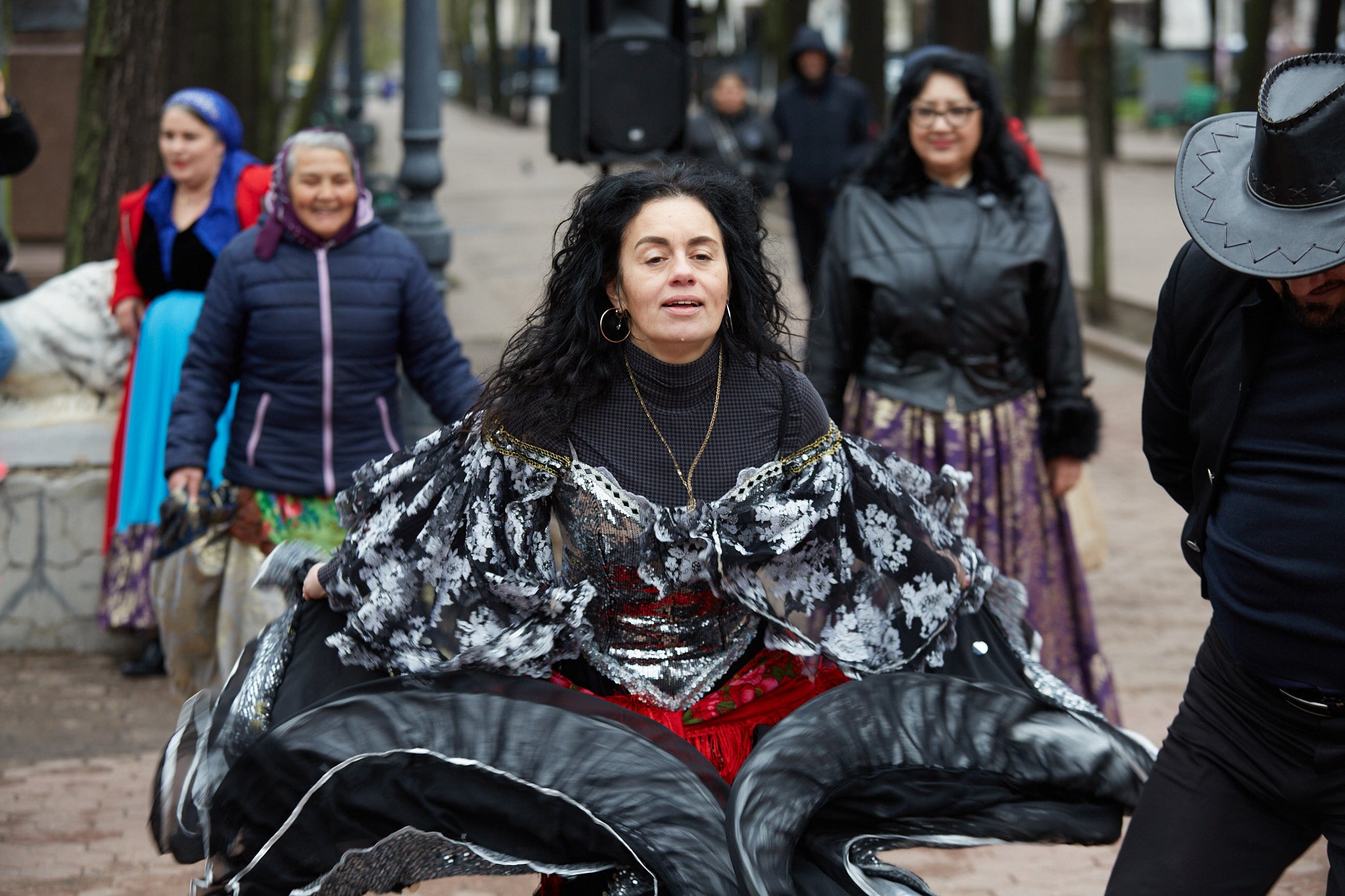 Dominika Stojanoska, UN Women Moldova's Country Representative, led the opening of the roundtable discussion, titled 'Roma woman - here and now. Know me. Accept me.' "Roma women need to be encouraged and supported," she said. "We have positive examples of the successes of Roma women and we must encourage them to run in elections, to be the voice of Roma women in the administration, thus contributing to the elimination of inequalities."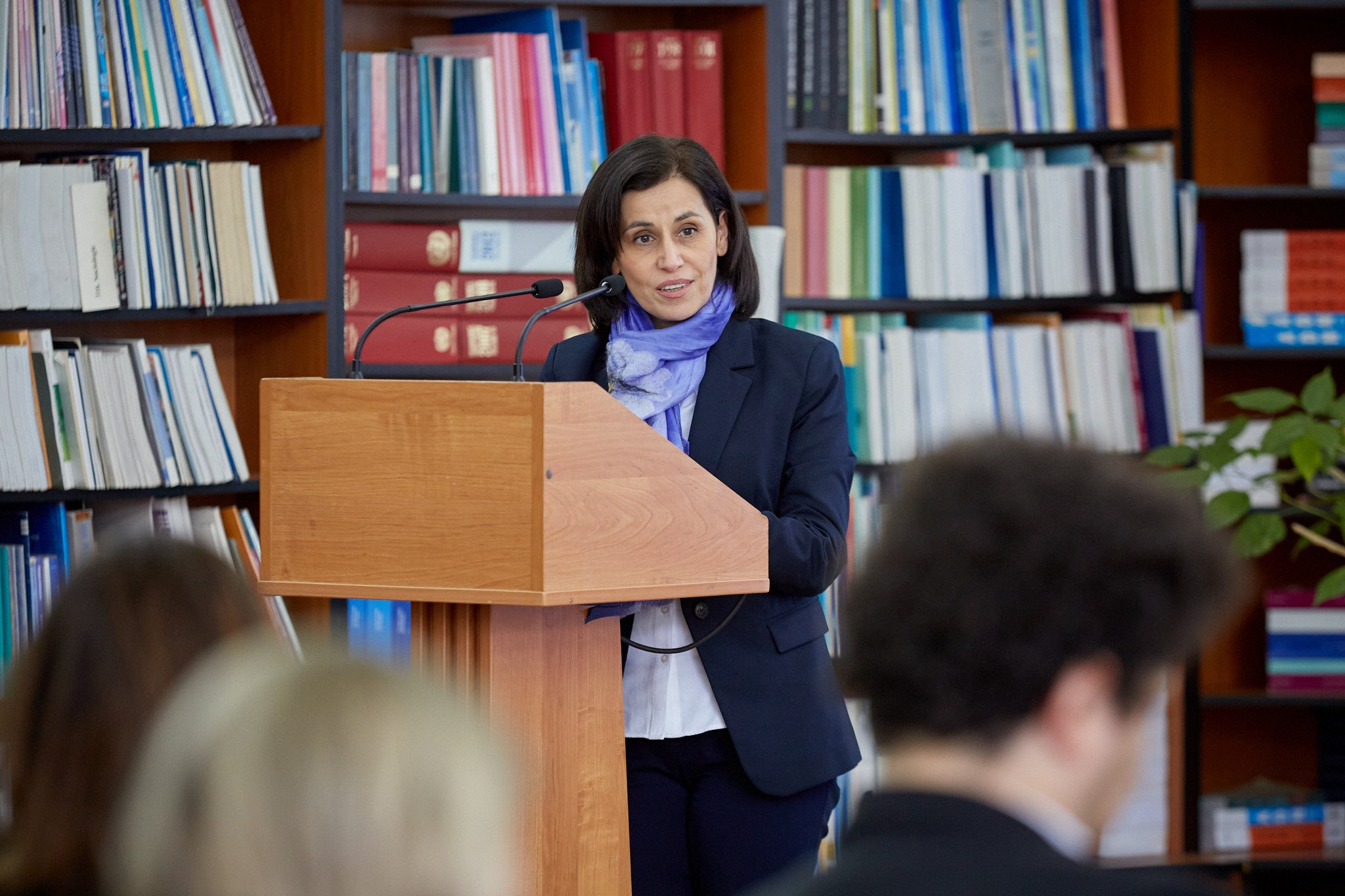 Elena Sirbu, the president of the Platform of Roma Women "ROMNI," reflected on the various forms of discrimination the Roma have experienced over time, stressing that Roma women want change, but they need support, encouragement and understanding. She said that Roma girls, despite facing discrimination and stereotypes, fight for an inclusive society while never forgetting about their traditions and culture.
Radu Marian, a Member of Parliament, discussed examples in his own family of the positive impact Roma women have on society. He called for courage and ambition while nothing that one of the primary goals of this event is for the attendees to get to know each other better.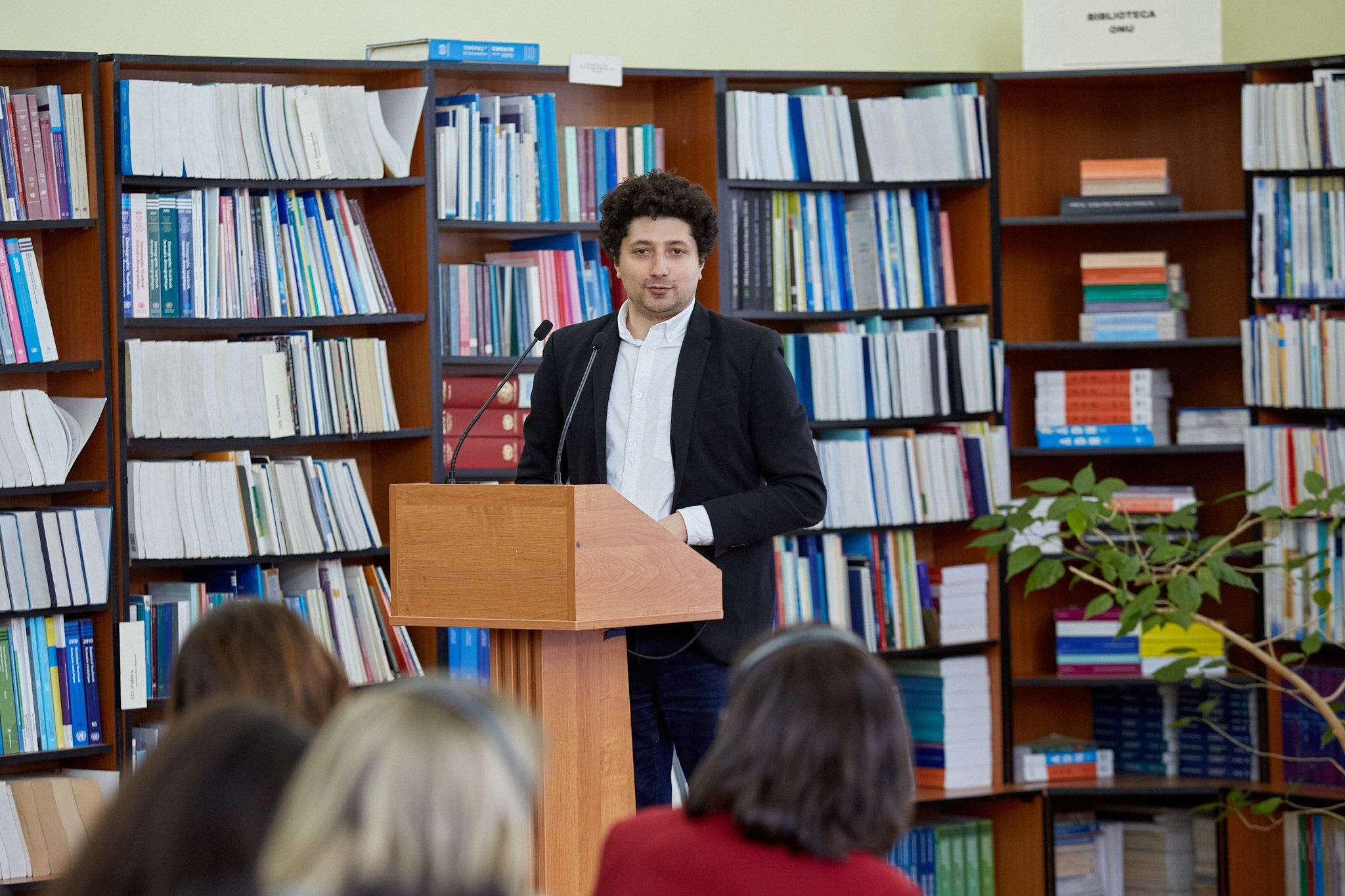 Marin Alla, the President of the Coalition "Vocea Romilor," mentioned several barriers that prevent the self-fulfilment of Roma women in society. "We must talk to Roma men and explain to them that educated women are not an attack on Roma traditions," he said. "Roma mothers must send their children to school so that they have the chance to succeed; at the same time, we must ensure that the personal will for education and employment does not lead to assimilation."
Roma women of different backgrounds shared their stories, with many pointing out that they have continued to honour and take pride in their Roma identity and culture while being employed and pursuing their studies. Women refugees from Ukraine and women community mediators from the right and left bank of the Nistru river spoke about barriers in education, information, access to health services and other constraints faced by Roma women in everyday life.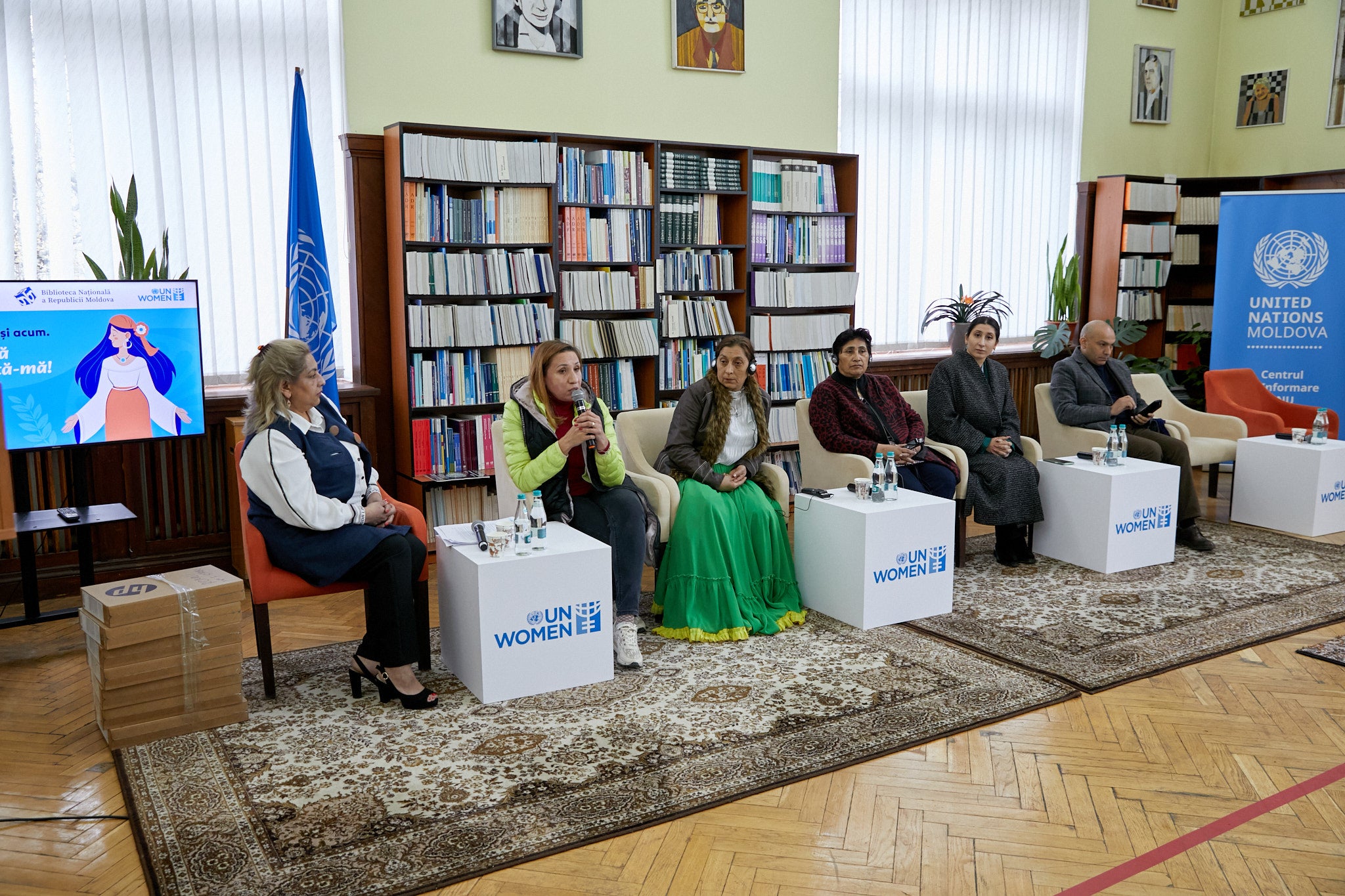 Representatives of the Roma community discussed school dropout rates, early marriage, lack of opportunities to study in their mother tongue, internal stigma, the role of community mediators, the refugee crisis and the challenges of Roma refugees with experts and other stakeholders at the event, including Adriana Cazacu, State Secretary of the Ministry of Education; Oxana Gumennaia, Deputy Ombudsman; Yan Feldman, President of the Equality Council; Nicolae Radița, Deputy Director General of the Agency for Interethnic Relations; Valeriu Căldăraru, Executive Director of the National Association of Community Mediators; Iulian Popov, Head of the Asylum and Integration Directorate and General Inspectorate for Migration; and Marco Buono, Head of Intersos Moldova Mission.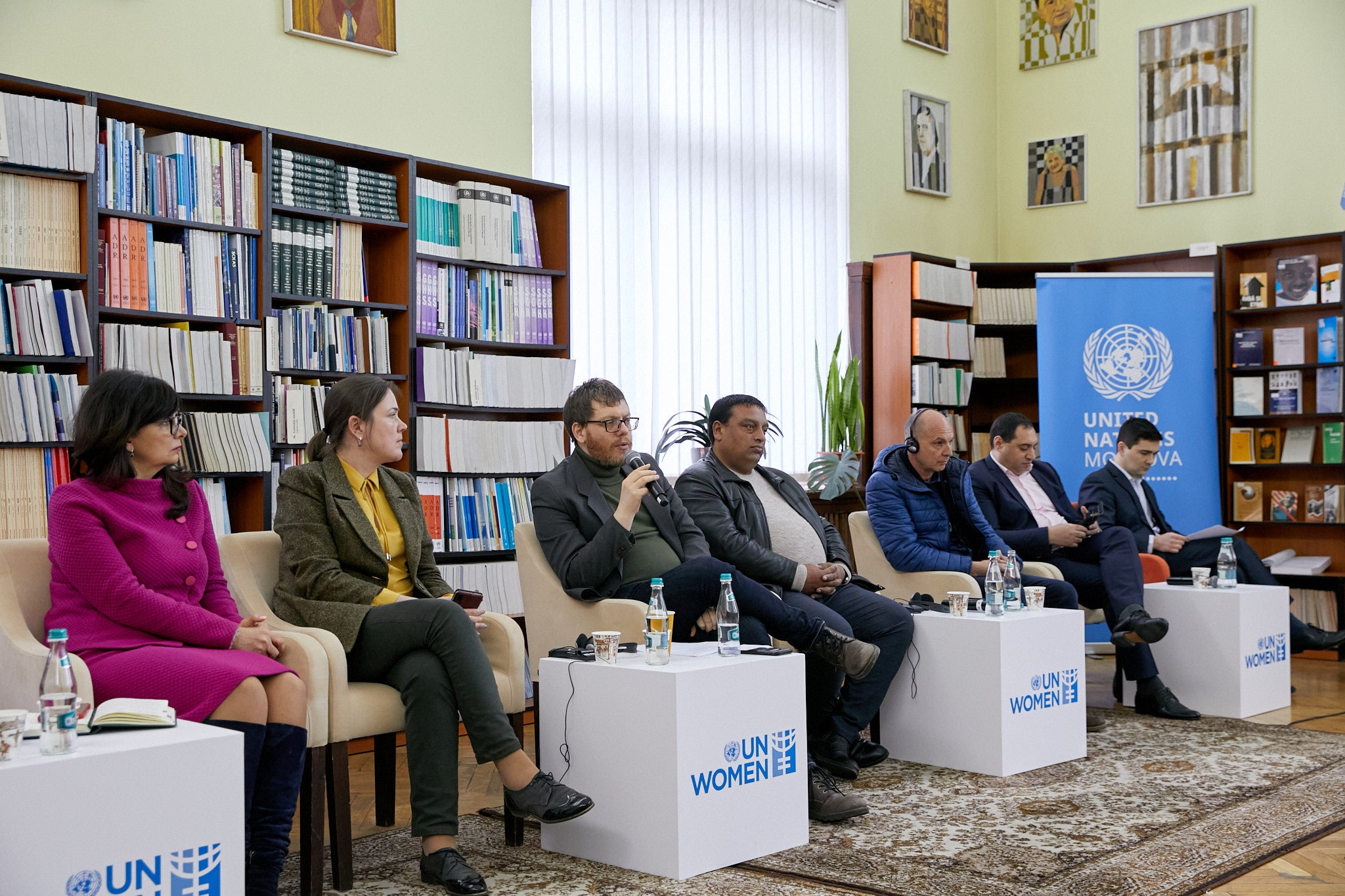 Throughout 2023, UN Women Moldova will organize a series of actions to support Roma women and encourage them to be actively involved in social, economic and political life in the country.
International Roma Day is celebrated annually on 8 April to recognise the culture, history and rights of the millions of Roma around the world and to also draw attention to the discrimination faced by Roma communities in Europe and elsewhere.