A mural of almost 700 m2 dedicated to the solidarity against gender-based violence has been inaugurated in Chisinau
Date: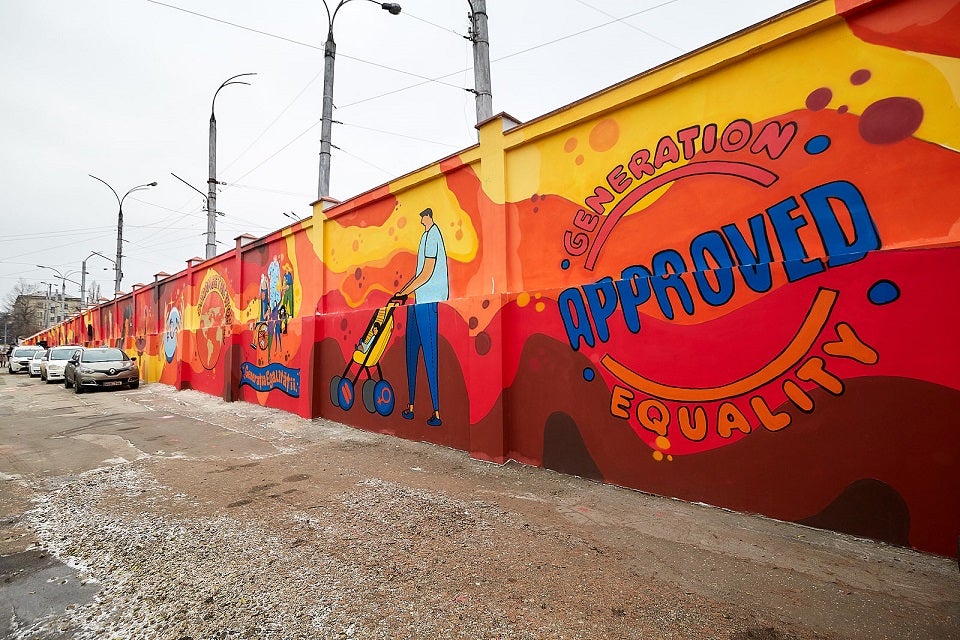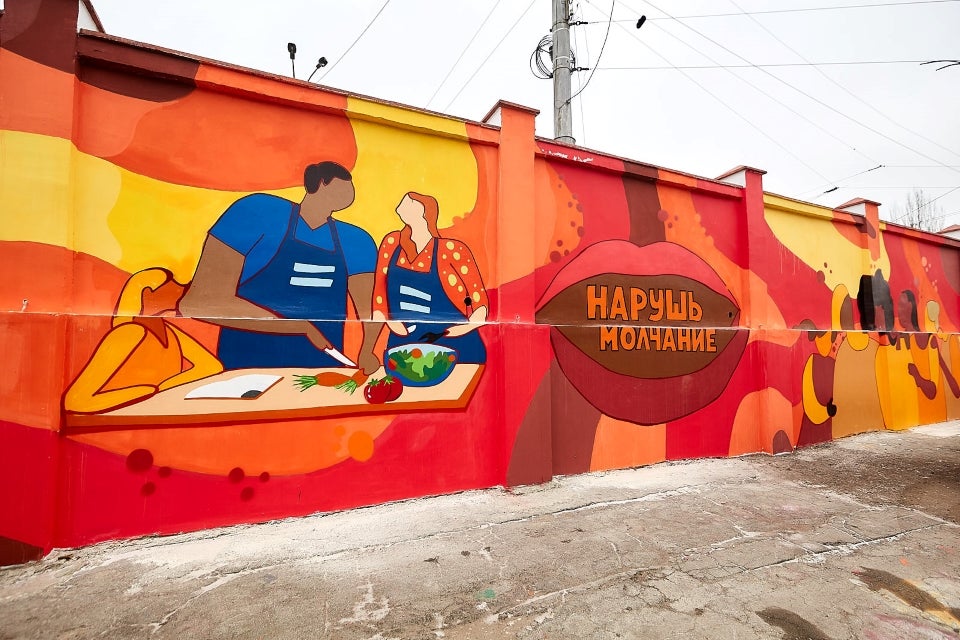 Starting on 25th of November, when the 16 Days of Activism Against Gender-Based Violence campaign was launched, "Urban Spirit Family" NGO team coordinated by Inna Jeleascova aka iZZY iZVNE artist and together with the White Tigers Crew team, worked on painting of the Chisinau Electric Transport Company (RTEC) wall with the images related to Gender Equality and Elimination of Violence Against Women and Girls.
In support of global campaign carried out under the auspices of UN Secretary-General under the global theme "Orange the world", the mural of approximately 700 m2 dimension contains images and messages dedicated to the gender equality subject and elimination of violence against women. Its main colour being orange, a symbol of hope for a better life without violence for every woman and girl.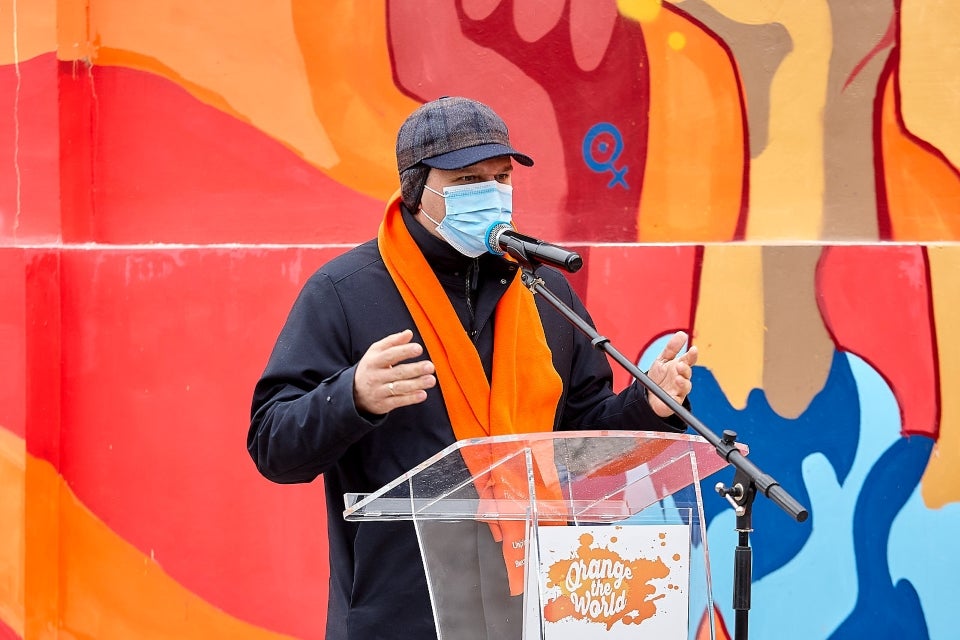 "Over 63 % of women and girls have experienced or are experiencing physical, psychological or sexual violence. It happens in the apartments next door, in the workplace, both in rural and urban areas. We should call things by their proper names, point out these subjects and we should not hide them. In my opinion, it was a good idea to transform a mute wall into a speaking wall, into a wall that conveys us a message. I am sure that sooner or later all the passers and drivers will notice this mural and will at least ask themselves about this issue. Thus the awareness raising goal will be achieved. I would like to thank all of those who got involved and I am sure that things will change" – mentioned at the innauguration event Ion Ceban, Mayor of Chisinau municipality.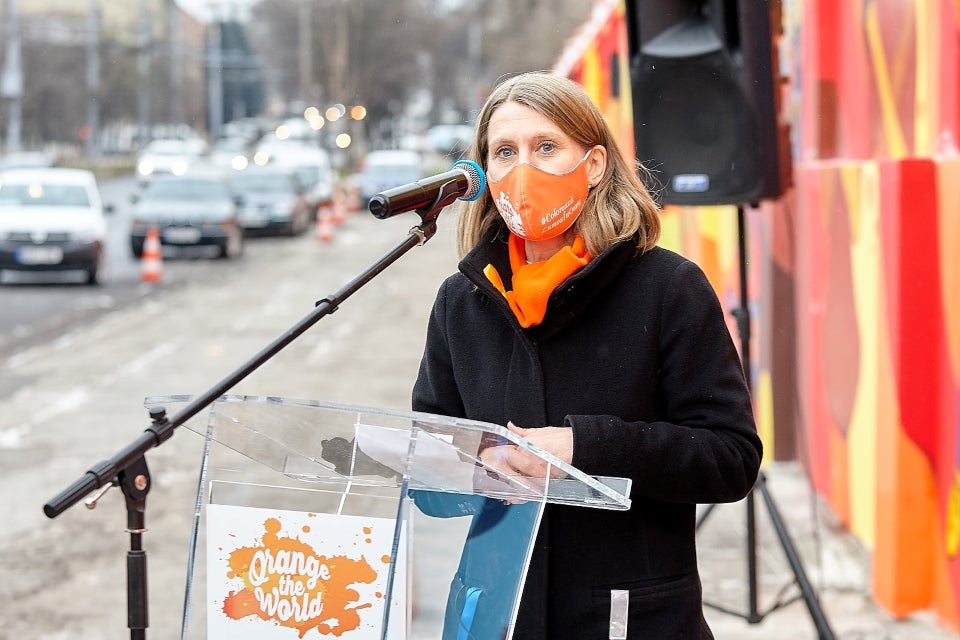 "Maybe a single creative work cannot fully reflect the impact of violence but still the art is recognized as a way of expressing emotions, and it can raise awareness in a most visible way. When we are talking about gender-based violence, we almost always talk about legislation. But let's not also forget about the broader cultural awareness and social change as well. Because the difference can really be made if we try to approach the issue in different ways. There's a lot of work done by doctors, social workers, police to prevent and combat violence. In our turn, we, as individuals, can stand against violence by showing that we are not accepting it. I hope that with visual reflections like this we will stop and will reflect on this issue. It can be a reminder for all of us to stand up against violence" – Anna Lyberg, Ambassador of Sweden in the Republic of Moldova emphasized in her speech.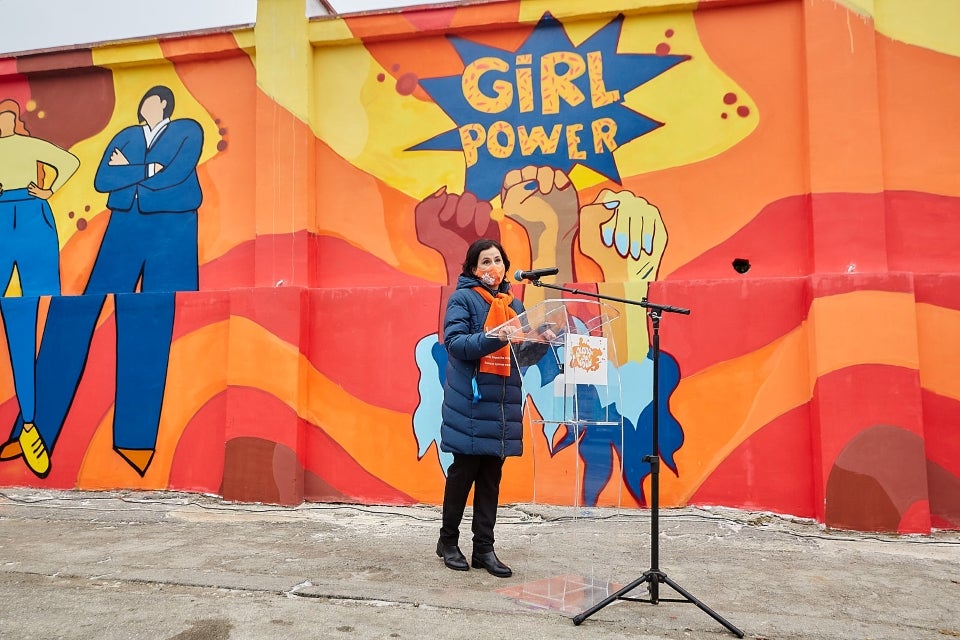 Dominika Stojanoska, UN Women Country Representative said: "We are using the visual street art to convey the messages during the 16 Days of Activism against Gender-Based Violence Campaign that at the core of the perpetuation of gender-based violence are the existing gender inequalities which still continue in every country worldwide including Moldova. These are the messages that call us to understand that we should work towards the equality, we should share the care for our children, we should share the responsibilities at home and outside, we should be collectively and individually responsible for eliminating all forms of violence and for giving a better future to our children and to have societies with better future and more equality".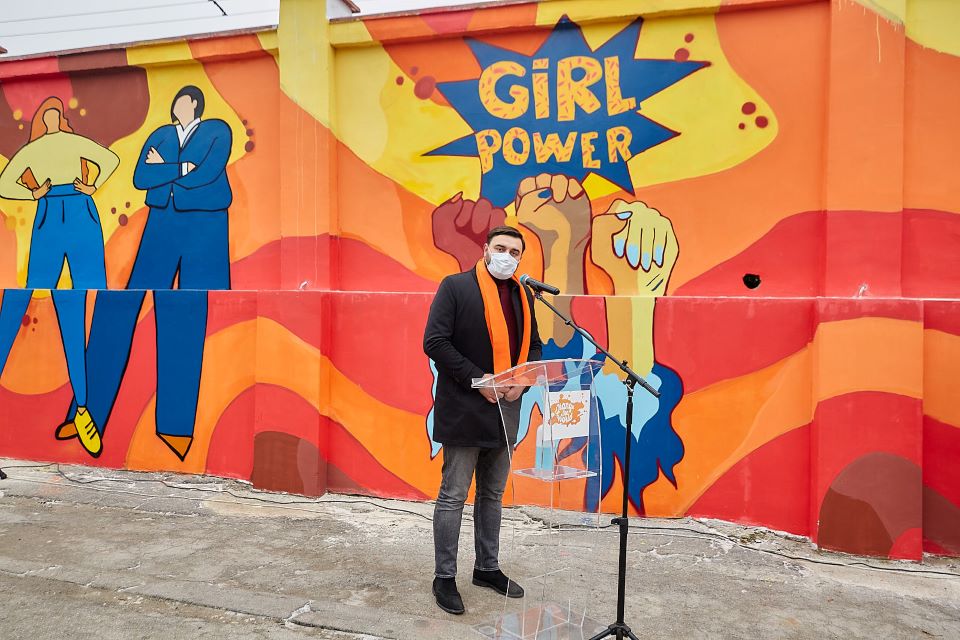 The illumination of the wall will be ensured by Chisinau Electric Transport Company (RTEC).
"We welcome the 16 Days of Activism against Gender-based Violence Campaign and we are very proud that this mural was created on our company's wall. Here you will see a lot of messages that, in our opinion, will have a great impact on the society. Next week, the lighting works will be finalized, and the mural will be visible even during evenings" – affirmed Dorin Ciornii, the Head of Chisinau Electric Transport Company.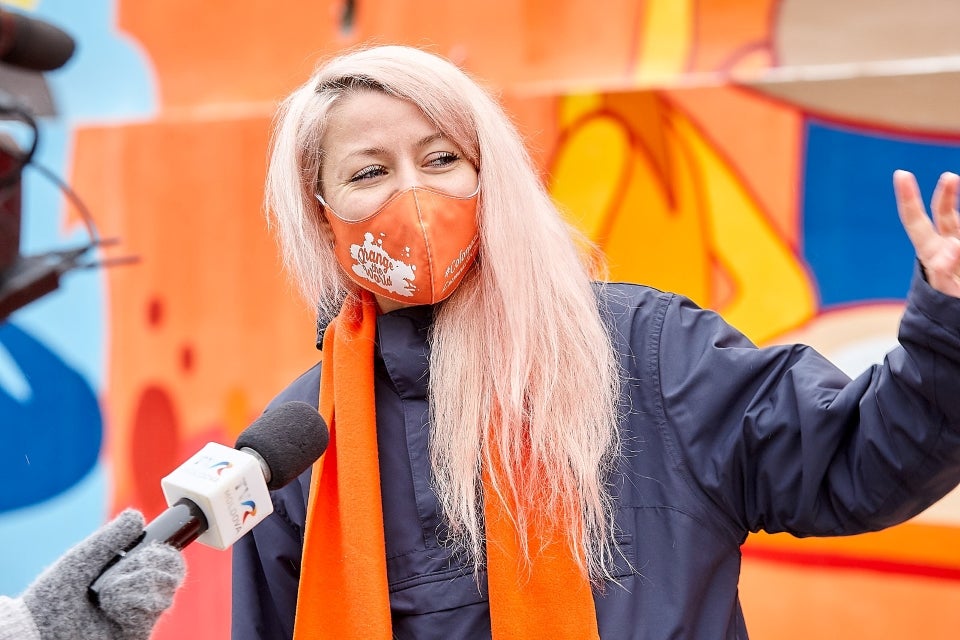 Inna Jeleascova, moldovan artist known as iZZY iZVNE: "A person's inner energy doesn't depend on gender. Doesn't matter if you are a man or a woman, we are all equal and equally capable of changing this world for the better. So many people thanked us for this project. While we were working on this mural, many drivers were stoping and treating us with hot tea. We were glad that a lot of men were stoping. They were thanking us, saying that it is a very important subject and that they experienced violence in their families".
This initiative was implemented within the 16 Days of Activism against Gender-based Violence Campaign by UN Women Moldova funded by Sweden and realized by the "Urban Spirit Family" public organization in partnership with Chisinau Electric Transport Company (RTEC) and the city hall of Chisinau.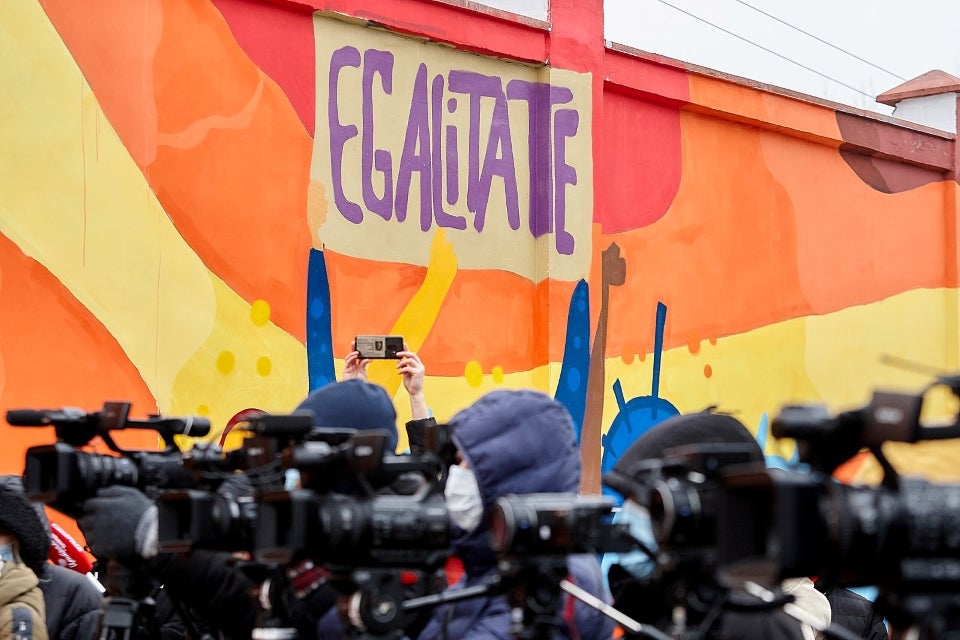 As well, in the frames of the campaign 5 Street Art workshops are organised with youngsters from Chisinau, Cahul, Ungheni, Comrat and Leova. In addition, 2 professional murals dedicated to preventing and combating gender-based violence were made by the "Urban Spirit Family" team in Cahul and Ungheni.