UN Women Launches a Political Training Program for Women with Disabilities!
UN Women Moldova, in partnership with 'MOTIVATIE' Association , launched on 16 January this year the program of civic and political empowerment of future candidates for 2019 local elections.
Date: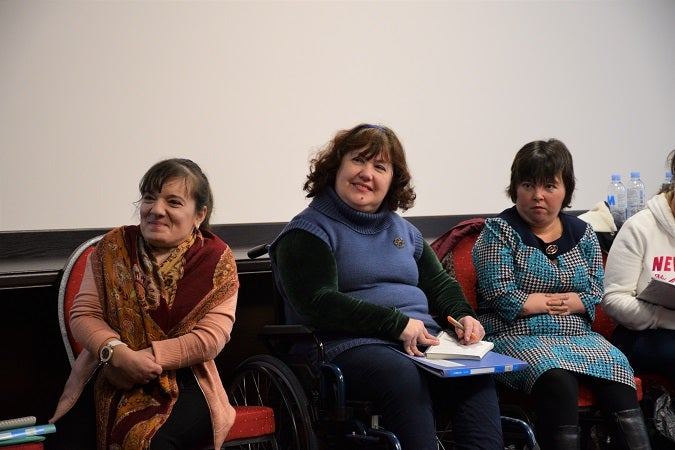 The program, which will take place between January and August 2019, consists of three training modules and aims at training women with disabilities from different communities in Moldova to run for positions in local councils and preparing them to face the challenges of such an activity.
'For now, we have no data on the number of women with disabilities who stood so far for local elections or on how many women won a position in local councils. This is why we decided to launch the political training program for women with disabilities. In all areas of life, women are not represented to the same extent as men. We want therefore to show that we have a lot of capable, independent, free women who are brave and can make decisions, and that they must be supported to enter those areas where they aren't present', said Elena Ratoi, UN Women Program Officer.
One of the participants, Elena Cernei from Gauzeni village, Soldanesti district, is the chair of the organisation for persons with disabilities 'Speranta' and wants to get involved in her community's political life.
'I want to run for the local elections because our community has many problems and I'm convinced that I'll be able to solve most of them. As far as possible, I want to be actively involved in the lives of both persons with disabilities and of other persons in the community', said Elena Cernei.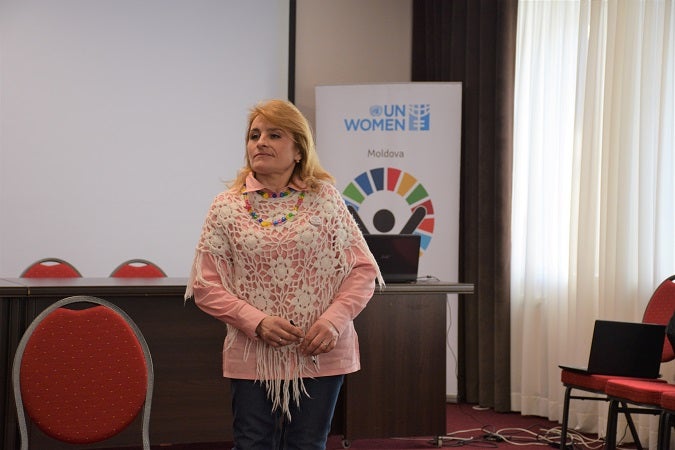 The election training for persons with disabilities is the first of its kind for 'MOTIVATIE' Association of Moldova. It aims at involving women from disadvantaged groups, who haven't previously participated in such trainings.
'The training in women's civic and political empowerment is organised for 50 women with disabilities. The first module for 20 women takes place now. We want to cover all the issues related to the involvement of women with disabilities in politics, namely the specific nature of women's participation in elections, stereotypes and prejudices, sexism and discrimination of women with disabilities, as well as the legal framework and electoral context of the 2019 general local elections', said Ana Costin, representative of 'MOTIVATIE' Association.
The program is implemented by 'MOTIVATIE' Association of Moldova, in partnership with UN Women and with the financial support of the Swedish Government. Those who want to participate in the civic and political empowerment program still have the opportunity to apply to the training by 25 January this year, on 'MOTIVATIE' Association website.