[CALL FOR EXPRESSIONS OF INTEREST] UN Women Moldova invites to a training of trainers in the area of women in leadership
Date: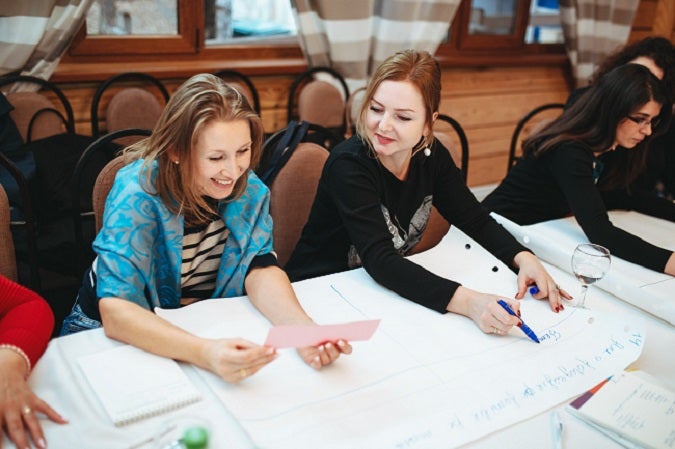 UN Women Moldova will organize a pilot Training of Trainers to build capacities of women political candidates. Therefore, UN Women is launching a selection procedure targeting trainers and experts on gender equality, elections and women's political participation working in the Republic of Moldova. The training programme strives to provide three equally important foundations for potential leaders: knowledge, skills and confidence. It provides information about candidate selection and election processes, roles and responsibilities of candidates, campaign planning and how to work with the media. They also offer concrete skills, such as creating a campaign message and public speaking or how to target voters, raise funds or manage a campaign. Finally, the training intends to build the confidence to be transformational leaders by emphasizing women's rights and the importance of women's voices to bring about better policies, laws and processes for the benefit of the whole society.
WHO CAN APPLY
Trainers or experts working in gender equality, and specifically on women's political empowerment and leadership.
The participants must express their availability to participate for the whole duration of the training and commitment to deliver trainings on women's political participation in the future.
DURATION
29 May - 1 June 2018 in Chisinau.
ABOUT THE COURSE
After 4 days of attending the course, the participant will:
Understand the political context, including normative frameworks on political rights, specifics of the political and electoral system and relevant institutions for promoting gender balance in decision-making bodies;
Possess knowledge on the core skill areas women need to engage in leadership contests and run competitive campaigns, including preparation, message and communications, voter contact and targeting, resource mobilization and campaign management.
Enjoy access to a suite of practical training exercises and prepared modules on campaigning for women candidates;
Possess ability to apply knowledge and skills as trainers for women's political empowerment and leadership, specifically to support increasing technical skills of women to engage in leadership contests in future elections.
HOW TO APPLY
Participants that wish to respond to this Call for Expression of Interest are requested to send their dully filled Application form and CV by e-mail, marked "ToT on Programme on Women's Political Participation", to emilia.rusu@unwomen.org by 20th of May 2018.
The selected trainers will be announced by May 23.
Number of participants is limited and subject to selection.
Download the document with full information here and application form here.
More information:
Emilia Rusu, emilia.rusu@unwomen.org