Ten Moldovan women entrepreneurs receive 60,000 MDL each to develop their businesses
Date:
Ten business development projects led by women from the Republic of Moldova have benefitted from voucher-type financial support through the project "Support to local women producers in business development, for sustainable growth and resilience during the COVID-19 pandemic." This is the second edition of the Voucher Support Programme, which was organised based on a competitive process. It provides 60,000 MDL of financial support to each project.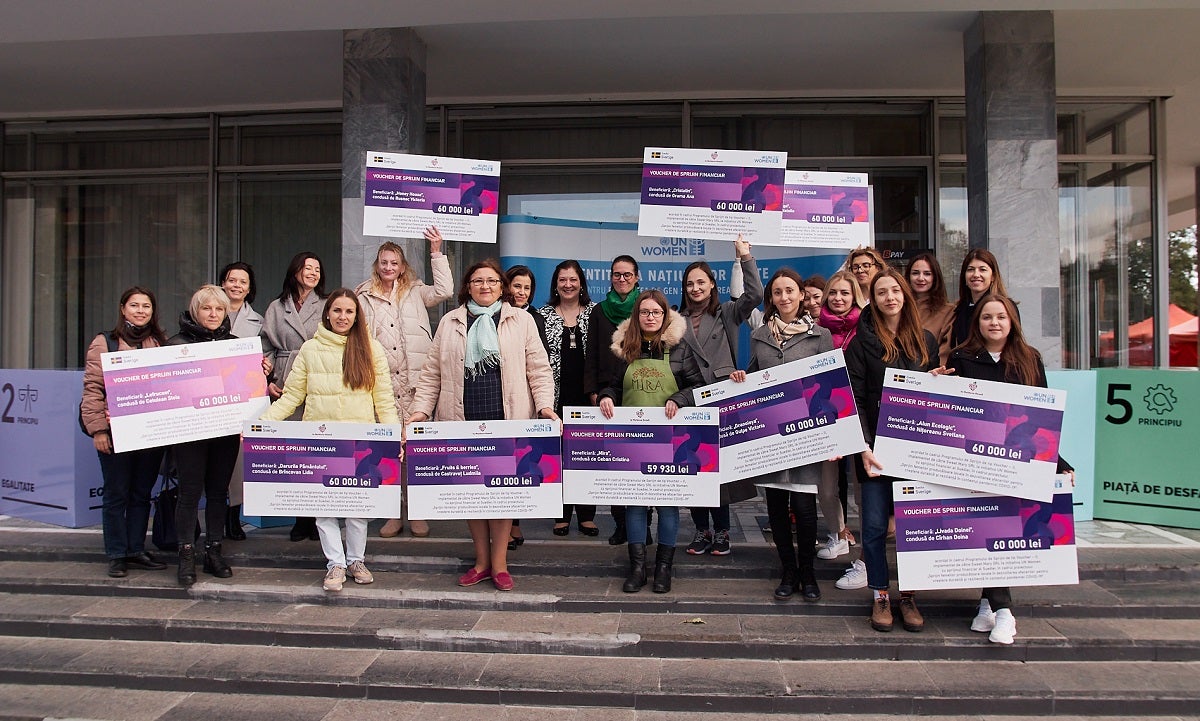 The call for proposals was open to local women producers with small production capacity, regardless of their legal forms, location, activities or level of business experience. During the first edition of the Voucher Support Programme, 13 women received 30,000 MDL each in financial aid.
The funding is earmarked for entrepreneurial development and aims to create more employment opportunities for women, reduce inequalities and foster a sustainable business environment.
The women producers will use the financial aid they received through the Voucher Support Programme to develop their businesses and increase their visibility on the market, specifically by developing design, copywriting and social media services; accessing their funding and preparing their file to access support programmes; setting up product photo shoots; creating a web page; procuring production equipment; and subcontracting other services that will have a direct impact on developing their business.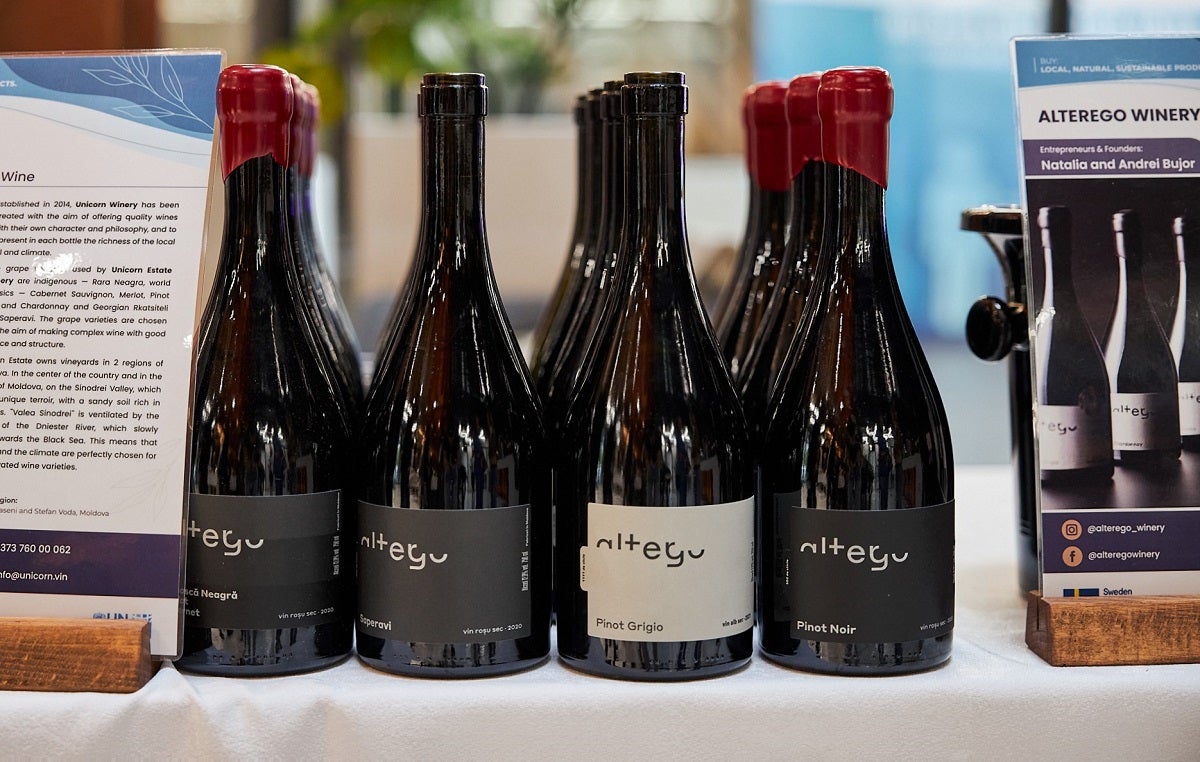 Natalia Efros, co-founder of AlterEgo Winery and beneficiary of the Voucher Support Programme, says: "The platform created and offered by UN Women is more than a fleeting opportunity; it certifies that the efforts of women entrepreneurs are being validated and heard. I am grateful for this voucher grant, which is an important form of support to help us automate certain processes at the winery, and it makes me more confident about our entrepreneurial intention. Moreover, this is an important signal for other women entrepreneurs who need a boost of confidence that they can succeed. I succeeded! Thanks!"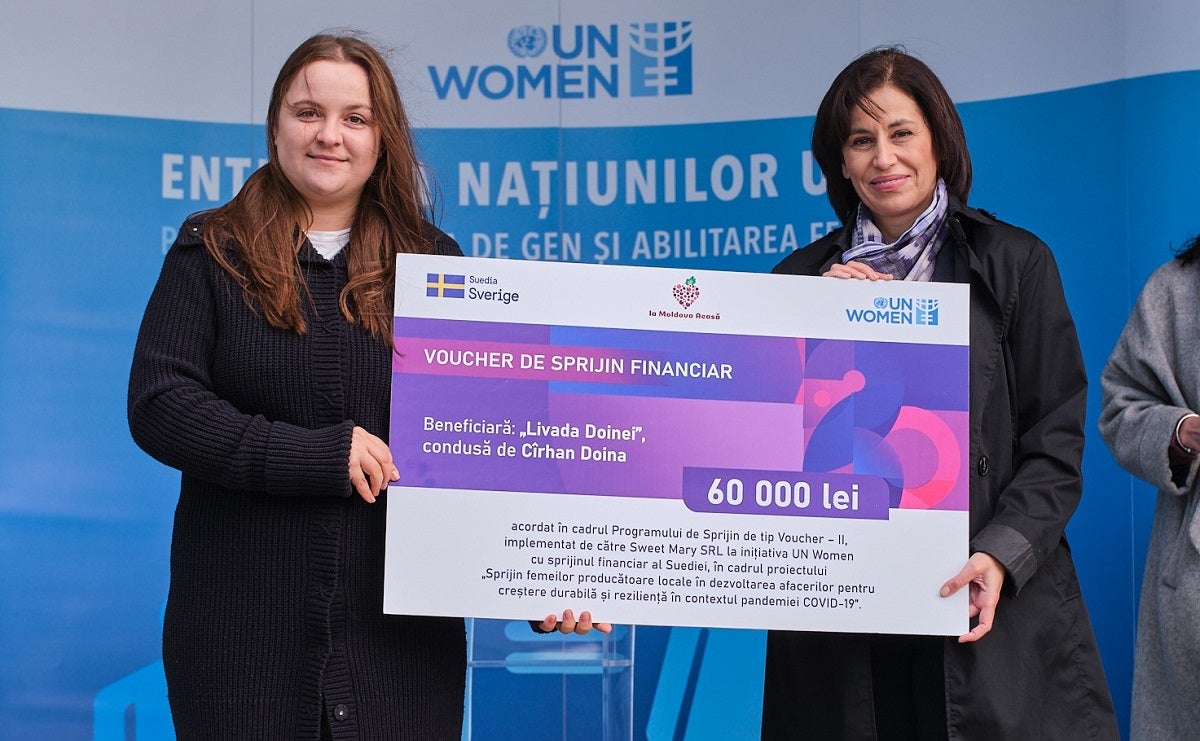 Doina Grati, another woman producer who obtained financial support through the programme and the founder of Livada Doinei, shares her thoughts: "I am deeply grateful. First of all, the local fairs helped us identify our target audience and increase the number of sales. At the same time, through this support programme, we have the possibility to purchase a vacuum machine that would allow us to sell plums during the hot period of the year as well, something that was not possible until now. This device will also help us pack the products so that they are accepted in stores across the country".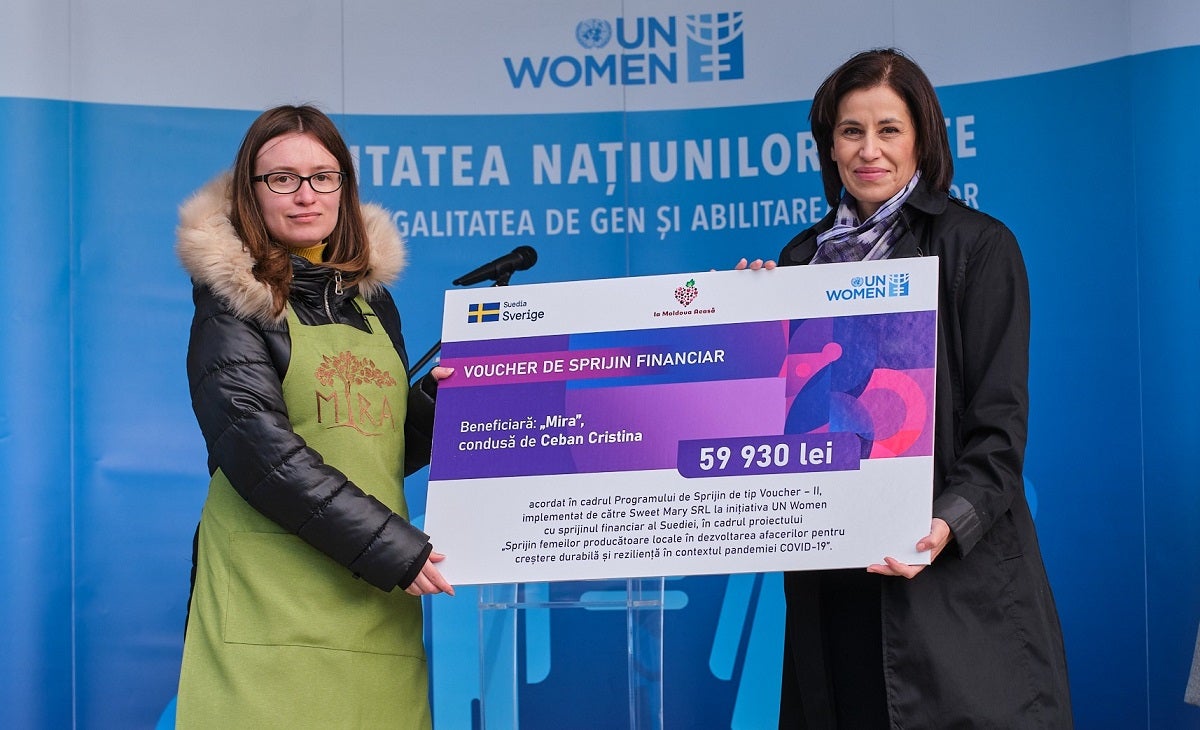 Another beneficiary, Cristina Ceban, founder of MIRA, a company that produces cold-pressed oils, says: "We started to press cold oils three years ago, when we saw good prospects for business growth. In the meantime, however, our family business has been plagued by multiple crises. Through the Voucher Support Programme, we have obtained a budget that will be extremely useful to us and that we plan to use to promote our products and create visibility material. I hope that Moldovan producers will be able to benefit from similar programmes as often as possible".
The official ceremony awarding the financial support vouchers to women producers took place at the fair for local producers, which was called: "Women's economic empowerment: buy local, natural and sustainable products". It took place on 24 and 25 September 2022 and was intended to promote women entrepreneurs, especially small local producers and rural women business owners. The fair was organised in close collaboration with the Ministry of Agriculture and Food Industry of the Republic of Moldova as part of the national conference "Promoting gender equality in the workplace, on the market and in the community".
The Voucher Support Programme is implemented by Sweet Mary LLC and organised by UN Women with the financial support of Sweden.
Check out the catalogue of local women producers to read the success stories of 50 women entrepreneurs from the Republic of Moldova.