Diana Crudu: "If tomorrow women refused to harvest, to tie the vines, to milk, the entire agriculture of the Republic of Moldova would be paralysed"
Almost all over the world, agriculture is associated primarily with women. According to global reports by the Food and Agriculture Organization (FAO), the majority of women from developing countries who are directly involved in the economic sphere are agricultural workers. But despite this, women face systemic gender-based obstacles that limit their opportunities to start their own businesses, putting them at a disadvantage compared to men.
Date: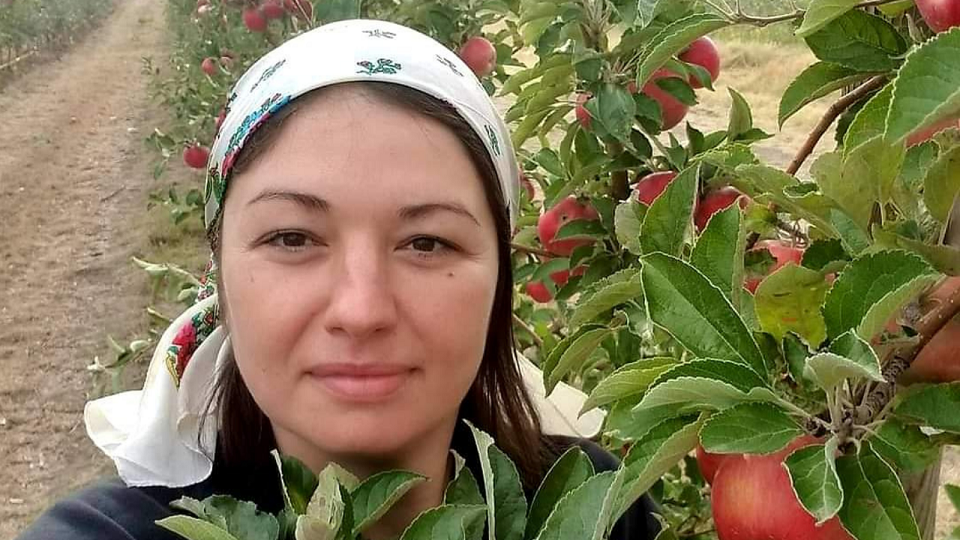 The entrepreneur decided to come back to the Republic of Moldova after completing her economics studies abroad in Romania, the Netherlands and the United States. Her decision was influenced by several factors, one of them being her interest in working with her mother at her parents' vineyard. "I offered my support for the things I am good at: Harvesting, tying, all processes women were being involved directly (...) Since 1940, no man was born in our family – all men came to our family via marriage. (…) I knew that at the age of 18 I had to obtain my driving license if I had to drive a tractor. If we have to learn about the chemical composition of sprinkling, although we have no idea about it, we will learn about it, even though we make mistakes," says Crudu.
When Moldova's grape market got oversaturated, Crudu re-examined the situation of women agricultural entrepreneurs and their needs. "I was frustrated because although my mother used to produce quality vines, at some point, the market got oversaturated. We used to sell grapes for 5–6 Moldovan lei (0.2-0.3 Euros), while on the European market they cost 1 Euro," she explained.
This situation persisted and in 2018 Diana decided to encourage people to buy more fruit and show solidarity towards the women and men working in the agricultural sector.
"I was happy to see that people were mobilized and, in three weeks, I sold 60 tons of grapes. I finally saw my mother sleeping after several months of sleep deprivation. But still, it is hard for women to enter the agricultural market of the Republic of Moldova. They face many challenges in this field. More than 50 per cent of Moldovan agricultural workers are women. If tomorrow they refused to harvest, to tie, to milk, the entire agriculture of the Republic of Moldova would be paralysed," Crudu added.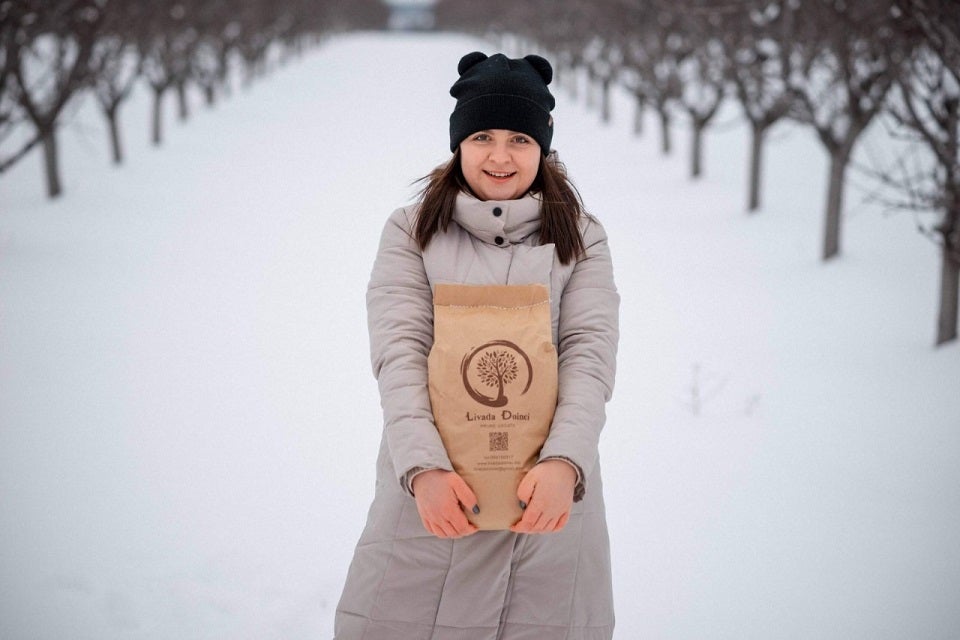 "We were eight people at the first event – seven of us being women. Not so many people believed that this event would be a successful one but I believed that people would be willing to support local producers. I have organized events in Chisinau as well, in the city centre. In 2019, I organized a fair of sweet gifts for women. Subsequently, I organized a series of events where I helped berry-growers sell many tons of berries," Crudu mentioned.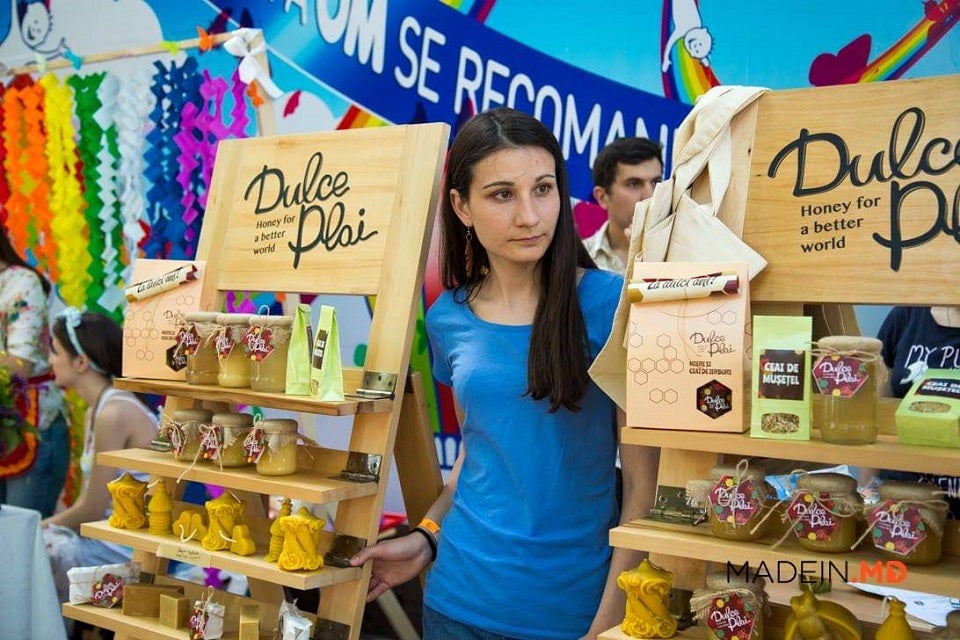 The experience Crudu gained in organizing these events helped her understand an important barrier to the activities carried out by Moldovan women entrepreneurs: the lack of digital education, which has become especially important in a COVID-19 world. "I noticed that people from the region do not have a good understanding of digital tools that could help them promote their products. There's a need for education in this context: how to promote your products. This is what small businesses managed by Moldovan women miss. I try to help them in any way I can," adds the entrepreneur.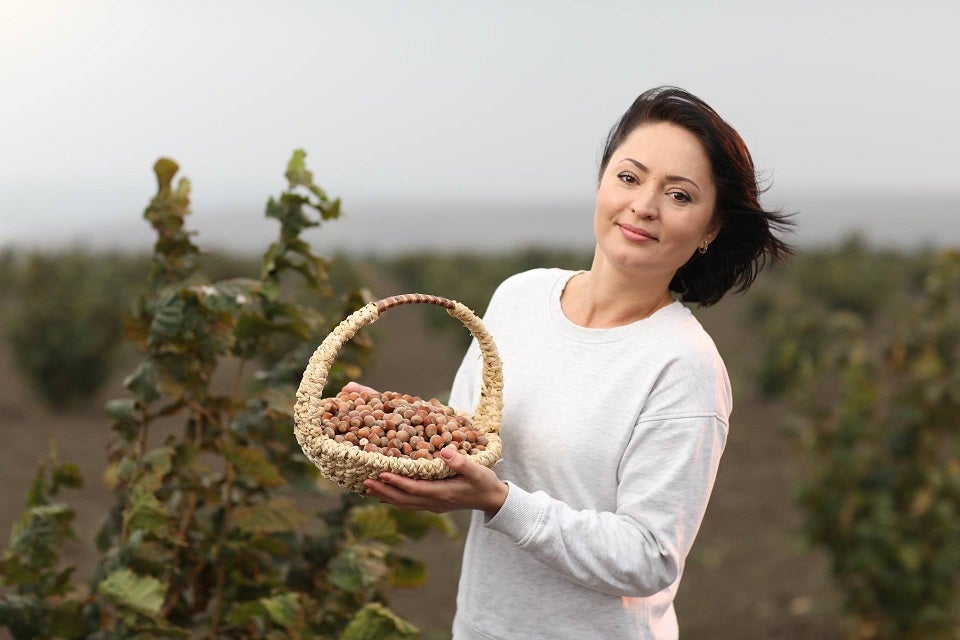 ---