Equality Means Business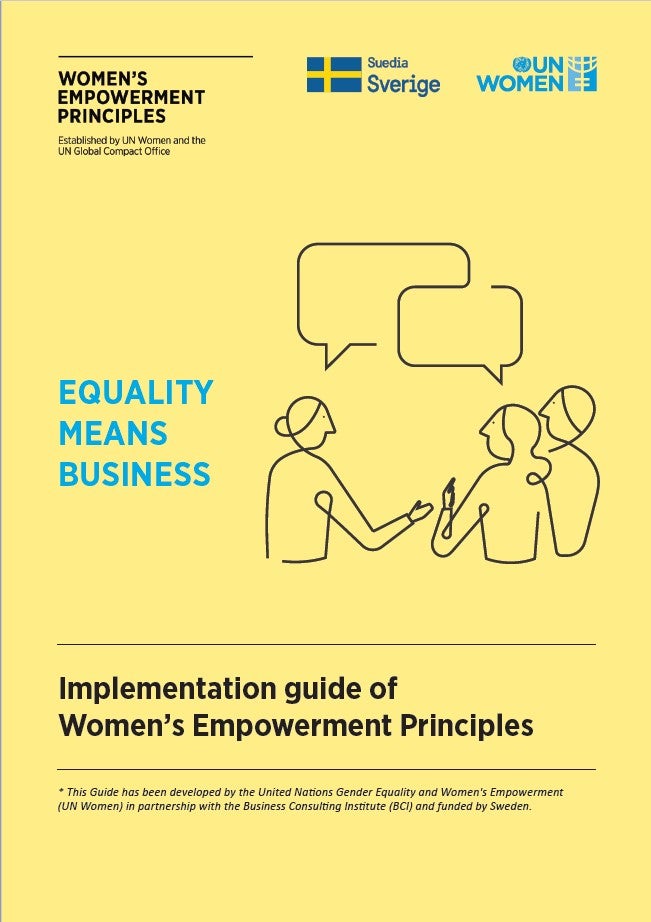 The guide for implementing the WEP's aims to mobilize institutions and organizations from different sectors and levels to ensure women's empowerment in the workplace, in different fields of activity and in the social responsibility projects.

This guide includes detailed information on the steps required to implement the women's empowerment principles and some good practices that will inspire all companies in the Republic Moldova to be more actively involved.

There is no unique method for a company to incorporate these principles in its management model. Therefore, this guide was developed to assist companies in specifying and the implementation of their own model.
View online/download
Bibliographic information