Know your rights! Be protected! Convention on the Elimination of all Forms of Discrimination against Women – Easy-Read-version of selected articles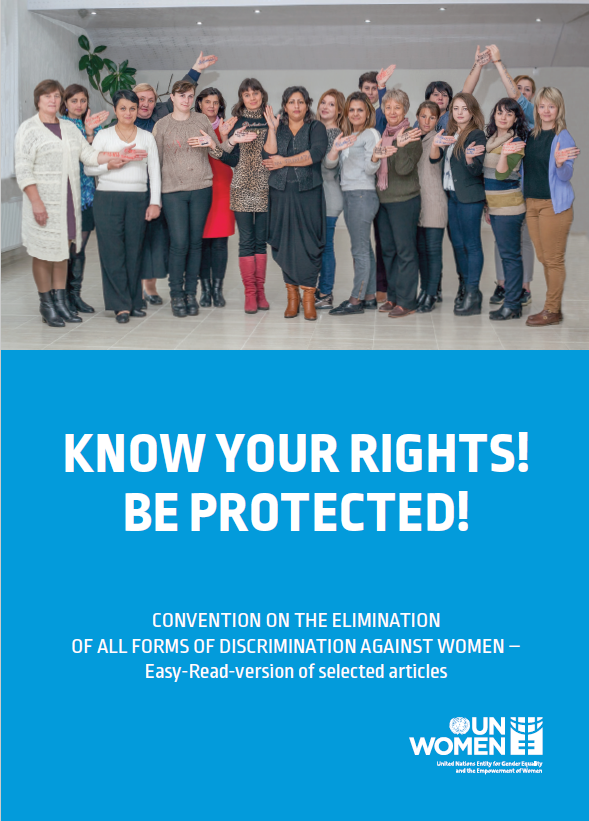 This simplified version of the Convention on the Elimination of All Forms of Discrimination Against Women (CEDAW) was developed by UN Women Moldova jointly with positive champions, women from Moldova survivors of violence, who help now other women overcome similar situations. The publication contains only some CEDAW articles selected by women survivors of violence and are described from their point of view to help other women improve their knowledge and understand their rights.
This publication was developed with the support of the Swedish and Danish Governments.
View online/download
Order printed/published version
Languages available in print
English/Romanian/Russian
Bibliographic information