Life away from war: Ukrainian refugees find shelter and hope in Cărpineni, Moldova
Date:
Since the beginning of the war, Cărpineni village in the Hîncești district mobilized to provide aid to refugees from Ukraine. A placement centre was set up in the locality within a former boarding school. Initially, the centre was planned to receive orphaned children from Ukraine who arrived in Moldova but it was gradually adapted to meet the needs of all refugees requiring shelter and assistance.
The centre which opened on 4 March 2022,has hosted more than 700 women, men and children from Ukraine. Currently, 49 refugees have found a safe place here.
"Initially, the flow was very high, but we coped. Previously, we worked in the boarding school, so this type of work is familiar to us", says Nina Secrieru, a social worker who has been working at the centre since the first days of the war.
Natalia Boldenko is one of the women refugees who found peace in Moldova. Natalia comes from Krivoy Rog, Ukraine, but she spent her childhood and adolescence in Chișinău. "I'm Ukrainian, but I didn't grow up there, hardly at all. When I was a child, I travelled the Far East extensively with my family because my father was in the military. After he retired, we moved to my mother's parents in Chișinău. I had been living here for 20 years, then I got married and followed my husband to Ukraine," she says. "We found Chișinău very beautiful, with extraordinary people, always ready to help us."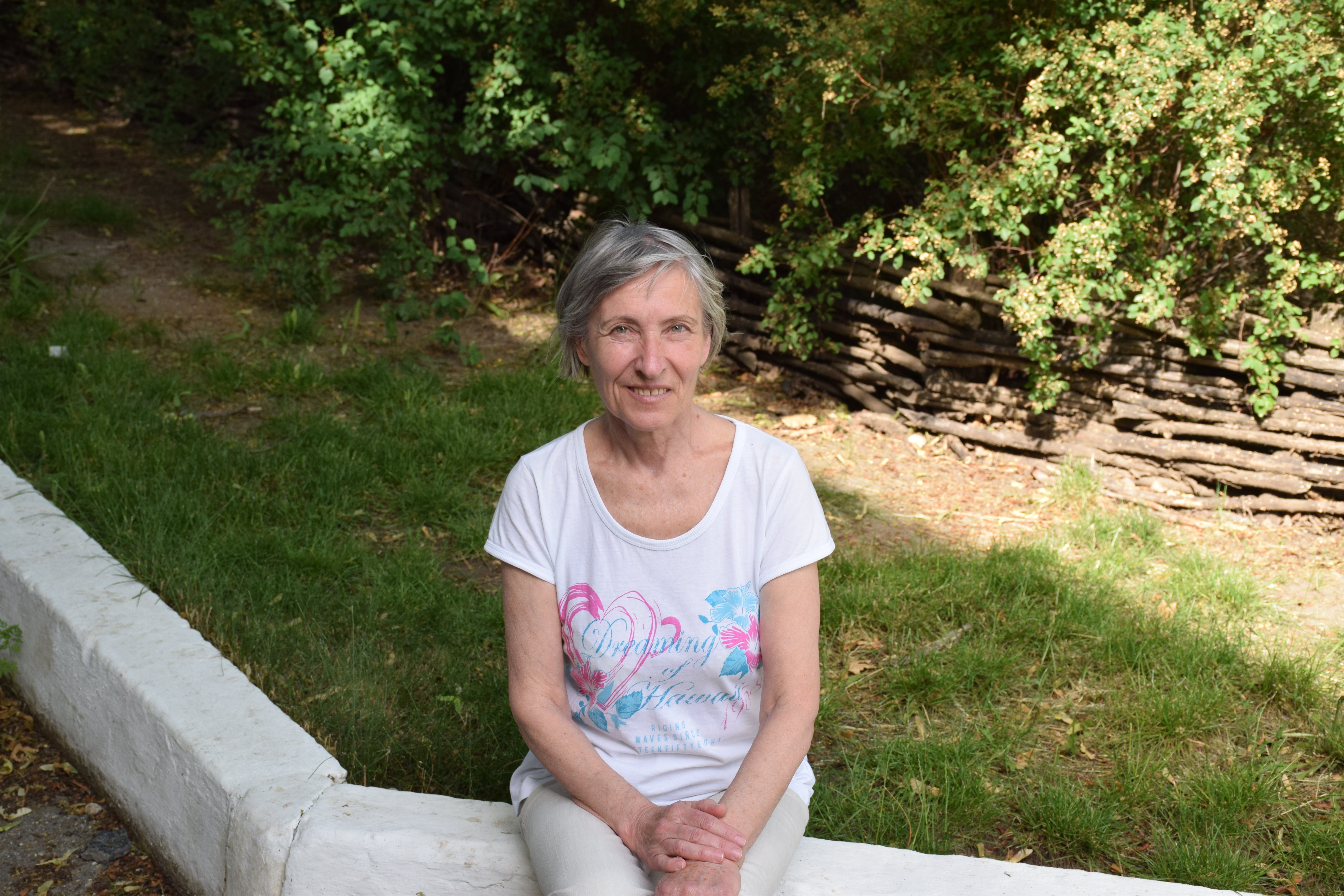 Natalia and her husband came to Moldova 4 months ago. Initially, they were assisted in finding an apartment in Chișinău, but were then offered a place to stay in a placement centre outside the city. That's how they got to Cărpineni. "I feel at home here. We are provided with all the necessities, it is clean, the food is tasty, we do not lack anything. We also help if needed," says Natalia.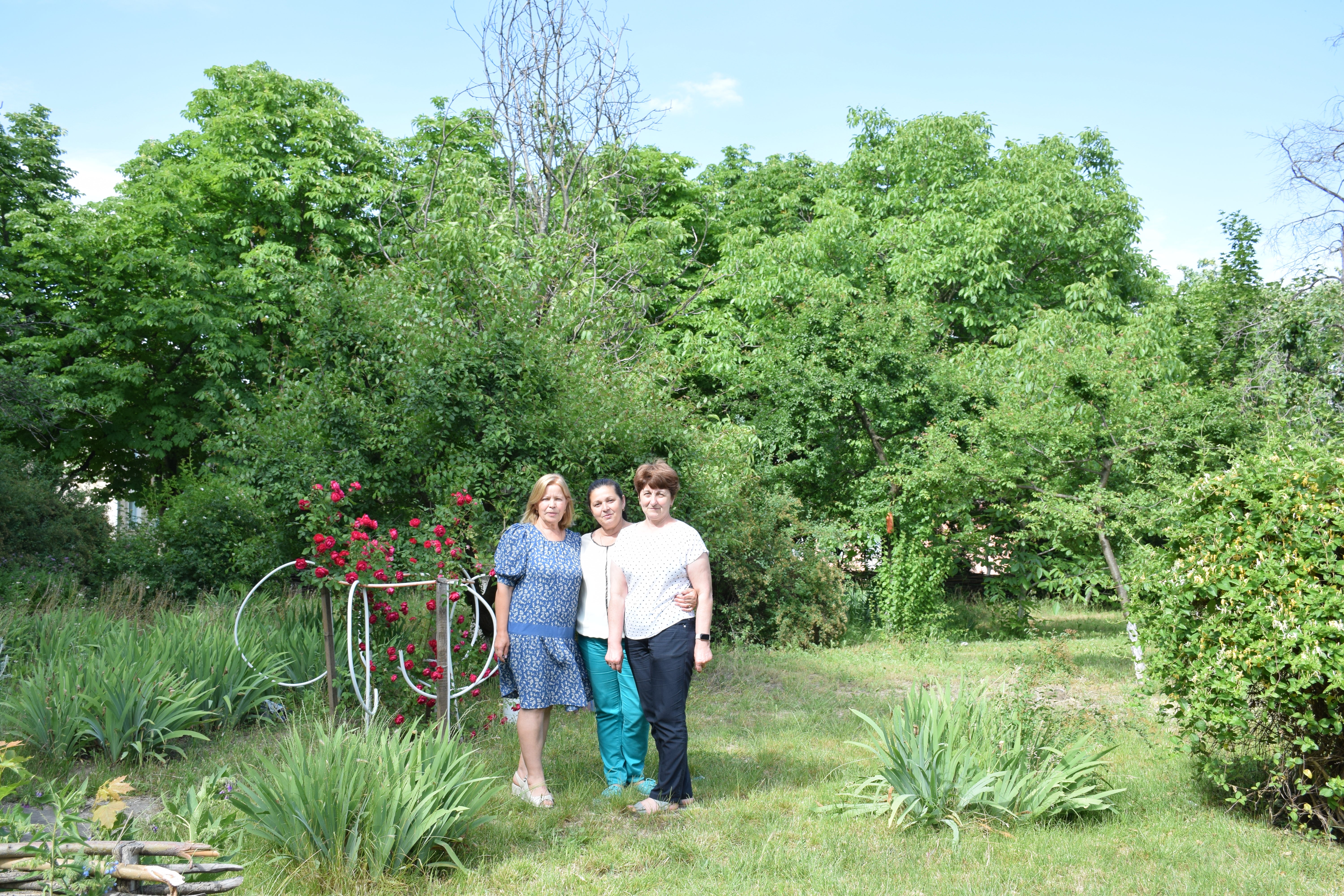 The refugees currently living in the centre are trying to adapt to new realities away from home. "Some refugees continue to work or study online. They lack nothing here. We take care that psychological assistance is also provided to them. They feel safe in our country, being less affected by the situation in Ukraine", says Ecaterina Sobol, accountant of the placement centre in Cărpineni.
This is also the case for Maksim Zakharchenko, a young student at the Faculty of Electromechanics at the Ilya Mechnikov National University in Odessa. "I didn't think it would be possible to continue my studies, but here at the centre, I manage to learn remotely and soon I will graduate from university. In Odessa, I didn't feel safe; I was always afraid of explosions." Maksim's family is in the UK, and he is waiting to get his visa so he can join them. In Ukraine, the father of the young man remained, who fights in the war and from whom he rarely receives news. Likewise, Maksim said that his girlfriend stayed in Odessa: "I miss my girlfriend very much. She remained by her parents' side, who are elderly and cannot leave the country. This war keeps us apart."
The war separated other families. Diana Latkina, also originally from Krivoy Rog, Ukraine, had to come to Moldova at the beginning of the war, being pregnant with her second child. Her husband could not follow her. "I'm here with my mom, dad, brother and two kids. I was pregnant when I arrived in Moldova and gave birth to my daughter in Chișinău. My husband stayed in Ukraine, so we want to return home as soon as possible. We hope the war ends sooner and we will be together again," Diana says, full of hope.
Like other placement centres in the country, the one in Cărpineni demonstrates the courage and resilience of people forced to leave their homes and flee war. It is also an example of solidarity within the local community and social cohesion. "Every time we want to organize an activity, people staying with us get involved and help us", says Galina Bînzari, an animator at the playground at the centre. She describes an inclusive and supportive community that was formed during her time here.
As part of its constant efforts to support and improve the living conditions of refugees, UN Women has recently provided a series of necessities and refrigeration equipment that will contribute to the proper functioning of the placement centre in Cărpineni and will respond to the immediate needs of refugees living there.