EVA project results in more gender-sensitive communities and more girls and women protected from violence
Date:
Twenty-four communities from Cahul and Ungheni districts have become true champions in promoting gender equality. These remarkable results are thanks to the project, "Strengthened Gender Action in Cahul and Ungheni Districts," known as the EVA project, which was launched in 2020 by UN Women Moldova in partnership with UNICEF and funded by the European Union. Since its launch, the Eva project has significantly contributed to promoting gender equality in Moldova, with its main objectives being to integrate a gender perspective into local policies and budgets and to combat gender-based violence, including domestic violence and violence against children, in the two districts of Cahul and Ungheni. The project's activities took place in 24 localities in these districts and lasted until May 2023.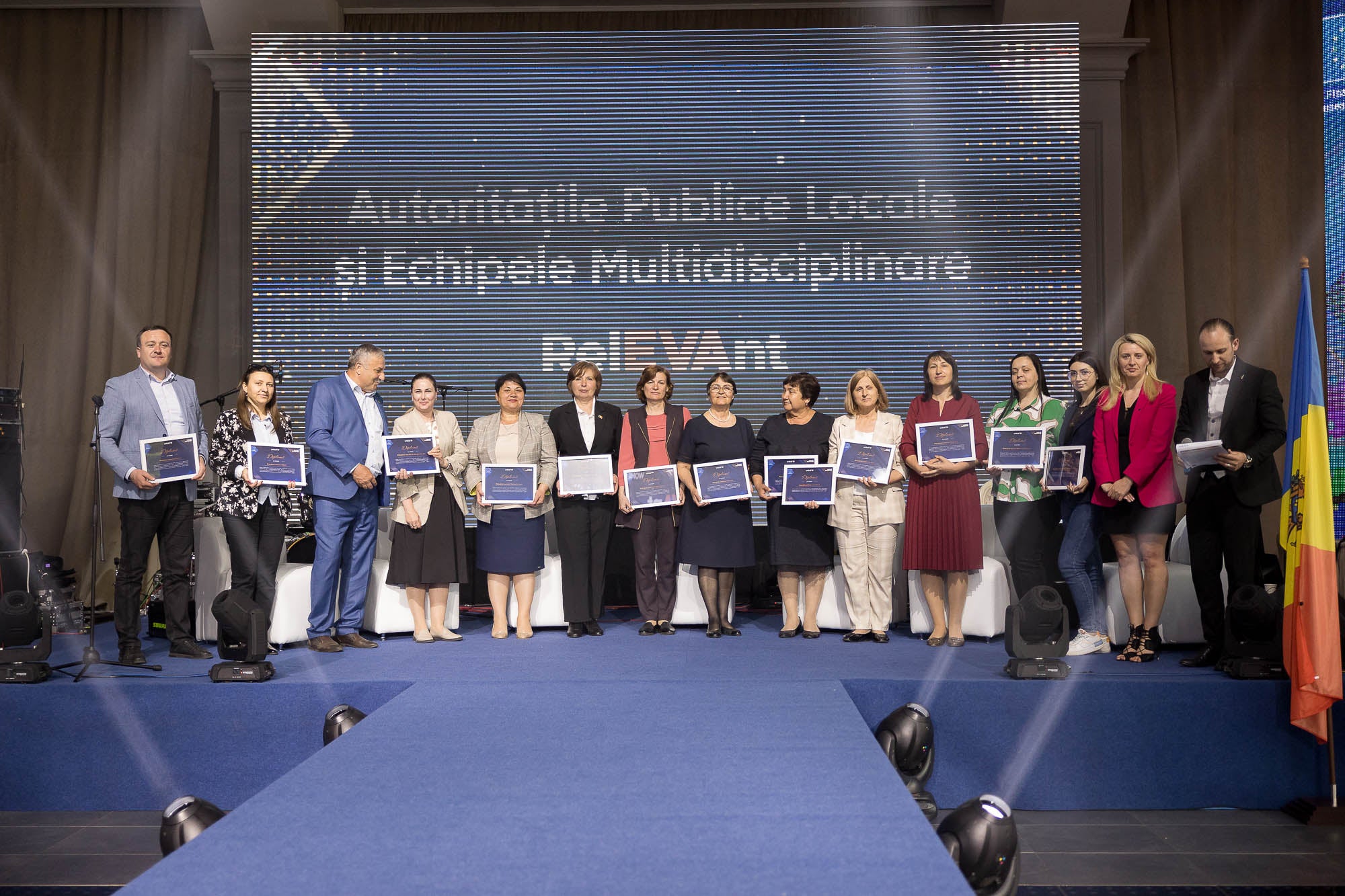 Thanks to the project's participatory approach, over 67,100 women/girls and 59,000 men/boys are benefitting from local development strategies that were designed, for the first time, to meet the needs of all citizens. A total of 41 projects, which were implemented by the communities themselves and designed through participatory and inclusive processes, have helped over 12,000 locals benefit from improved services, such as renovated kindergartens, safer pedestrian crossings, improved lighting systems as well as new recreational and learning spaces. All these activities ultimately contributed to strengthening community cohesion.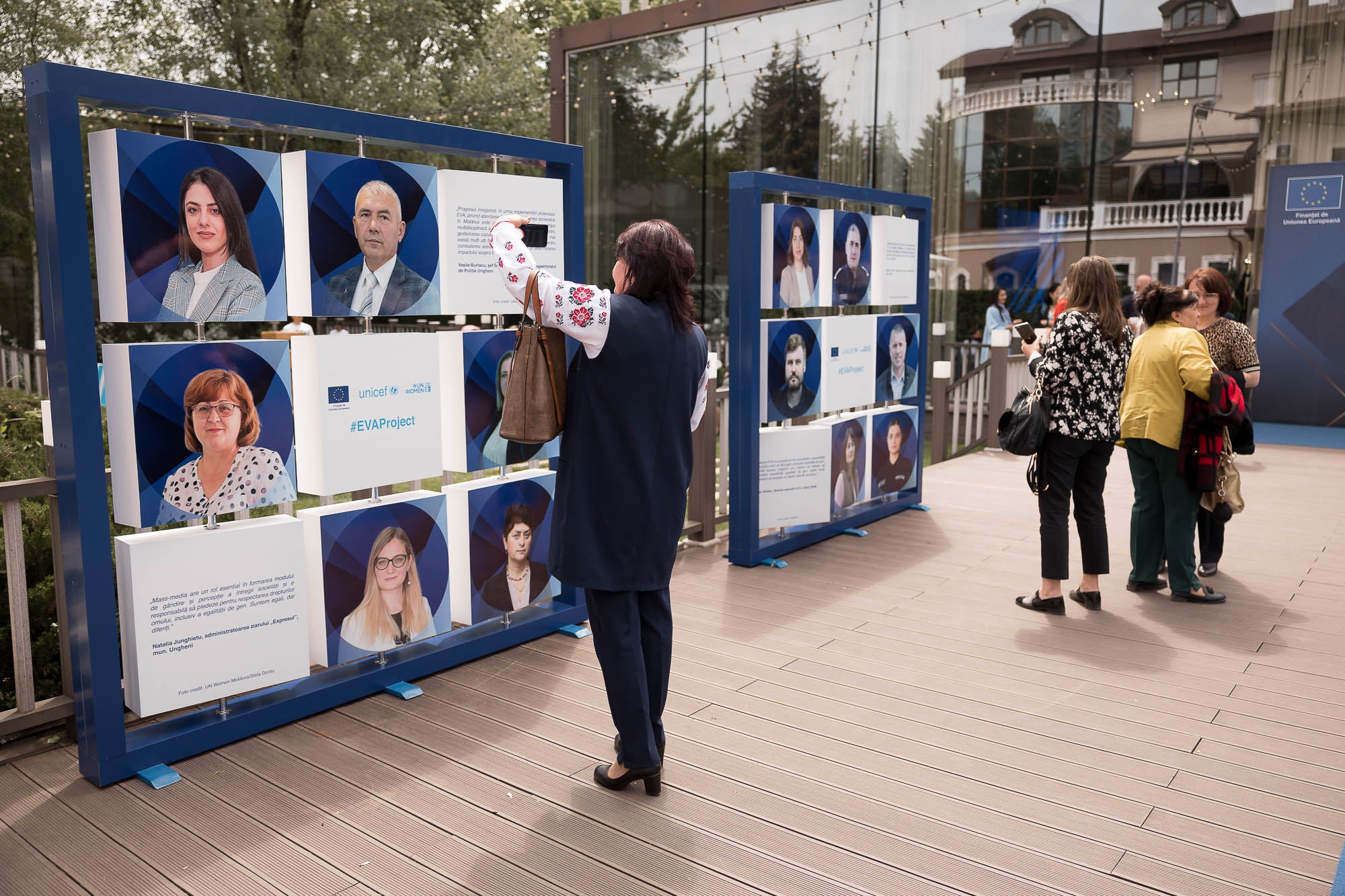 At an event celebrating these results, the Minister of Labour and Social Protection, Alexei Buzu, highlighted the importance of implementing the Eva project as well as the need to take over and replicate its good practices throughout the country.
"The EVA project represents an important means through which the Ministry of Labour and Social Protection can promote gender equality, demonstrating local-level benefits for women and men as well as for boys and girls," he said. "I congratulate you for your courage in being promoters of gender equality, and I urge you to share your experiences and lessons learned so that promoting gender equality is not a practice implemented only in Cahul and Ungheni but at the country level as well. We are open to working with our partners to implement projects that ensure equal opportunities for women and men in the Republic of Moldova."
Identifying gender equality problems and finding local-level solutions by involving public authorities and civil society is another success of the EVA project. For three years, dozens of mayors and local councillors, hundreds of local civic activists and thousands of beneficiaries have learned how to turn their communities into safe areas for girls, women and children.
For the first time in the history of several communities in Moldova, 24 partner localities within the project allocated two per cent of their budgets toward improving the safety of women and girls and preventing gender-based violence. These efforts signal that villages and cities are ready to take into account the needs of girls and women and make gender equality a priority for development projects.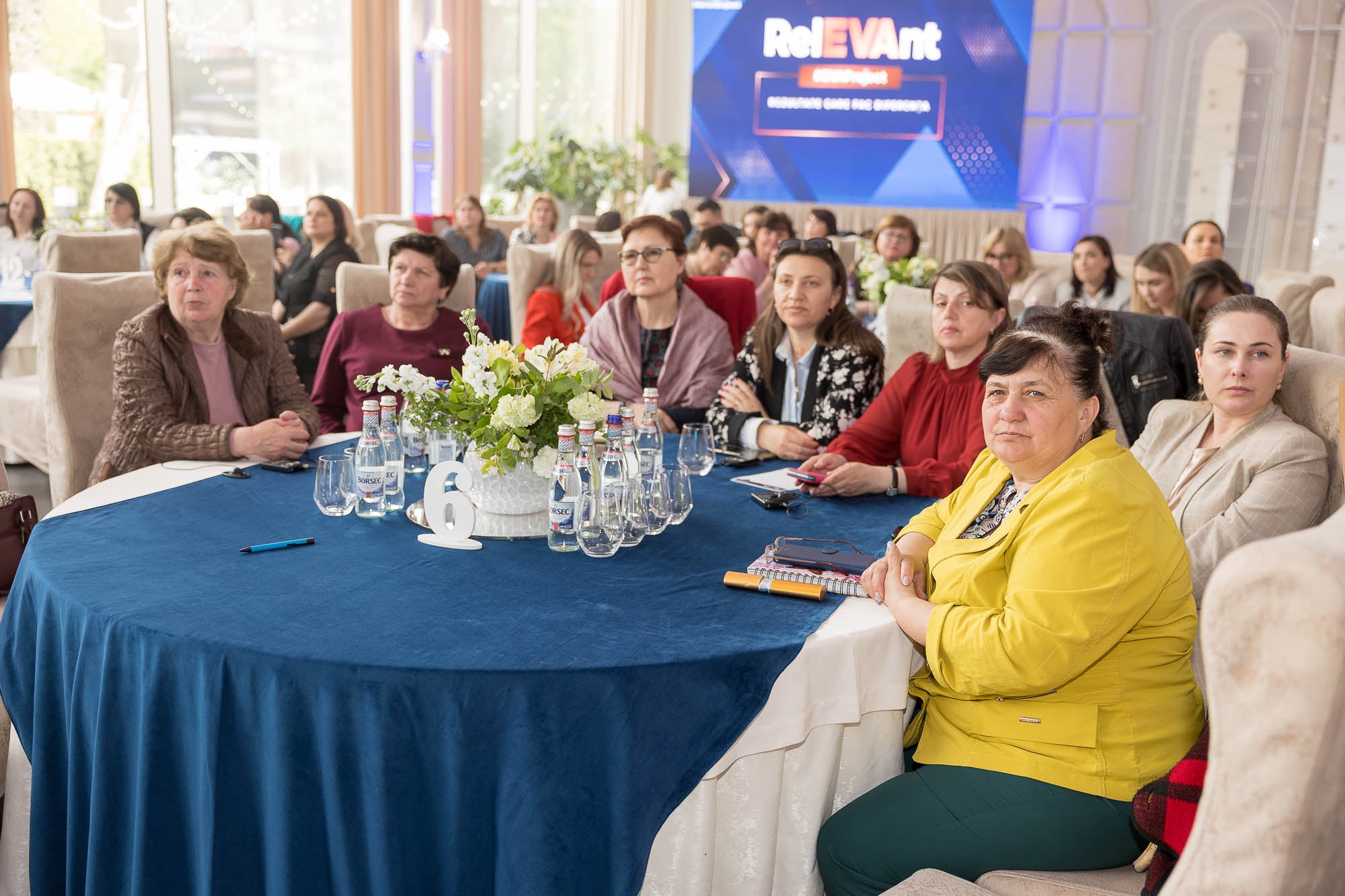 The EVA project facilitated dozens of partnerships between civil society organizations and local public administrations, leading those involved to exchange best practices, including organizing counseling services and legal and social assistance for victims of domestic violence. Since the beginning of the project in 2020, there has been a more than threefold increase in the number of reported and supervised cases of violence against women and a 50 per cent increase in the number of reported cases of violence against children. As a result of the EVA project's training courses, dozens of women, including survivors of domestic violence, have found jobs or launched their own businesses, thus preparing them to get involved in their communities. The project also launched the first specialist service in Moldova to provide services for victims of sexual violence in one place.
His Excellency Mr. Jānis Mažeiks, Ambassador of the European Union to the Republic of Moldova, expressed his appreciation for the way in which this project was implemented.
"Together, we have achieved many beautiful things in the last 41 months, and I want to not only thank the project team but also the entire UN Women and UNICEF teams. My gratitude also goes to the local public authorities in the districts of Cahul and Ungheni and to the civil society organizations involved in the process of implementing the EVA project," he said. "We're certainly not going to stop there. The European Union will continue to support the promotion of gender equality in the Republic of Moldova, in the context of its candidacy status for the European Union. All this, because together we are stronger."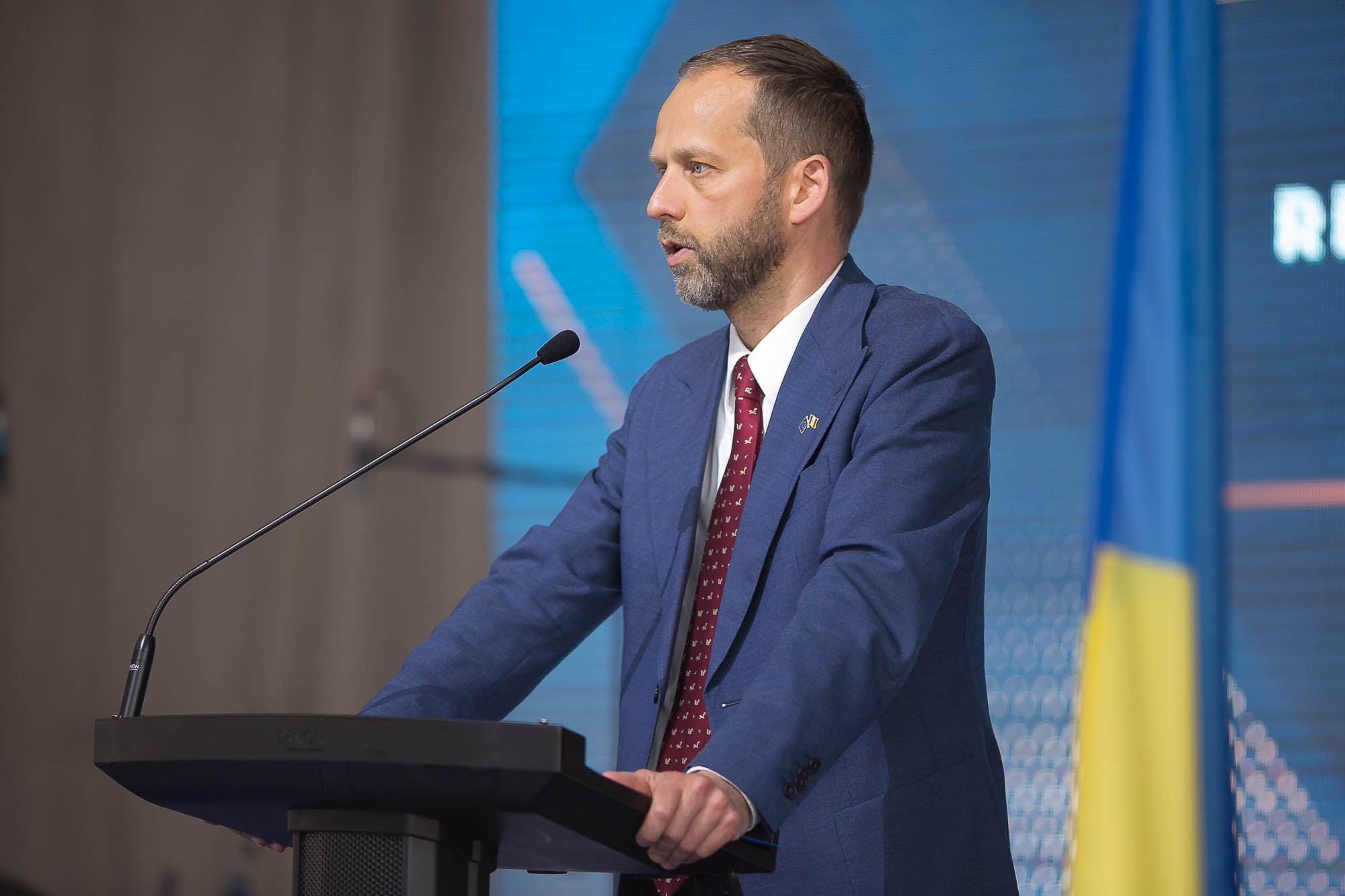 In her greeting speech, UN Women Moldova's Country Representative, Dominika Stojanoska, read appreciations and testimonials of EVA project beneficiaries, noting that their inputs best illustrate the impact of the project. She also expressed her gratitude for all of the project's efforts. "Thank you for the sustainable partnership, for the trust and dedication with which you acted during the implementation of our joint project," she said. "Together we will continue to identify opportunities to support valuable and inclusive initiatives through projects that will generate benefits for girls and women in Moldova. We will only succeed through a joint effort."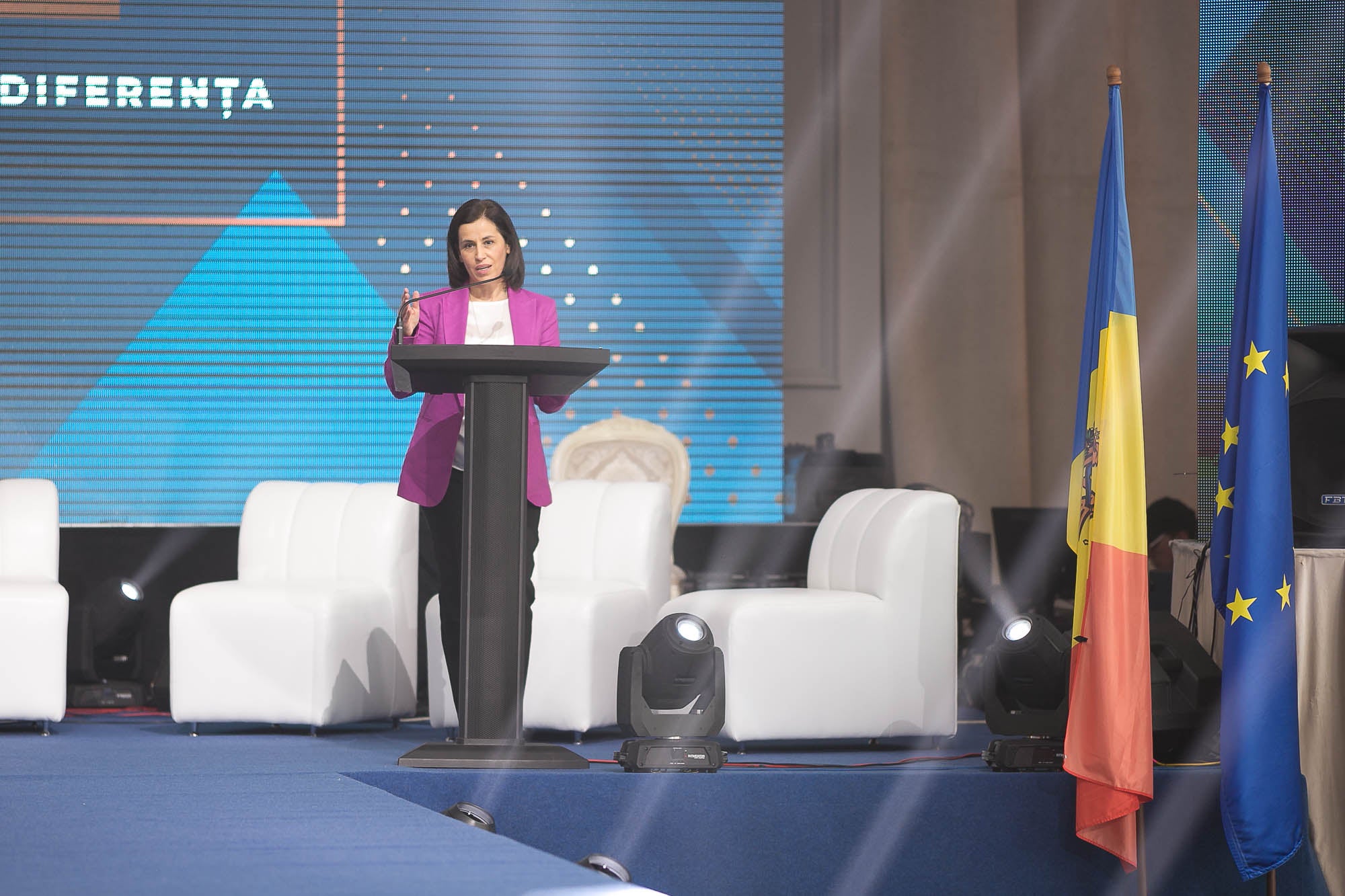 The EVA project also implemented activities focused on preventing violence in schools. Hundreds of children and adolescents, together with psychologists from educational institutions, strengthened their knowledge on preventing and combating violence, including online abuse, and became empowered to act as promoters of change in their schools and communities.
"Now in Cahul and Ungheni, we have a wide range of programmes and initiatives to prevent violence in schools, multidisciplinary teams with improved skills for child protection and addressing gender-based violence, strengthened capacities among foster carers, as well as an increase in community awareness of violence against children and gender-based violence," said Maha Damaj, UNICEF's Country Representative in Moldova. "We appreciate the constructive trend that we have already started with central and local authorities, civil society organizations, partners and donors to ensure tangible results for the final beneficiaries.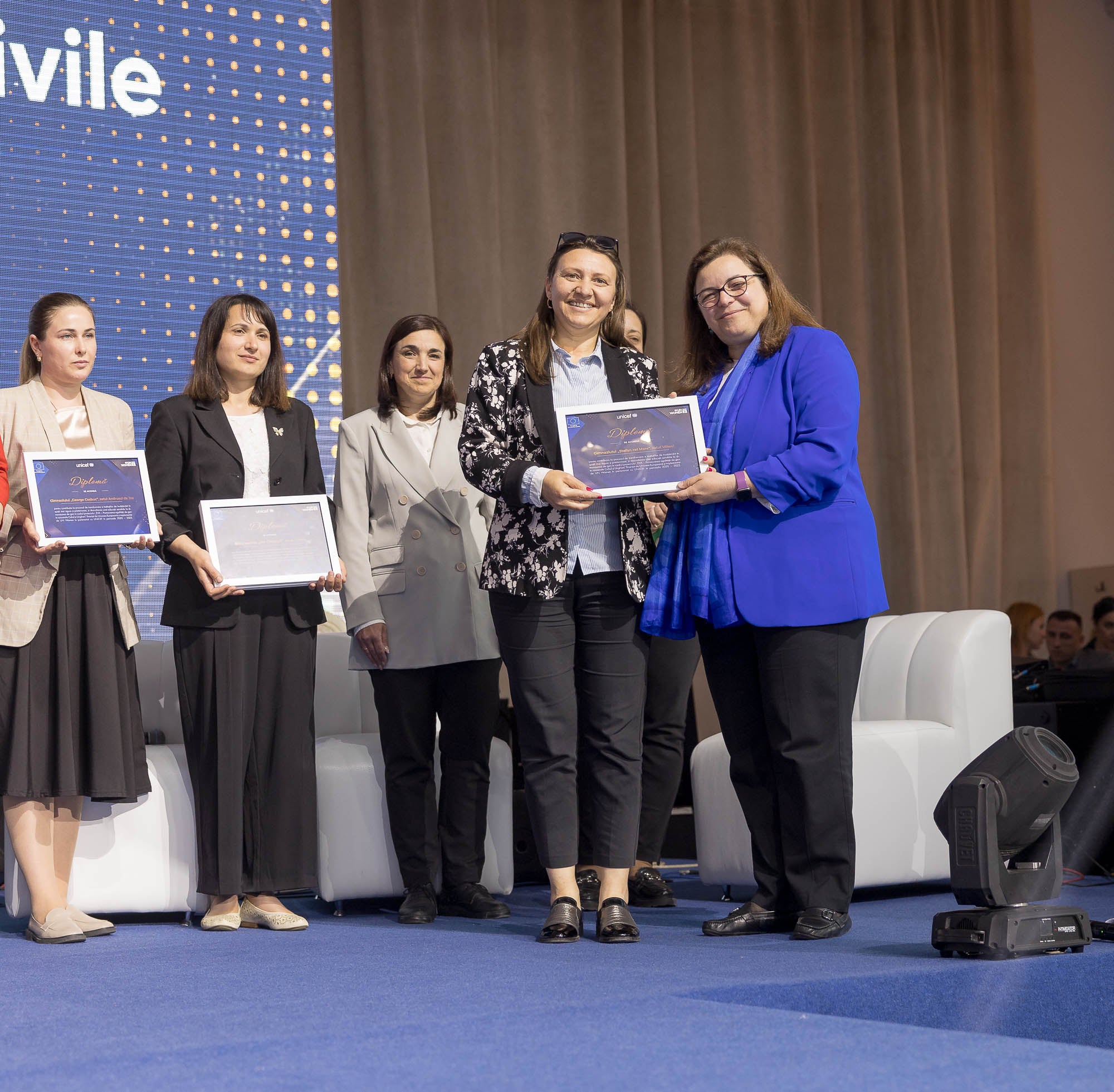 The final event convened over 130 participants who discussed the EVA project's achievements over the past three years. The EVA project, "Strengthened Gender Action in Cahul and Ungheni Districts," has transformed these two important development regions into areas where girls and women are no longer discriminated against in their communities. Mayors, local councillors, civic activists, teachers and other beneficiaries exchanged experiences and set new objectives for the continuation and deepening of activities, not only in the two districts but at the national level as well.