Anastasia Robuleț: Women refugees feel safer here, and I try to offer them all they support need
Date: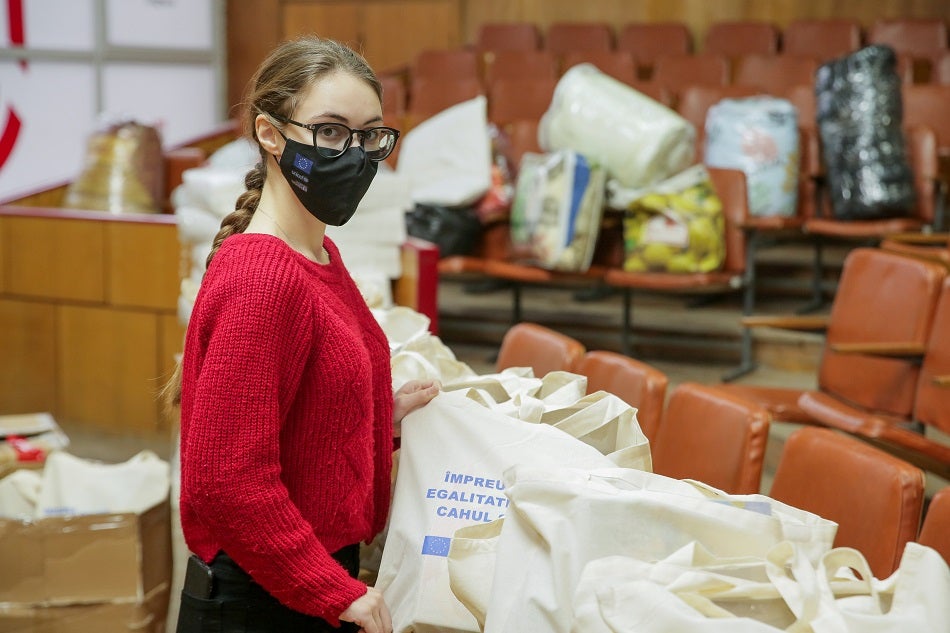 Freezing is the immediate concern Ukrainian people have to deal with when arriving at Sculeni (Ungheni) customs in the Republic of Moldova. They have been welcomed by a group of JCI Ungheni volunteers here since the first day. The volunteers stay day and night in the cold, rain and sleet to lend a hand, and the good words and children's kind glances are their greatest reward. Women mostly come alone or with their children. They feel safer here and I try to offer them all the support they need', Anastasia Robuleț says, a student and volunteer at JCI Ungheni, an organisation of young leaders affiliated with the global Junior Chamber International network.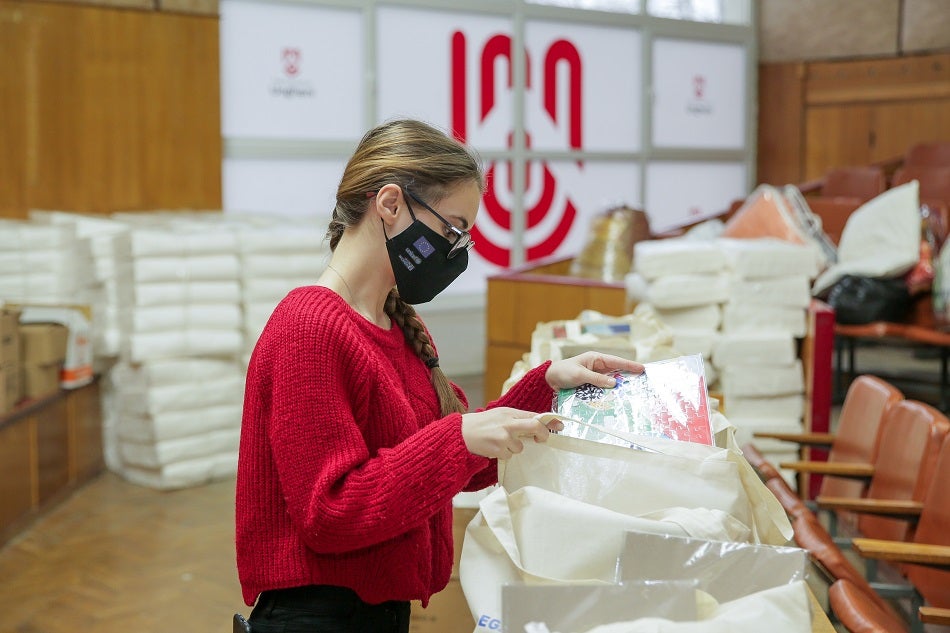 'On 24 February I woke up because of the bangs. Without turning on the TV or the computer, I understood that the war had begun. These blasts, coming from Odessa, terrified me. I don't even want to imagine how people felt there. Over the course of the day, my friends, family, colleagues, everyone started to recount the nightmare of that morning. Later, when the first wave of refugees came, I have decided to get involved and offer my support', Anastasia says.
Anastasia is involved in many volunteer activities, and this time she offers her support with translations and information about the documents needed to cross the border.  'Refugees usually ask about the terms for crossing the Romanian border, about the transport or necessary documents. I am involved a lot in translating for refugees who go to Romania. In addition, many people need information, guidance, because they believe they could be stuck in the Republic of Moldova if they have an expired passport. Others have a deep distrust of everything that is going on, they don't know how to apply for political asylum and I give them all the necessary information. Apart from that, I share with them a hug...', Anastasia says.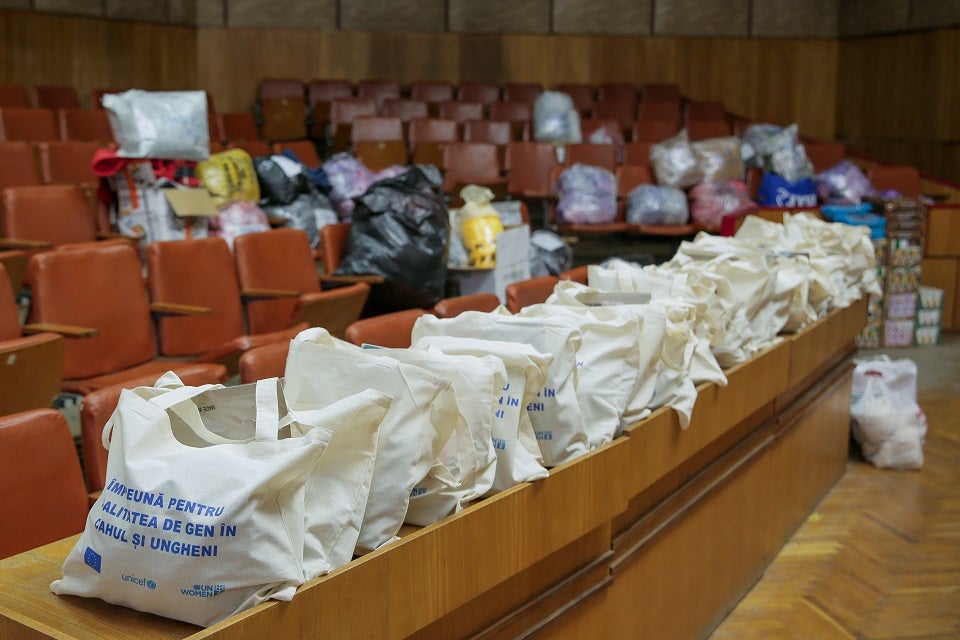 Anastasia believes that young people are the agents of change, and their involvement is crucial in such situations. 'We have to focus on the human cause and concentrate our skills on volunteering and concrete actions that contribute to a peaceful and prosperous future'.
Anastasia Robuleț is a gender equality activist and a beneficiary of the EVA Project – 'Strengthened Gender Action in Cahul and Ungheni districts', funded by the European Union and implemented by UN Women in partnership with UNICEF Moldova.
As part of the project, 100 packages of sweatshirts, puzzles, Thermos flasks, food storage containers and umbrellas were distributed.