A step toward the future job market: high school in Căușeni opens digital laboratory
Date:
Over one thousand students at the Mihai Eminescu Theoretical High School in Căușeni now have access to a modern space for learning and developing digital skills. A digital laboratory recently opened on the school premises, equipped with 20 computers, internet connection and proper space for courses that will help prepare students for future careers in IT.
The digital laboratory is being implemented with the support of UN Women and the Government of Japan, as part of the "Creating Economic Resilience Opportunities for Women in Local Communities and Refugee Women from Ukraine" and "Tekwill in Every School" programmes. The lab will provide an innovative learning environment for young people, including local residents and the children of Ukrainian refugees. It will also be open to technology enthusiasts who are working on community-focused tech projects and solutions.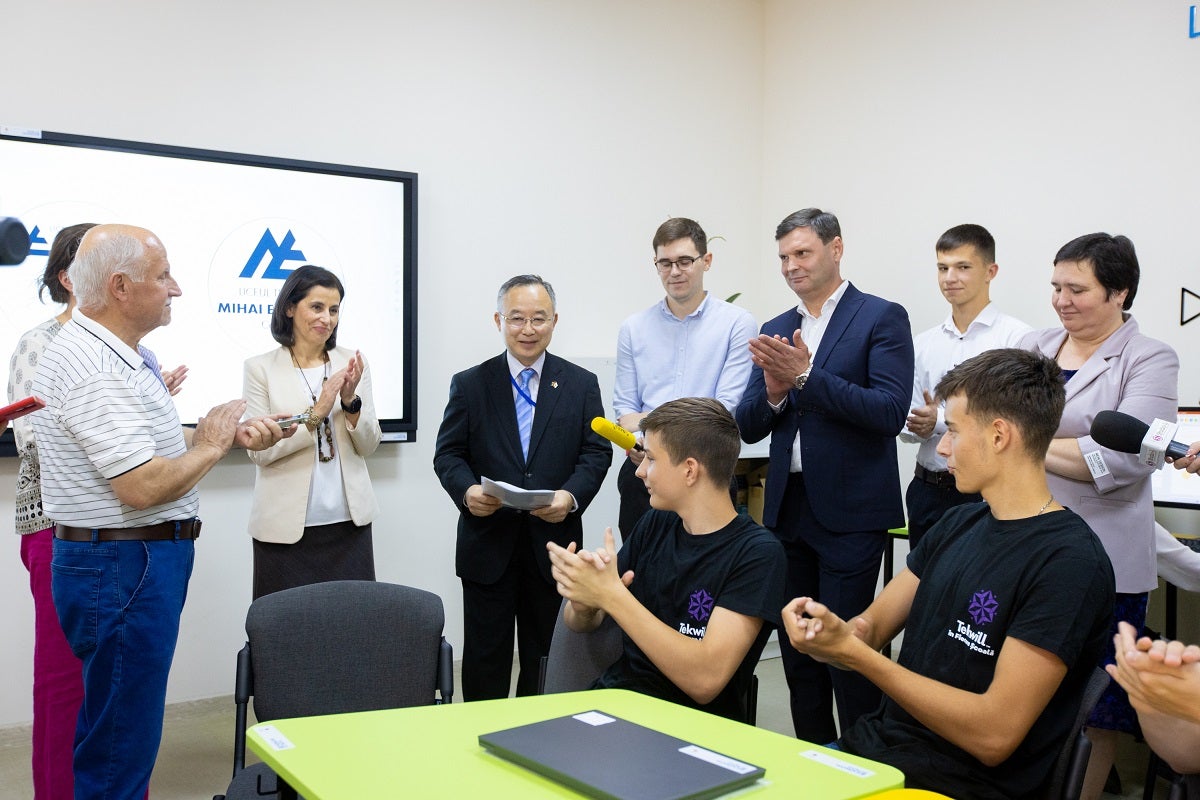 At the opening event, Yoichiro Giro Yamada, the Ambassador of Japan to the Republic of Moldova, thanked UN Women, ATIC and Tekwill for making the launch of the digital laboratory possible. "Each of our lives is influenced by current technologies, and society itself is shaped by them. It would be wise to keep up with them. By using them, we understand how to transform a creative idea into a tangible product," he said, adding that the digital laboratory will enable students to create new products and services with social impact. 
Dominika Stojanoska, UN Women Moldova's Country Representative, explained that this project stems from a desire to support women and girls, encouraging them to learn and excel in IT fields. "In the Republic of Moldova, only 21 per cent of IT workers are women, and only 5 per cent of students learning IT-related disciplines are girls," she said. "The situation in the neighboring country, Ukraine, prompted us to develop this project, including for refugee children who will be able to connect to educational platforms in their home country."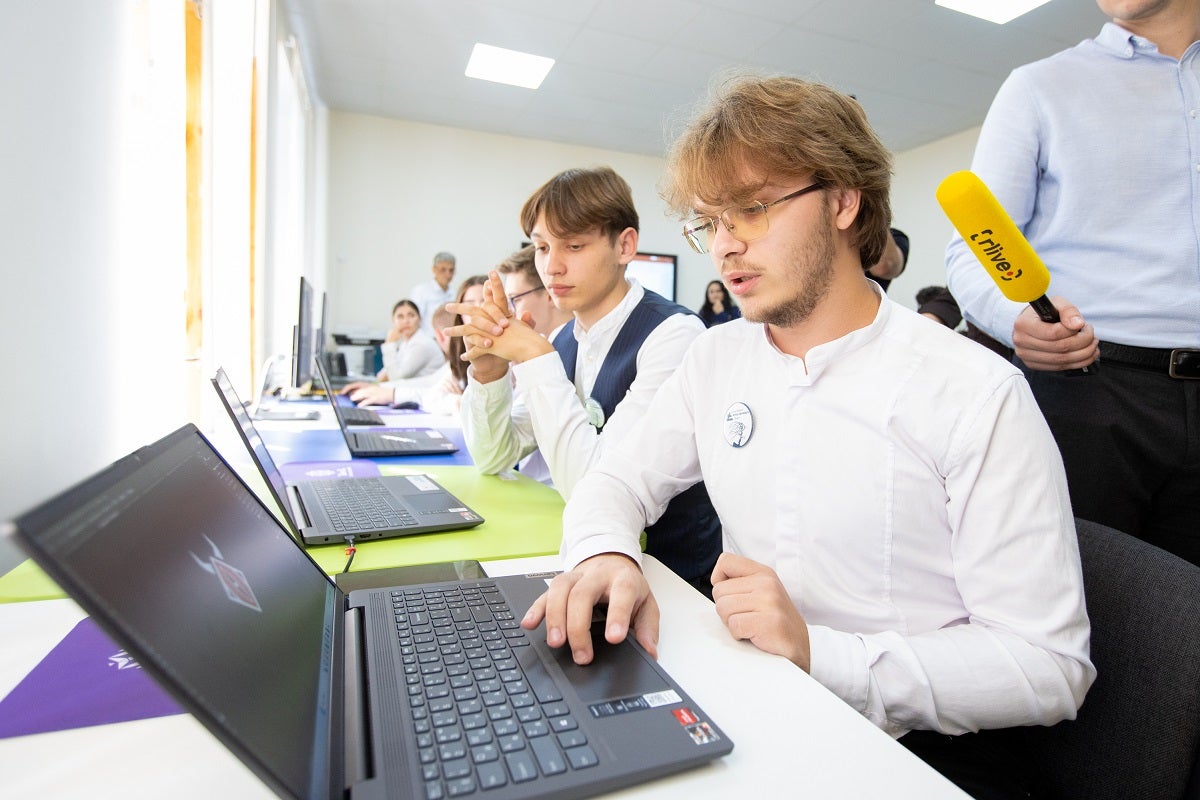 Olga Ostaș, director of the Mihai Eminescu Theoretical High School, said the digital laboratory is a long-awaited opportunity for students who aspire to work in IT. "Investments in children and technology represent a significant step in preparing for major changes in the job market, which will be strongly influenced by technology in the near future," she said, adding that the digital laboratory will provide access to IT devices for children who do not have them at home. "We are proud to offer such opportunities to our students, and we are confident that they will prepare them for success in a technology-connected future." 
Students also shared their enthusiasm for the digital laboratory. "Every day, I eagerly await the computer science class because there I can study what I love, and the resources provided to us in the laboratory inspire me to aspire to a successful IT career in Moldova," said Alina Camescic, a tenth-grade student.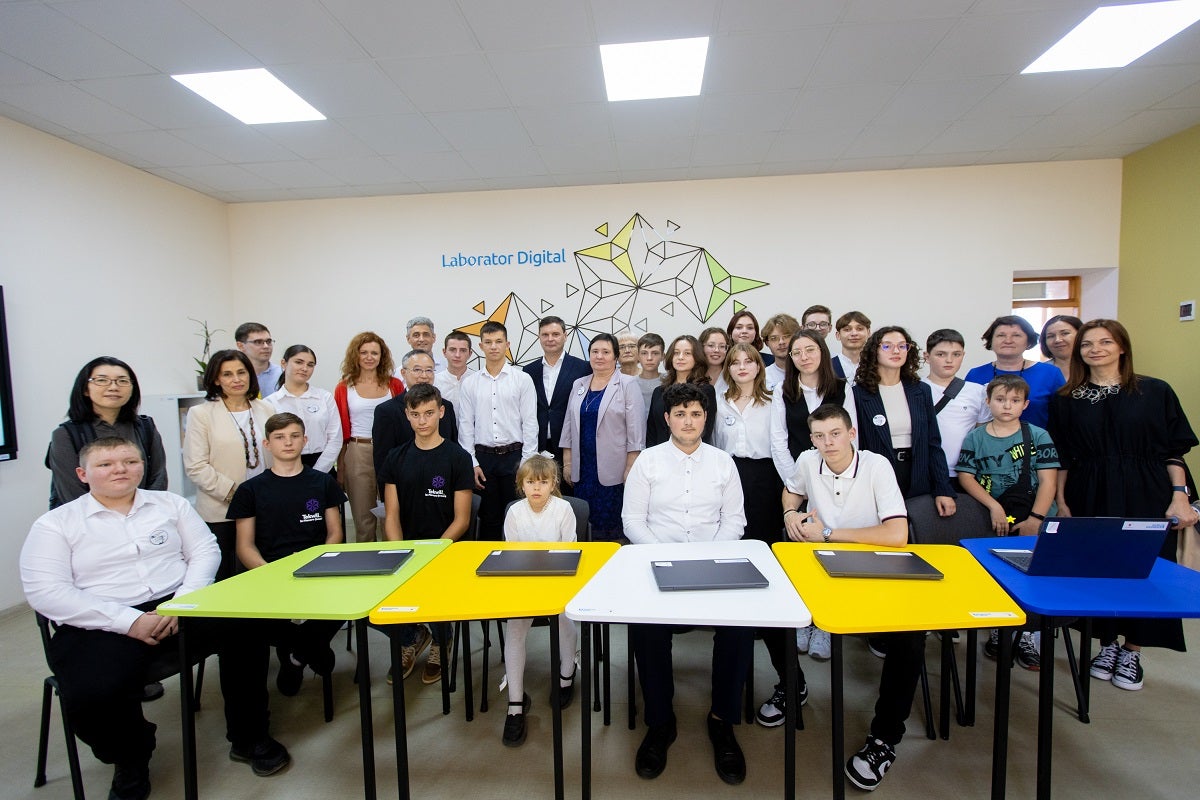 As part of the "Tekwill in Every School" programme, more than 500 students from Mihai Eminescu Theoretical High School are actively participating in IT courses, including graphic design, web design and development. During the opening of the digital laboratory, the students and their teachers presented tech projects and products they worked on during optional courses offered through the programme.