Ukrainian women refugees provide support to each other through the UN Volunteer program.
Date:
Five Ukrainian women refugees are working as volunteers in civil society organizations in Moldova. In partnership with UN Volunteers (UNV), UN Women provided these job opportunities as part of a six-month UN Volunteers Community Programme pilot, that aims to support the refugees by providing a decent income and useful work experience. The volunteer assignments are based in Balti, Cahul, Ungheni and Chisinau, and will support the women refugees in contributing and informing refugee response initiatives and multisectoral gender-based violence services to refugee women and girls in their localities.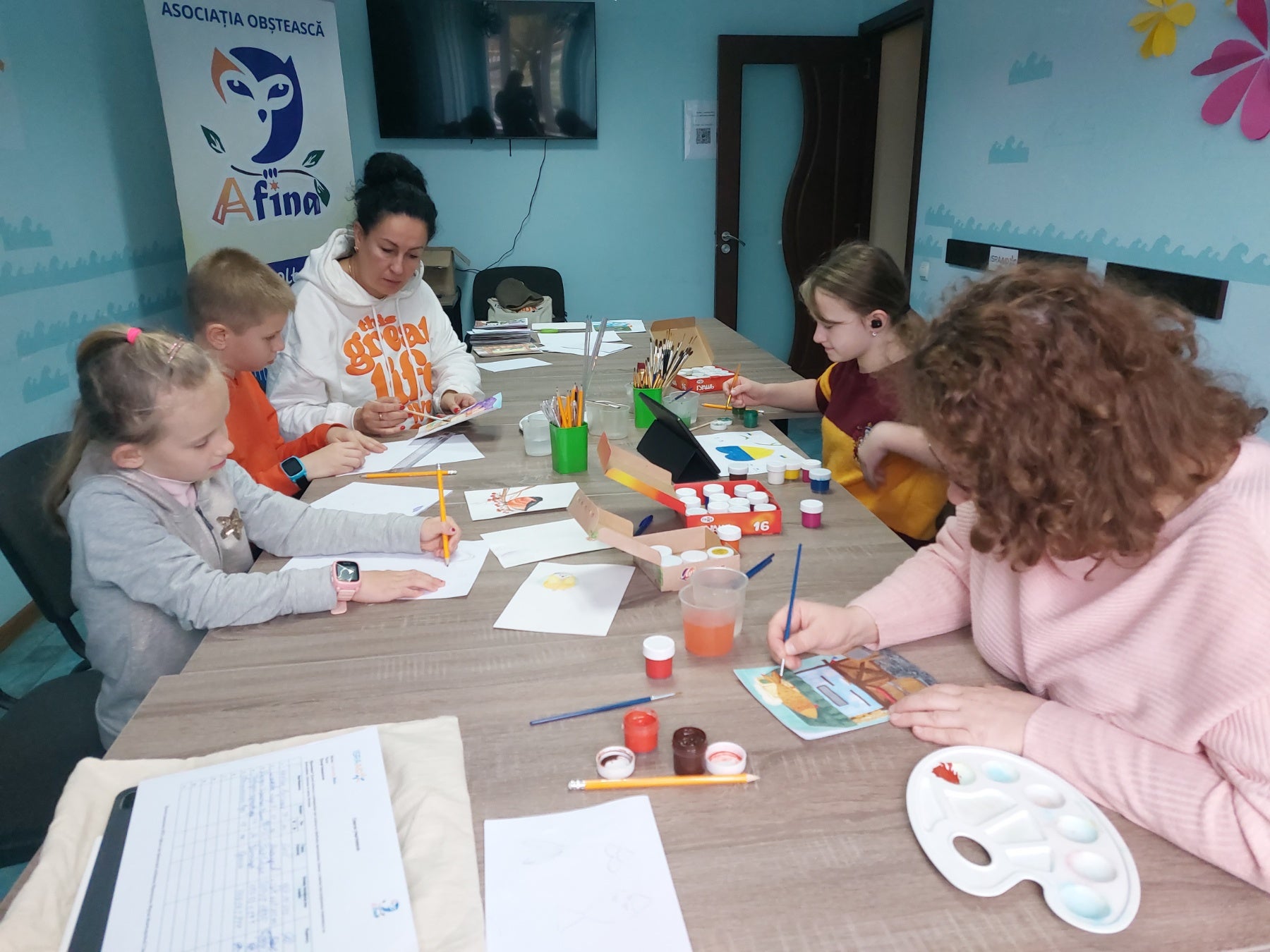 The Ukrainian women will work at their respective organizations as project assistants and local coordinators for six months assignment and receive monthly allowances. They will gain experience in, among other things, coordination, data collection, networking, developing knowledge products, and strengthening intersectoral actions related to the refugee response.
Olga Dymova is one of the women refugees who will be working as volunteers. She decided to join the UNV program to help other refugees. "My motivation was to help people. It is something I have liked to do since childhood. I like to see smiles on people's faces. I get great spiritual pleasure when I see that I bring people benefit and at least a little joy in such difficult days of our current life", she says. Olga will be working as a local coordinator at the civil society organization (CSO) AFINA in Balti.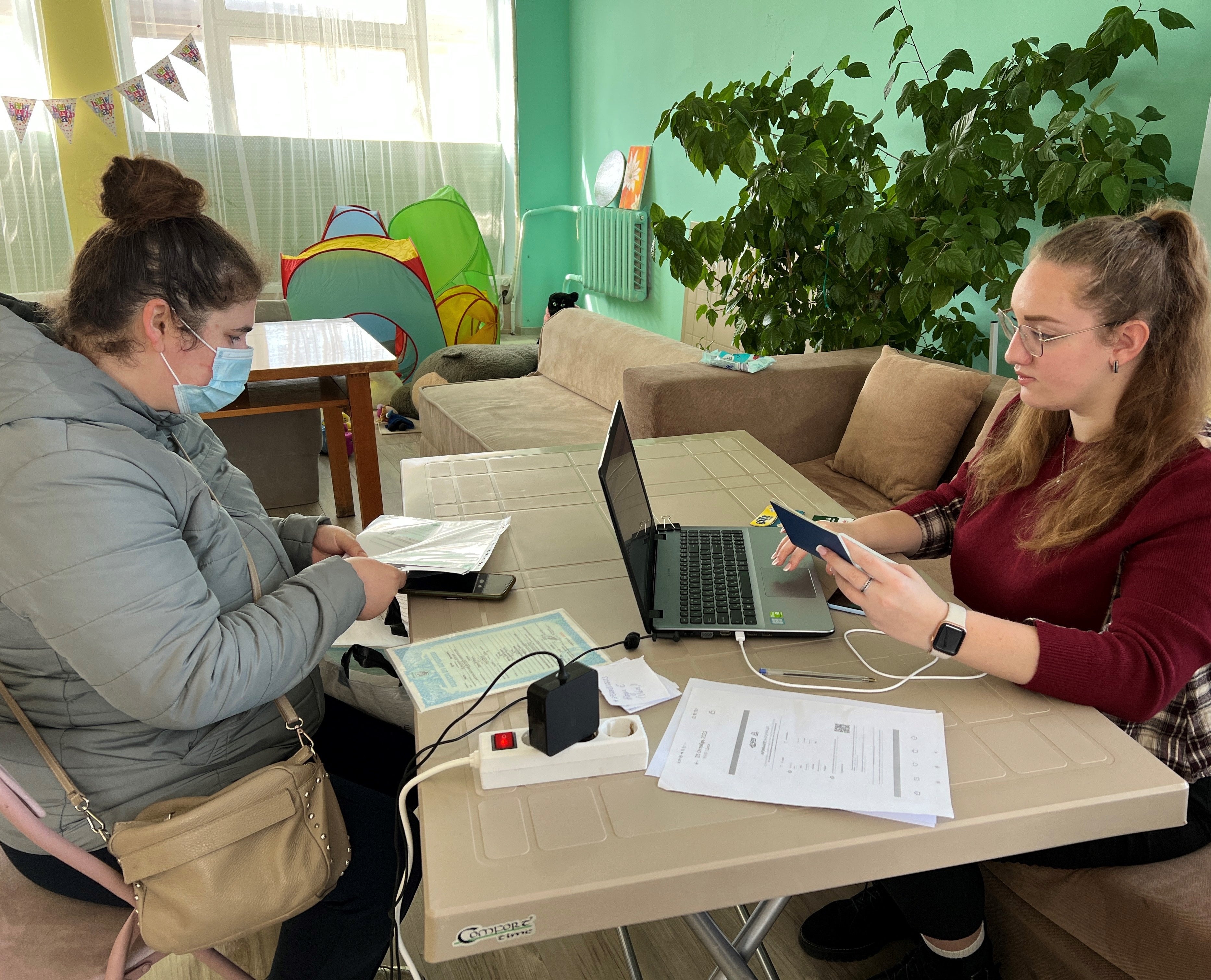 "It's an honour to be part of this programme. The motivation for me was the prospect of my development as a manager and the opportunity of career growth in such a serious organization. In the next six months, I plan to improve my social and managerial skills, as well as study the policy of UN Women and UN as a whole", says Yevheniia Loytra, who will be volunteering as a project assistant at the organization Altruism in Chisinau.
Oksana Khynkul, volunteering as a Local Coordinator for the organization Ophelia in Cahul, says "I've always wanted to help people. Because of the war, I was out of a job and was able to direct my forces to help others. My motto in life is to treat people the way you want to be treated. Don't look for excuses, look for opportunities. In any situation, one needs to remain human".
About the work opportunities involving Ukrainian women in the refugee response, H.E. Ambassador Kent D. Logsdon says "The United States is proud to support this program that is harnessing the skills and motivation of Ukrainian refugees to help meet humanitarian needs, increase the economic empowerment of women and underserved communities in Moldova, and build the capacity of civil society organizations".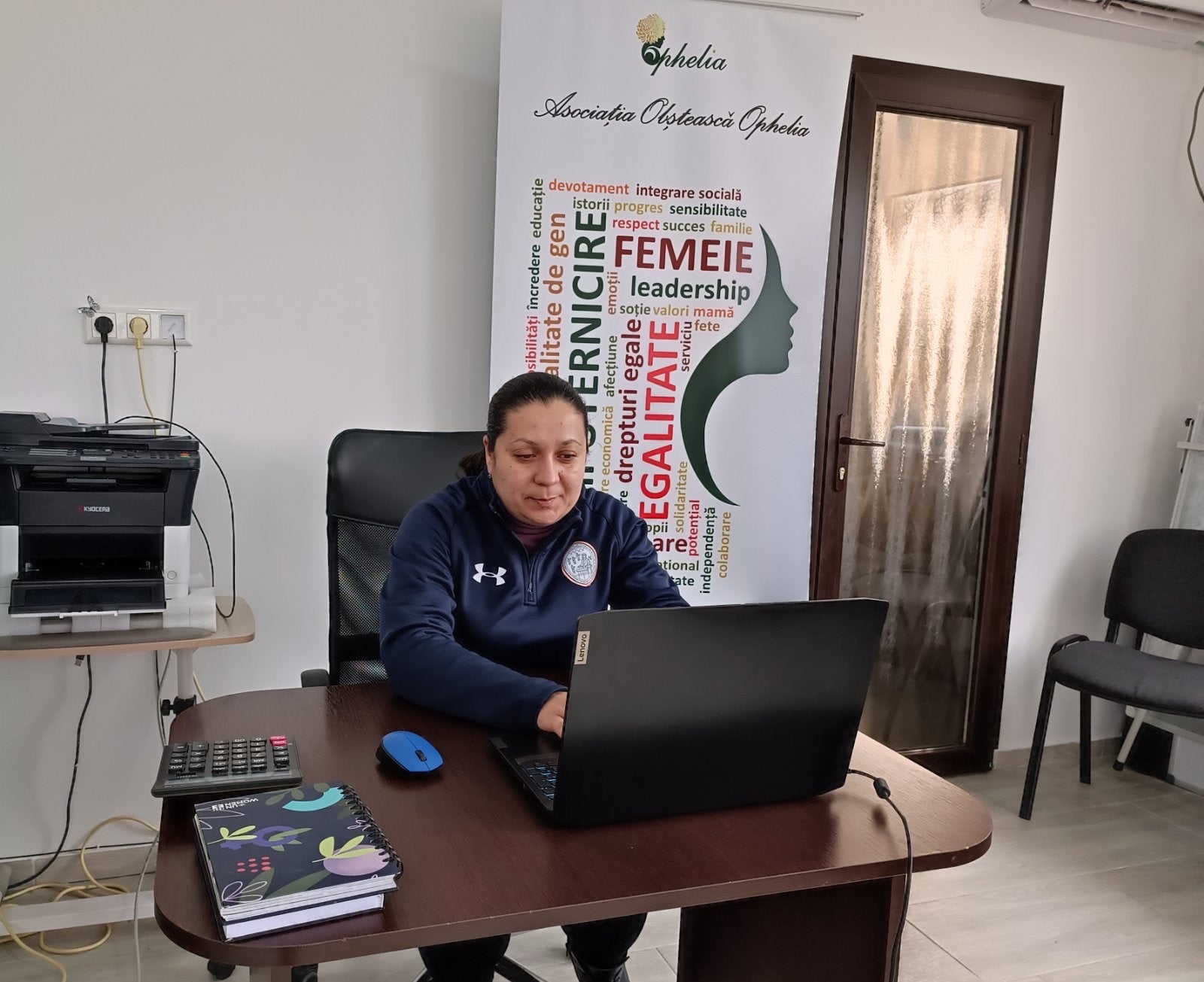 UN Women Moldova's Country Representative, Dominika Stojanoska says about the launch of the job opportunities, "Supporting the integration solutions in humanitarian-development framework and addressing the needs and priorities of women and girls' refugees, the UN Volunteers will contribute to ensure accountability to gender equality commitments and make certain that vulnerable refugee women, including Gender-Based Violence survivors and those at-risk, have strengthened access to protection services, capacities, and resources in the Republic of Moldova".
The UN Volunteer positions are part of the project "Promoting Gender-Responsive Refugee Responses at the Regional and Country Level", which is implemented by UN Women and funded by the United States Government. The project intends to address the gender-specific impacts of Ukraine's humanitarian and refugee crisis while ensuring that the most affected and at-risk women lead, participate and benefit from gender-responsive, localized and survivor-cantered protection and livelihood opportunities.