(Video) Varvara Duminică: "I am one of the only two Roma women elected as councilors"
Date:
The fifth story of the "You know you can" campaign is the story of Varvara Duminică, one of the first two Roma women to hold a leading position within the local administration. It took a big effort to become a local councilor and she is ready to do more for her home village Chetrosu, in the North of Moldova, to become a prosperous village. Varvara Duminica defied stereotypes and did not give up, even when she did not have the support she was expecting. She succeeded in becoming a councilor and her plans do not stop here.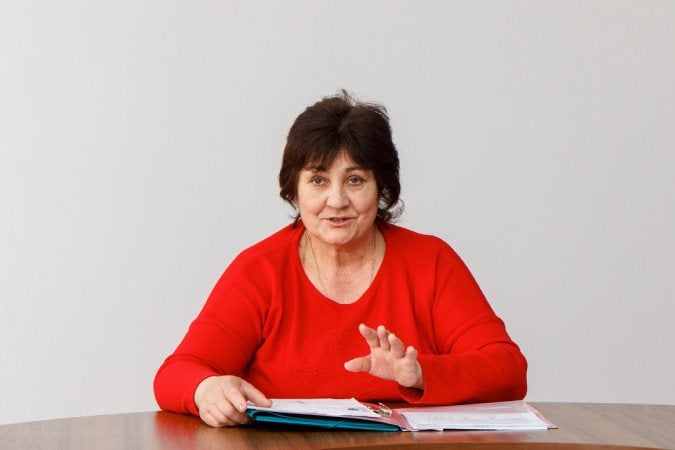 "I am one of the two Roma women who have succeeded in becoming local councilors at the previous elections. I have a university degree, from Alecu Russo University in Bălți in 1982. After graduation, I worked in Ialoveni for three years and then, in Drochia, as a kindergarten teacher, principal and methods specialist. Since 2004 I work with Roma people. My objective is to integrate Roma people in the society as much as possible.
I have always known that I can achieve a lot. This is why I decided to enter politics. The idea to propose my candidacy for councilor came from Letiția Marc, a Roma woman from Romania. She was invited by UN Women within a project they had at the time: "Women in politics". She had visited several localities in Moldova to convince us to propose our candidacy for local councilors. This is the reason why I decided to candidate and I became successful.
I want to tell you that it was not easy at all. In the beginning, I didn't know a lot of things and I didn't feel like I had the support of the other councilors. But because I am the person who wants to do something important, I insist on succeeding and, in the end, I was accepted and my voice was heard.
Currently, I am the President of the Committee at the Local Council specialized in youth problems. I am always visiting the school, the kindergarten, the local culture house and I am always focused on taking care of youth and children in the area. I pay special attention to minors in difficult situation or to vulnerable families.
I worked in social projects even before becoming councilor. But, since I was elected for this job, social work became even more meaningful for me. It gives me the opportunity to do more for my village, for children and young people, not only for Roma people, but for all, regardless of ethnicity.
I obtained funding we built a playground for children. Even though initial amount was small, I managed to raise five to six times more funds for this project. I am very pleased, as well as the villagers, that we finally have a playground for children.
One of my main goals is to promote Roma women to participate at the next elections, because currently, in our local council, there are only 3 women and 12 men. This is why I will offer my support for women to become local councilors and participate in decision-making.
I will candidate again in the future elections, but as an independent councilor this time, and I want to be more involved in the village activities, implement different projects, gather volunteers in order to make beautiful things for our village."
Key data
In 2015, for the first time since the independence of the Republic of Moldova, two Roma women were elected as local councilors. They were among 15 other Roma candidates, seven women and eight men, run as a candidate in the local elections of June 14, 2015. Before 2015, no other Roma woman had run at the local elections in the Republic of Moldova.
"You know you can" campaign is a dedication to the women and girls from Moldova who have made history and still continue doing so, becoming pioneers in fields traditionally dominated by men, like politics, science, sports, business, army, etc.