(Video) Catinca Mardarovici: "Gender equality means equal rights, opportunities and responsibilities for women and men"
Date:
Catinca Mardarovici succeeded in changing not only the perception of gender equality in Moldova, but she has also fought for a more correct legislation regarding women's rights, thus always being sensitive to injustice. Moreover, she is the first woman, since Moldova's independence, to establish an organization dedicated to promoting women in politics. See the seventh story of the "You know you can!" campaign.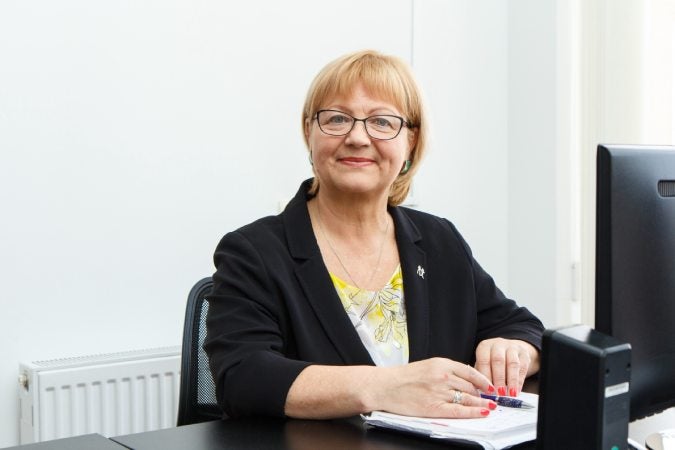 "My name is Catinca Mardarovici, I am an activist for women's rights and human rights in general. I started my activity in this field probably at the time of Perestroika, in 1986. In 1993 I was asked to join the feminists from the Democratic-Christian Women's league – the first organization for women, other than the Soviet women's organization. In 1993, together with Lida Istrati, I became the executive director of the Democratic-Christian Women's league for 8 years. During this period, the league was the first women's organization to be represented in the Parliament of the Republic of Moldova in 1994.
Together we managed to bring changes in the legislation. For the first time in history, we introduced the gender equality terminology in the Law regarding political parties. This was the beginning of all.
Back then, we perceived gender equality as something related to women's rights, we understood that something wasn't right regarding women's lives and their approach. During Soviet times, I personally encountered some difficult situations. Once, when my child was ill and I needed to be at work, I had to make an appointment at the district secretary in order to get approval for my husband to stay home with the child. And I needed to do all this because the law at that time allowed only women to care for children, and only women could take sick leaves to take care of children. But these things changed and I was part of these changes.
I studied mathematics and, my profession was called in the Soviet times `programming engineer`. I worked for a decade as a programming engineer at a military factory. The 10 following years I dedicated to political activity. Since 2001, I am dedicated to promoting women's and children's rights.
I brought the Jurgen Klinsmann's Agapedia foundation to the Republic of Moldova. In 2001-2002 I managed its first project – a care center for children under 3 years old. In that period the legislation regarding standards for these types of centers was practically missing. We had to open a center that offered this new way of child protection and we didn't have the necessary legal framework. However, as I like challenges, I accepted to get involved in this project. Now we have many different projects and interesting activities dedicated to children.
I believe that when I worked in the Parliament I did my best for the welfare of the citizens. Of course, our proposals weren't always easily accepted. For example, the reform in the pensions system wasn't easily accepted even by society, but it had to be done. I took these risks and I was always identified as that woman who raised the retiring age.
In the Republic of Moldova we have a problem with understanding gender equality. Gender equality doesn't mean rights for women only. Gender equality actually means equal rights, opportunities and responsibilities for women and men.
Women will still be the ones giving birth, but they want to share the care of the child with the partners, so that both of them can also pursue their careers.
After a visit in the USA, where I learned more about women's organizations in that country, I returned to Moldova and said to myself that Moldovan women should be involved in politics and decision-making. It was then when I contacted a women's group I knew and told them: "We need a club for promoting women in politics". As a mathematician, I thought of a mathematic formula which would express gender equality, and this is how the name was created – Women's Political Club50/50.
Our objective is to encourage and mobilize women to get involved in politics, and, for a decade already, we implement projects for promoting women, and I am glad to see changes in this field.
I plan to continue working for Agapedia foundation's projects, and I will always be an activist for women's rights."