Promoting gender-responsive refugee responses at the regional and country level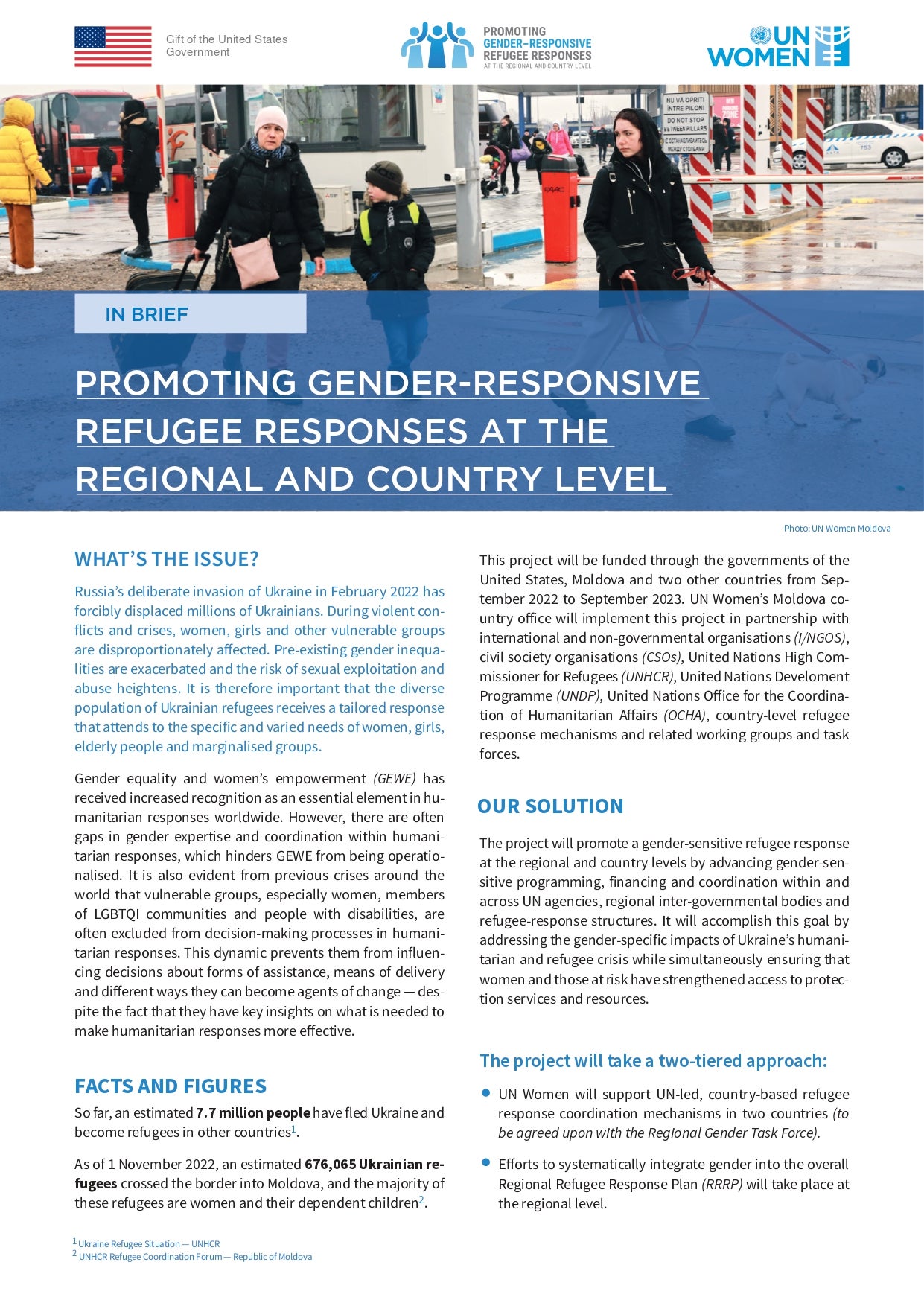 This project will be funded through the governments of the United States, Moldova and two other countries from September 2022 to September 2023. UN Women's Moldova country office will implement this project in partnership with international and non-governmental organisations (I/NGOS), civil society organisations (CSOs), United Nations High Commissioner for Refugees (UNHCR), United Nations Development Programme (UNDP), United Nations Office for the Coordination of Humanitarian Affairs (OCHA), country-level refugee response mechanisms and related working groups and task forces.
The project will promote a gender-sensitive refugee response at the regional and country levels by advancing gender-sensitive programming, financing and coordination within and across UN agencies, regional inter-governmental bodies and refugee-response structures. It will accomplish this goal by addressing the gender-specific impacts of Ukraine's humanitarian and refugee crisis while simultaneously ensuring that women and those at risk have strengthened access to protection services and resources.
View online/download
Bibliographic information
UN Women office publishing: Moldova Country Office