UN Women Moldova, with financial support from Sweden, donates 60 wheelchairs and 40 walkers to the General Inspectorate of Border Police of MIA
Date:
The General Inspectorate of Border Police of MIA (Ministry of Internal Affairs) received a donation of 60 wheelchairs and 40 walkers for people with reduced mobility or elderly people. The mobility equipment was donated by UN Women Moldova with financial support from Sweden.
UN Women undertook a series of monitoring and assessment visits to border crossing points. One of the biggest issues reported was the unavailability or the insufficiency of wheelchairs and walkers for people with reduced mobility or elderly people who cross the border on foot. Thus, UN Women, with financial support from Sweden, intervened with necessary support to cover this need.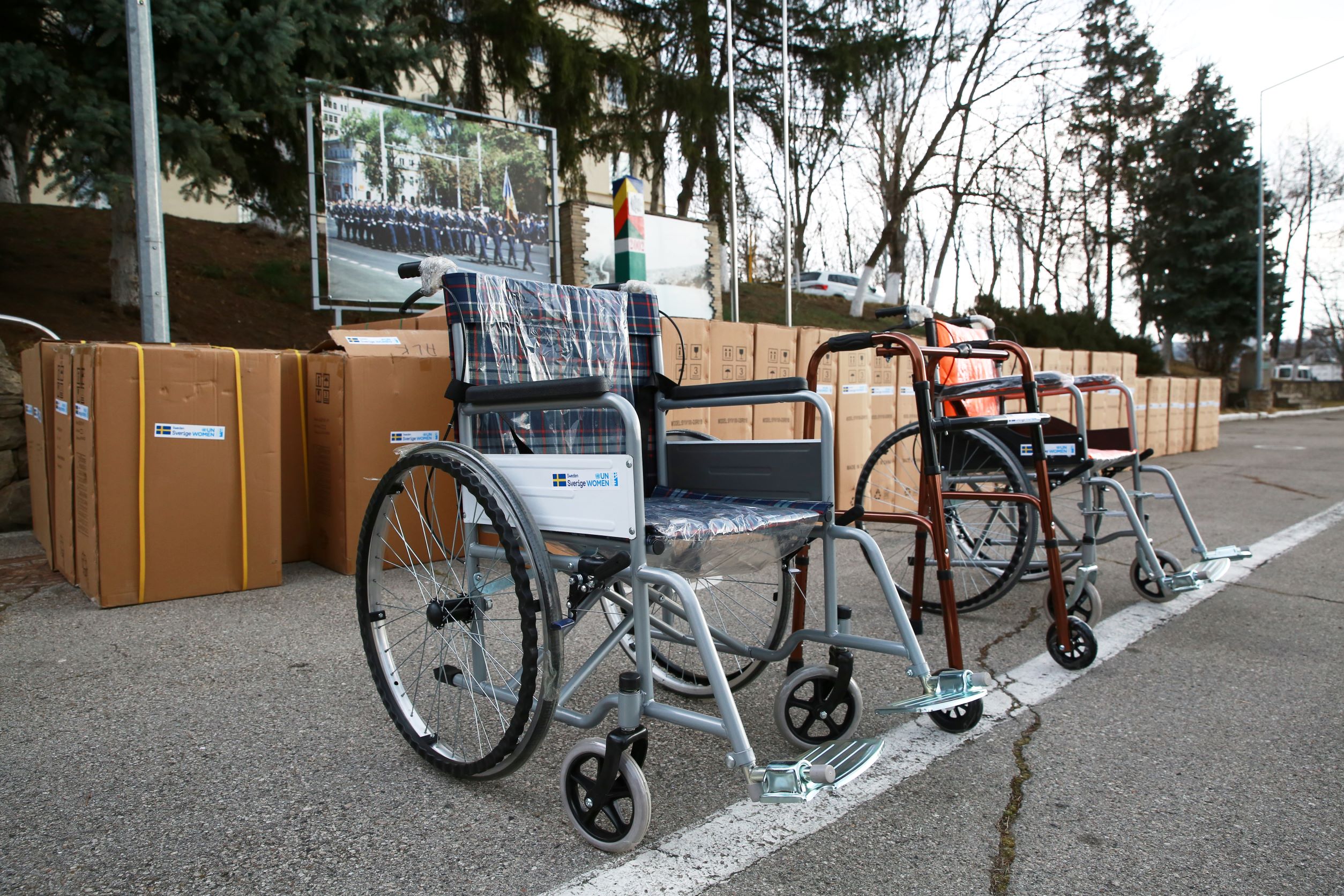 Subsequently, after the crisis will be overcome, these wheelchairs and walkers may be transmitted to the Ministry of Health for further use, in medical institutions to support this category of people.
"An efficient migration flow management requires good conditions at border crossing points for all refugees. Thus, today's donation is aiming at fulfilling those needs, identified during this period, when many of citizens who cross the border have mobility difficulties. We are talking not only about people with disabilities, but also about elderly people. I am glad our partnership has good results, and you are by our side in our missions. I assure you that in the next days, the wheelchairs and walkers will reach the busiest border crossing points, especially those at the borders with Ukraine." the chief of Border Police, Rosian Vasiloi, mentioned.
"During last weeks, I saw a lot of rapid engagement and dedication in all public institutions, civil society and the entire community. The collaborators of Border Police know very well the needs of people who cross the borders. Being in the first line, they meet refugees from Ukraine, offering initial support. By providing this equipment, Sweden and UN Women Moldova are aiming at contributing to facilitating border crossing for people with reduced mobility, as well as ensuring a more efficient management of existing migration flow." Her Excellency, Katarina Fried, the Ambassador of Sweden in Chisinau, declared.
"Ensuring an efficient and fair humanitarian response for refugees may be achieved only via an understanding and analysis of needs and constraints related to gender and age. Also, there is a need to analyze the risks refugees face, women representing 80% out of the total number of adult refugees (18+), inclusively because of existing gender norms, stereotypes and inequalities. For these reasons, integrating gender perspective, as well as age dimensions and diversity in humanitarian response intersectoral efforts to the crisis is essential to make sure that women, girls, boys and men – especially most vulnerable and marginalised – have a fair access and benefit from help, services and information." Dominika Stojanoska, UN Women Moldova country representative, mentioned.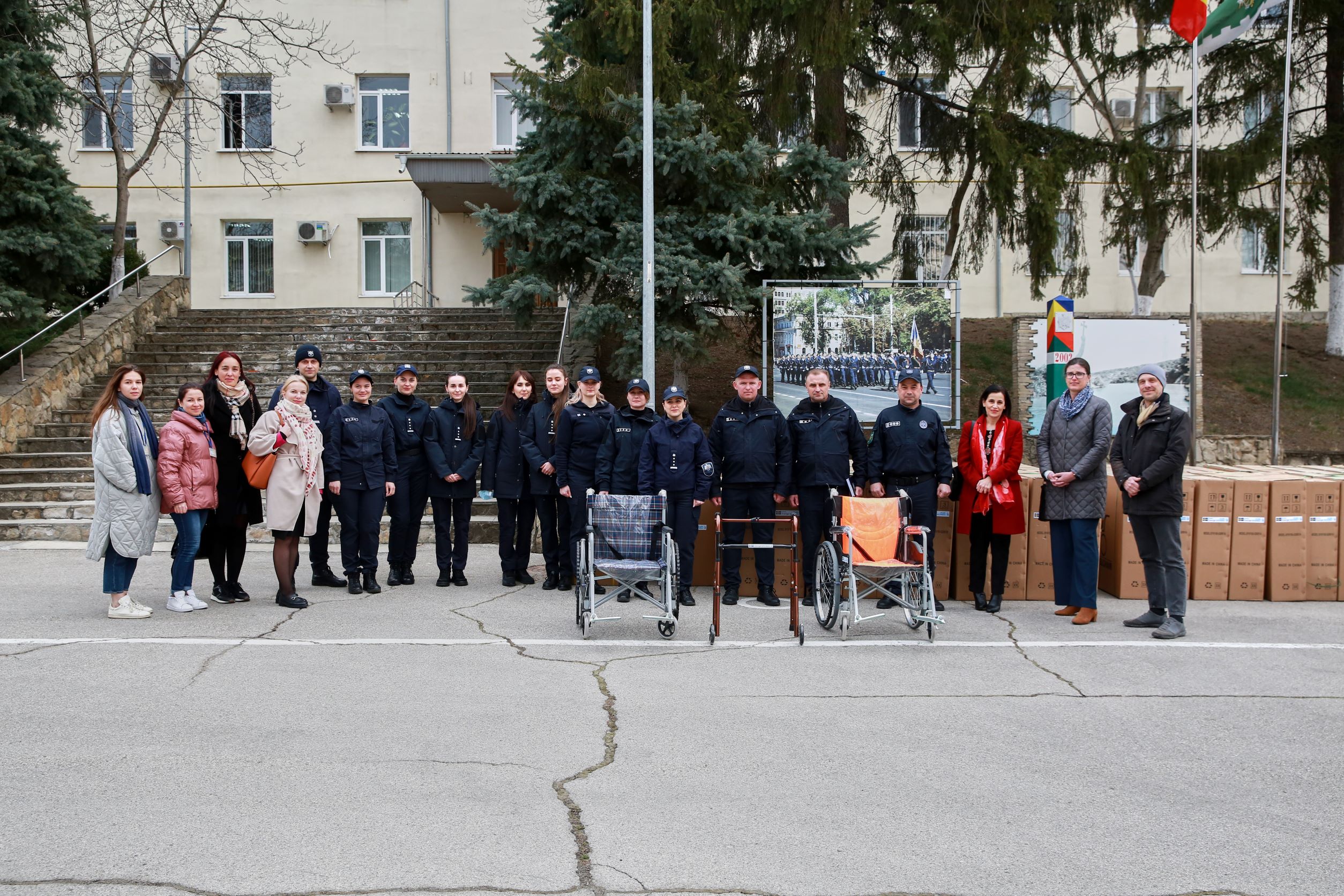 UN Women collaborated with Border Police and Ministry of Internal Affairs in collecting data for compiling the first demographical profile of refugees from Ukraine and the fact sheet presenting statistical data on gender dimension of the humanitarian crisis, available here.