From where I stand: "The war in Ukraine has taught us to be kinder and more considerate to those around us".
Date:
Maria Vacarciuc from Glinjeni village, in the Fălești, is the director of the Multifunctional Center for Social Assistance "Nufărul alb" and the founder of the "Sat modern" Association. With the support of UN Women and Gender Centru, as well as financial support of the Women's Peace and Humanitarian Fund, Maria has carried out a series of activities for the integration of refugees into society.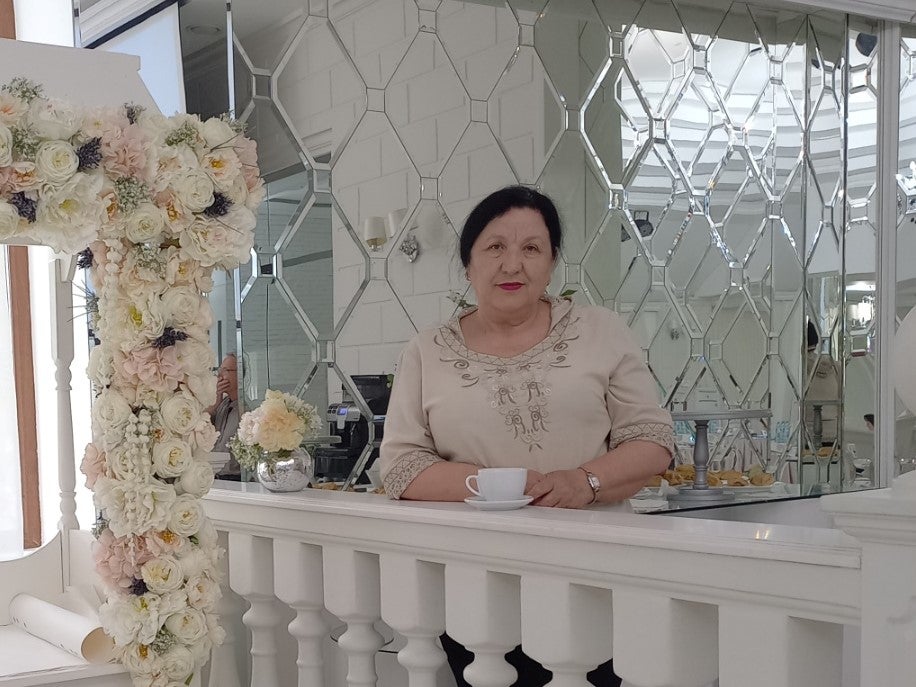 "The first time I got involved in the refugee response was I organized a shelter for refugees where we hosted 15 people within the Multifunctional Center for Social Assistance. As the director of the center, but also as a person, I could not be indifferent to the condition of the refugees hosted with us. Then the whole community from our locality and the neighboring localities was very involved. We had a lot of discussions with the women and girls hosted with us. We found out what they went through before they had gotten to us. This has led to us creating, through the city hall, a crisis cell for refugees. We wanted to do something more and we applied for the mini grant through which we were later able to carry out more activities.
During the first activity we got acquainted with refugee women and girls and found out what their needs were. We then held a legal awareness session so that refugees would know where they could turn to get the necessary assistance. We also organized a dough shaping workshop, where we exchanged culinary traditions. When the weather conditions allow, we want to plant roses together with the refugees.
When we started hosting the first refugees, we felt as if they were our sisters, that they definitely needed to be helped and supported. We got very attached to all the people we hosted. We felt their gratitude. When they left, we had tears in our eyes. Only three refugees still stay in our village, and there are 18 people in the neighboring village. We involve them in our activities. We, the members of the crisis cell and the association, want to write other projects in order to have the opportunity to support refugees. The war in Ukraine has taught us to be kinder and more considerate to those around us. When we see that our neighbors are suffering, we must unite, be by their side. These people don't just need a roof over their heads, it's very important to give them warmth and spiritual support."
---
Maria is one of the 10 women who have benefited from mini grants from Gender Centru, with the support of UN Women and the financial support of Women's Peace and Humanitarian Fund. The aim of Maria's project is to integrate refugees from Ukraine into Moldovan society and provide them with a better life. Maria's example shows the importance of involving refugees and local communities in joint activities in order to achieve Sustainable Development Goal 16, which aims to build peaceful and inclusive societies.