A mural dedicated to gender equality has been inaugurated in Chisinau
UN Women Moldova has inaugurated a mural dedicated to gender equality in Chisinau. The event took place on July 15th, at the Technical University of Moldova (TUM). Entitled "The time for equality is now", the mural illustrates a world in which gender equality has been achieved, where everyone can obtain all they wish for, regardless of gender, ethnicity or sexual orientation. The mural focuses on using art as a catalyst for promoting gender equality, in the context of the Generation Equality Forum which took place in Paris, at the end of June.
Date: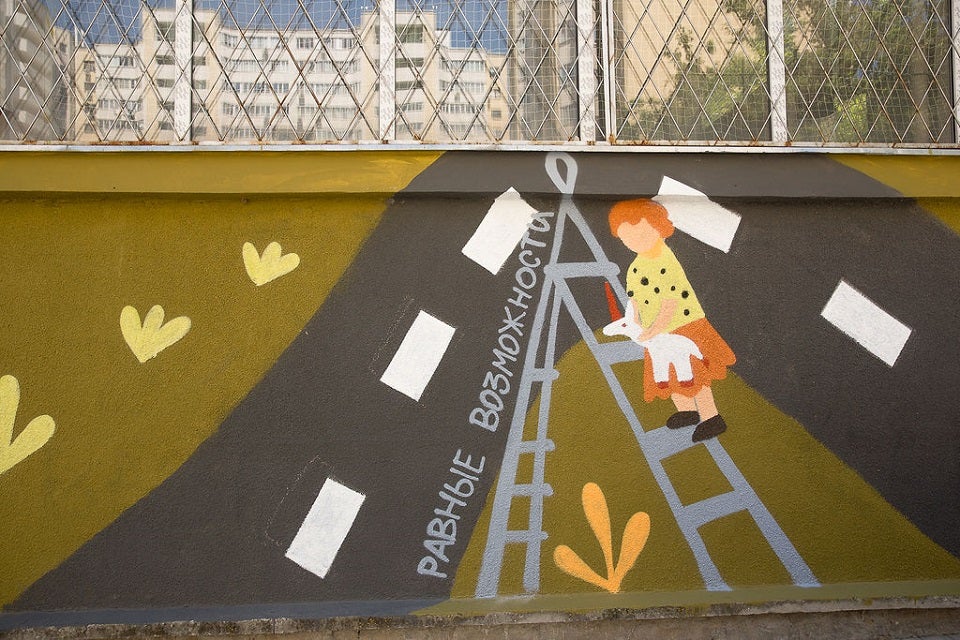 "Nowadays, gender equality issue is a current and an important one, especially in the context of technical education where still persists the stereotype that girls should go to faculties considered as feminine, such as food technology faculty, whereas boys should go to the faculty of automotive industry. It is a wrong perception, and our aim is to combat this stereotype, as there are no borders between genders.", Viorel Bostan, the TUM Rector, mentioned.
Her Excellency, Anna Lyberg, the Ambassador of Sweden in Moldova, present at the event, declared "Today's inauguration is a visual expression of the dialogue about gender equality. More and more countries recognise the power of art and culture in promoting human rights. Art can contribute to awareness raising but also to catalyzing collective actions to reach these game-changing results we need in gender equality."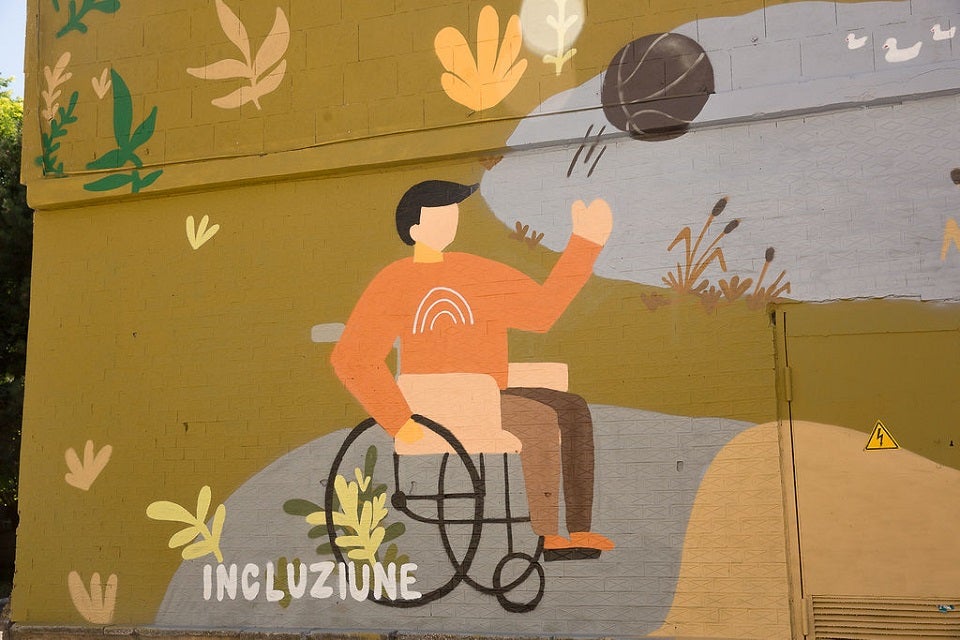 "As a French Ambassadpor, I am honoured and particularly happy to advocate for gender equality and fight violence against women and girls. I am also proud to say that, together with UN Women, thanks to the Generation Equality Forum which took place in Paris and its innovative approach, we managed to create an action space with ambitious targets and concrete results" his Excellency, Pascal Le Deunff, the Ambassador of Franxce in Moldova, mentioned.
Dominika Stojanoska, UN Women Country Representative, declared "This mural will remind us continuosly about what we need to do to achieve gender equality. We need to continue the dialogue with youth to combat gender stereotypes but also to encourage them to be bold and to be active, to demand concrete changes, so that they could motivate, empower and inspire others".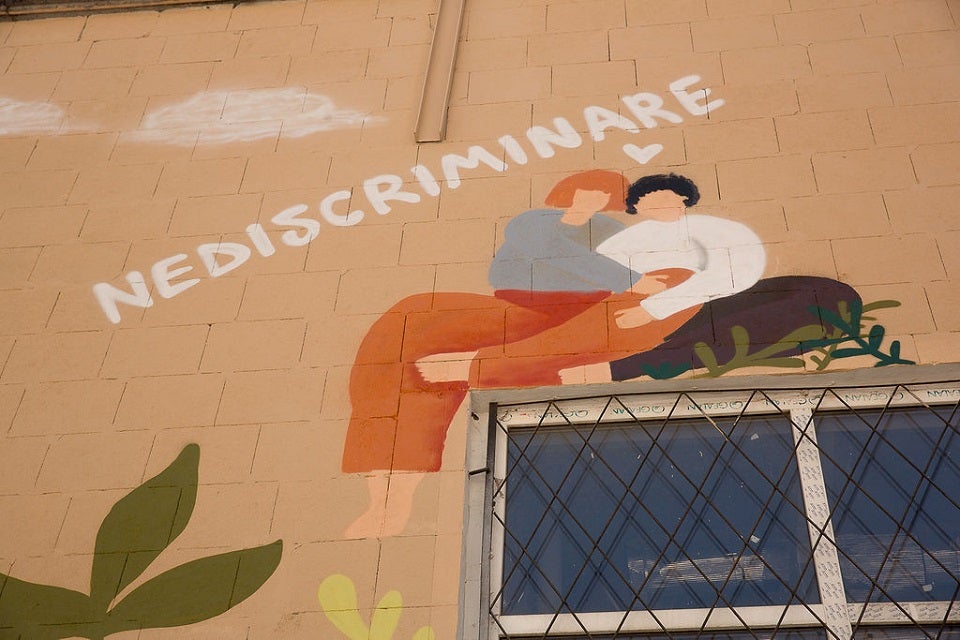 "The mural is a very good method to talk to society. Hundreds of people will see it daily. They will be aware of existing inequalities and reflect on the necessity of gender equality. By drawing the murals, we show that everyone can make changes, contributing to the acceleration of gender equality achievement" Inna Jeleascova, the artist known as iZZY iZVNE, said.
This is the second mural launched by UN Women Moldova. The first one has been inaugurated in December 2020 and was dedicated to solidarity in combating violence against women. The mural is part of the Generation Equality campaign launched by UN Women. This campaign demands equal salaries, equal sharing of household chores, elimination of sexual harassment and all forms of discrimination against women and girls, their equal participation in political life and decision-making process in all aspects of life.
This mural has been created by Anastasiia Provozin, a young feminist artist, in collaboration with "Urban Spirit Family" team, managed by Inna Jeleascova, the artist known as iZZY iZVNE, together with White Tigers Crew team.
The initiative to launch the mural belongs to UN Women Moldova and it was implemented with the financial support of Sweden, in collaboration with the Technical University of Moldova and the support  of the French Embassy in the Republic of Moldova.