Political Clubs of Women 50/50: "Women from Moldova can and must take power"
After almost three years of activity, more than 100 women, members of the seven political clubs from all over the country - Briceni, Cahul, Cimislia, Orhei, Soroca, Straseni, Teleneşti - drew a line and reviewed the main achievements of the clubs.
Date: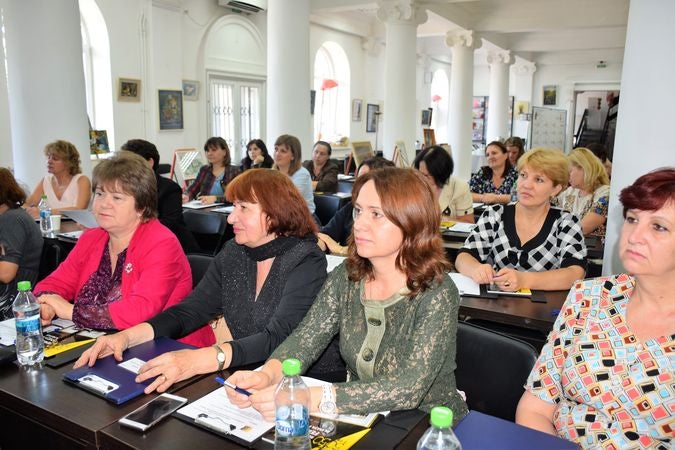 Women's Political Clubs 50/50 (WPC) are not affiliated politically and aim at promoting gender equality in the Republic of Moldova by encouraging the participation of women in the decision-making, political, and public life. Their work in the past three years has been supported by the UN Programme "Women in Politics".
"During electoral campaigns, we do not support any political party. We support women, regardless of the political affiliation, to show the parties and the electoral councils that we can act together for certain causes. We, at the Club follow the slogan - "No one is born politician, but if you want, then you can become, and a good one." And that's because, although we are in 2017 and new leaders come, they come, unfortunately, with the same stereotypes," pointed out Catinca Mardarovici, director of Women's Political Clubs 50/50.
Women from the political clubs, who come from different professional backgrounds, have identified solutions to a range of issues faced by women in rural areas: domestic violence, child abandonment, women's health in rural communities, such as early detection of cancer, unemployment and its consequences, migration, and others.
"The Women's Political Clubs activity in Telenesti gives me the hope that we will succeed in fighting the desperation that it is across Moldova, where women no longer believe in positive changes. Women can and must take power. More than half of Moldova's population is formed of competent and responsible women. But today, only one in two women is officially employed, women have the lowest salaries and have lower pensions in comparison with men," said Eugenia Rosca, leader of WPC from Teleneşti and local councilor in Ineşti village.
Another goal of the clubs is to promote the gender dimension in the local communities. In this respect, the members of the political clubs have sensitized the local public administrations (LPAs) on topics such as gender sensitive budget, gender audit in LPA, and others.
The seven local Political Clubs of Women 50/50 were established and supported by "Women in Politics" UN Programme, which implemented by United Nations Entity for Gender Equality and the Empowerment of Women (UN Women) and United Nations Development Programme (UNDP), in partnership with East Europe Foundation and "Partnership for Development" Center, financially supported by the Government of Sweden.