Media Institutions Gender Self-Assessment Report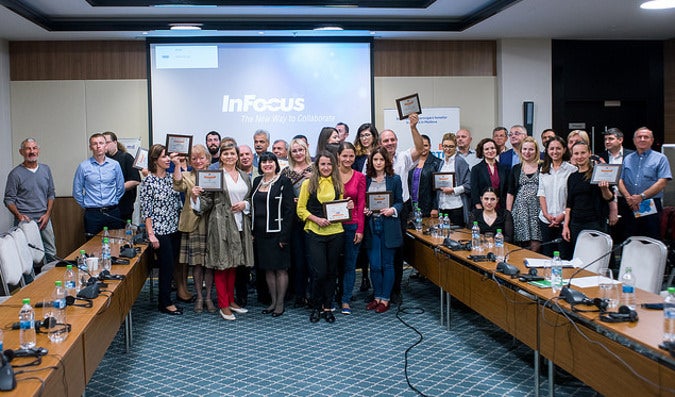 During the period 5 June 2015 – 5 October 2016, the Association of Independent Press (API) has implemented Mass-media institutions support program in ensuring gender equality within the framework of UN Program "Women in Politics", implemented by the United Nations Entity for Gender Equality and the Empowerment of Women (UN Women), and the United Nations Development Programme (UNDP), in partnership with East Europe Foundation and "Partnership for Development" Centre, financed by the Government of Sweden.
Within the framework of Mass-media institutions support program in ensuring gender equality, API launched an open contest for all mass-media institutions in Republic of Moldova. As a result of specialized training sessions carried out during August – September 2015, thirty mass-media institutions were selected as program beneficiaries, including 10 television channels and radio stations: Radio Chişinău, Radio Moldova, SorTV (Soroca), Radio Orhei, Media TV (Cimişlia), Noua Televiziune de Sud (Taraclia), Drochia TV, TV 7, TV Moldova 1, PRO TV Chișinău; 10 newspapers and press agencies: "Jurnal de Chişinău", "Natura", "Vocea Poporului", "Cuvântul" (Rezina), "Gazeta de Sud" (Cimișlia), "Glia Drochiană" (Drochia), "Observatorul de Nord" (Soroca), "Unghiul" (Ungheni), "SP" (Bălți), news agency IPN; 10 information websites/portals: www.Unimedia.info, www.Diez.md, www.Realitatea.md, www.Everydayjournalism.md, www.Gagauzinfo.md, www.Ialovenionline.md, www.Rasputin.md, www.Stirilocale.md, www.Trm.md, www.Ziuadeazi.md.
During 10 September 2015 – 10 April 2016, the thirty beneficiary media institutions performed the self-assessment of their editorial product in terms of gender equality, and based on the methodology prepared by API.
View online/download
Bibliographic information