Promoting social cohesion between Ukrainian women refugees and Moldovan communities
Date:
Women from Boscana commune, together with women refugees from Ukraine, have organised a cultural activity to get to know each other better and exchange traditions and customs, at the initiative of the Congress of Local Authorities from Moldova (CALM), with support from UN Women and financial contribution from Sweden. It was the first time when women refugees accommodated in the commune managed to meet one another, share information, concerns and contacts. Boscana inhabitants also had the opportunity to become acquainted with women refugees who have been living in their commune for over two months. During the event, women refugees discovered local traditions, but also cooked together Easter food, the famous cookies (prăjiței) from Boscana and wonderful Ukrainian pies.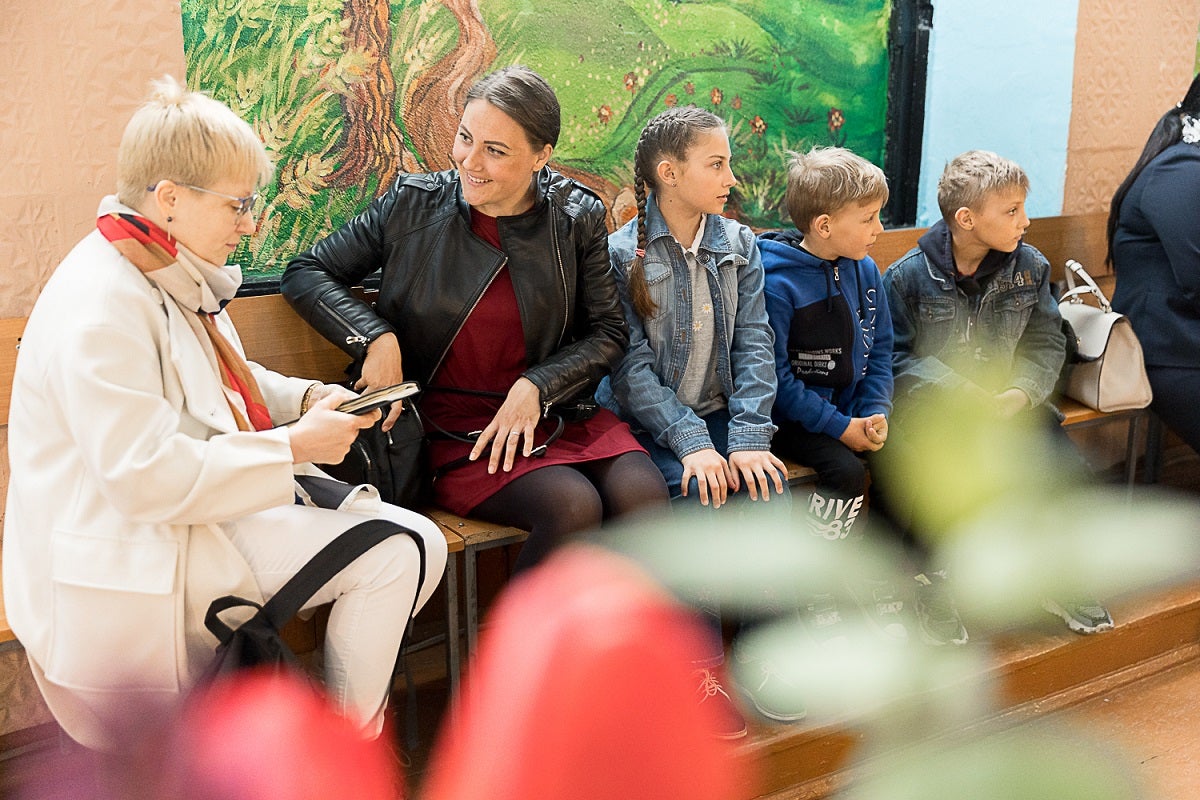 Tatiana Onishciuc, 29, came to Moldova with her three children, shortly after the start of the war in her country. She came to her husband's home commune, Boscana, together with other refugees, who were accommodated by the hospitable local people. In total, 86 people from Ukraine found a safe place in Boscana since the beginning of the war. Boscana, Criuleni district, is about 20 km away from Chisinau, the capital of Moldova, with currently 3500 inhabitants. 
"We came here when bombings started. I left my home and my job behind. My children miss their friends who are still in Ukraine. Our situation would be much more difficult if local people didn't express so much kindness. The mayor of Boscana, our neighbours and the church have been helping us a lot", Tatiana says.  
Tatiana told that she cooked Ukrainian pies in an oven brought by the mayor. "I am a baker, and I would love to find a job in this field here. I had been working for a local company for a while but my working schedule wasn't compatible with my children school activities, and I had to resign. My three children attend on-line classes, and they need my full supervision". She decided not to enroll her children in a local school in the hope to return home before the new school year starts. "So far, I have only met the mayor of the commune and a neighbour. Thus, this event offered me the opportunity to meet other women with amazing life stories and build new friendships", Tatiana mentioned. 
"She is a good and diligent person, who is always ready to support. When I proposed to organise an event on Moldovan and Ukrainian traditions, Tatiana immediately got involved", the mayor of Boscana commune, Svetlana Racu, mentions.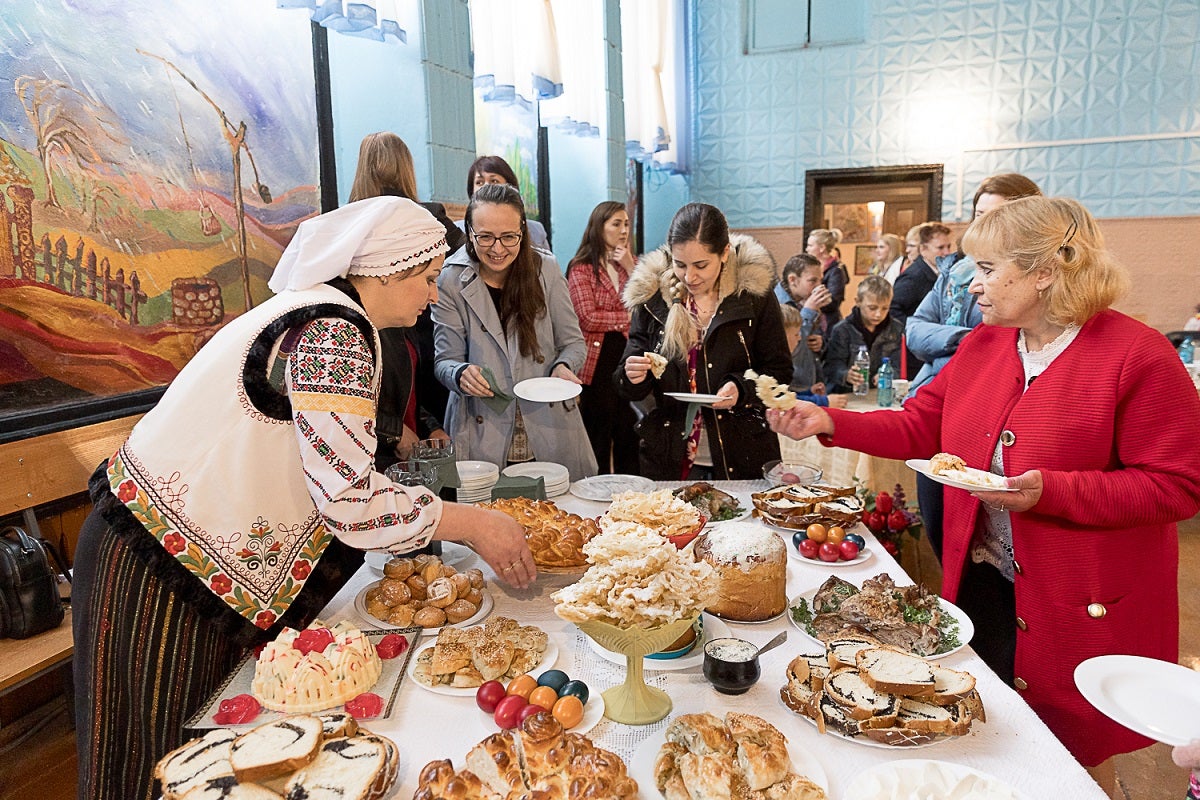 Svetlana is an inhabitant from Boscana who has been providing shelter to six refugees for already two months. "I have five children, and we own one more house in our commune. When the war started, I went to the mayor's office to say that I would be ready to host refugees. At first, a grandmother, a mother and a daughter came, and then they asked whether they could invite their relatives. I agreed, and the grandmother's twin sister came, together with her daughter and granddaughter. Together, we celebrated Easter and prayed for peace".  
"We came from Odessa. We are in Moldova for the first time and I am deeply touched by such a warm welcome. I am happy to have the opportunity to get to know people from here and local traditions, as well as to meet other women refugees who temporarly live in Boscana. Although, everyone is helping and supporting us, me and my family still dream about the moment when we will get back home", Nina Savciuc, one of the refugees accommodated in Svetlana's house, says. 
"Women and men are affected by war in different ways, and distinct needs should be taken into account when planning emergency humanitarian response. The vast majority of refugees from neighbouring Ukraine are women, children and elderly people, and they need social integration and support to cope with the tragic experiences they faced. At this point, UN Women's priority is to support partners and civil society in offering immediate assistance to refugees from Ukraine, including through social and economic cohesion." - Emilia Rusu, UN Women Moldova programme officer. 
The Boscana commune, which is led by a woman mayor and has a majority of women in the Local Council, offered shelters and food from the very first days of the war. Through individual efforts and community mobilisation, this event showed friendship and humanitythrough an exchange of cultural values, empathy and good cooperation.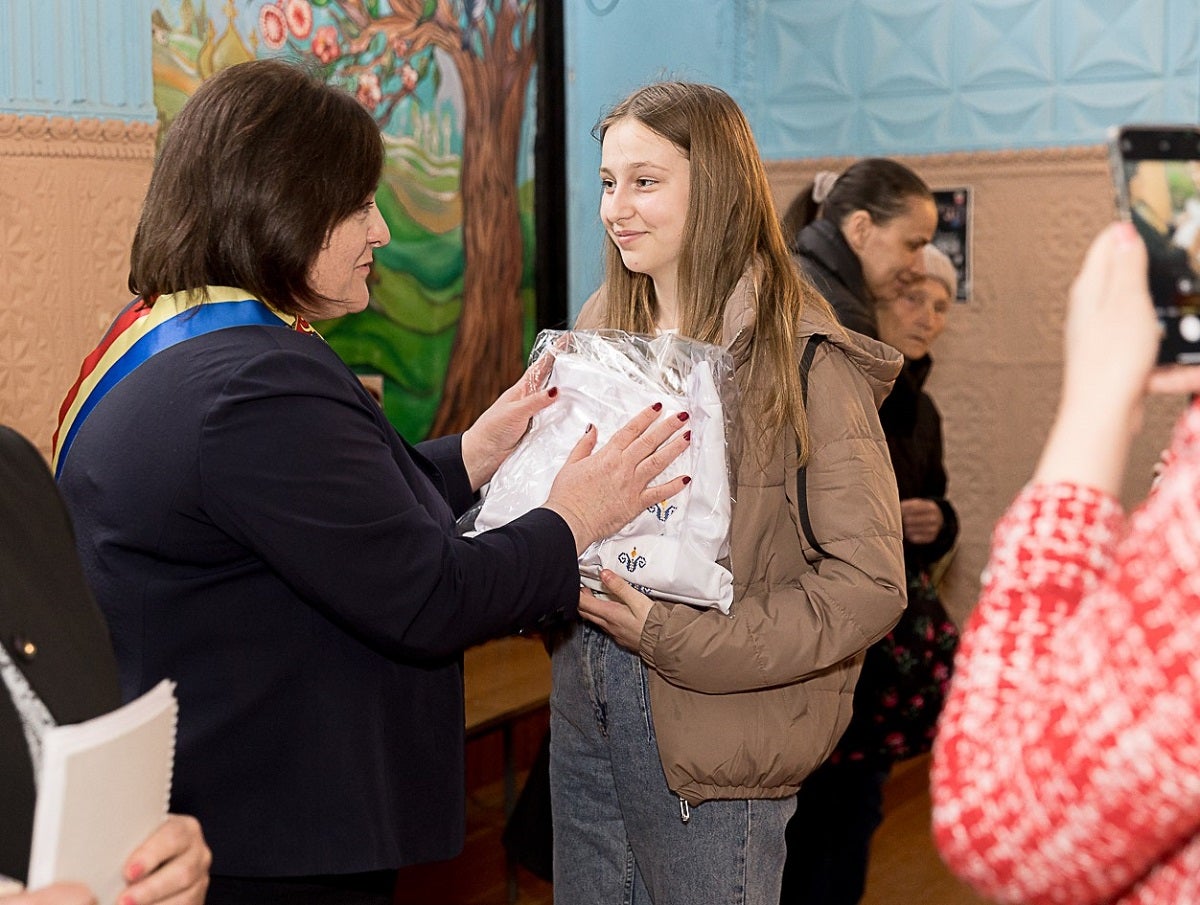 With support from UN Women, in partnership with CALM, together with other 19 localities from Moldova, the Boscana commune has adopted a gender-sensitive development strategy for 2021-2028 and a gender responsive local budget. In 2022, the commune will begin the implementation of a gender sensitive local community initiative. Soon, two bus stations necessary for local people will be installed and adapted to the needs of everyone living in the community, including elderly people and persons with special needs, offering a safe and accessible public service. 
CALM and its Women Mayors' Network are receiving comprehensive capacity support in the framework of a partnership with UN Women and Sweden funding, aimed to advance gender responsive governance in Moldova. Thus, 199 women mayors, members of the network, benefit from expertise, trainings and technical assistance in gender mainstreaming, including in the context of refugee crisis. 
"At the very start of the crisis, the first to help refugees were citizens, together with local public authorities, who had to rapidly manage a new, totally unknown crisis. Although, nobody faced such a crisis before, including at central level, by joined efforts, with support from donors and local development partners, at the local level, solutions have been promptly found. Thus, humanitarian assistance to refugees, adapted to their specific needs, has been offered", Irina Luncasu, CALM project coordinator, mentioned.  
Also, the recently created CALM Response and Coordination Unit, meant to help the local public authorities manage the refugee crisis and access humanitarian assistance, will ensure an efficient communication and collaboration process between LPA and CPA (central public authorities), thanks to the technical equipment purchased by UN Women within this partnership.