Moldova's 16 Days of Activism campaign launch event focuses on inter-sectoral efforts to end violence against women and girls
Date:
To mark the launch of 16 Days of Activism Against Gender-Based Violence, UN Women Moldova held a roundtable on promoting inter-sectoral cooperation in cases of domestic violence on 25 November, the International Day for the Elimination of Violence against Women and Girls.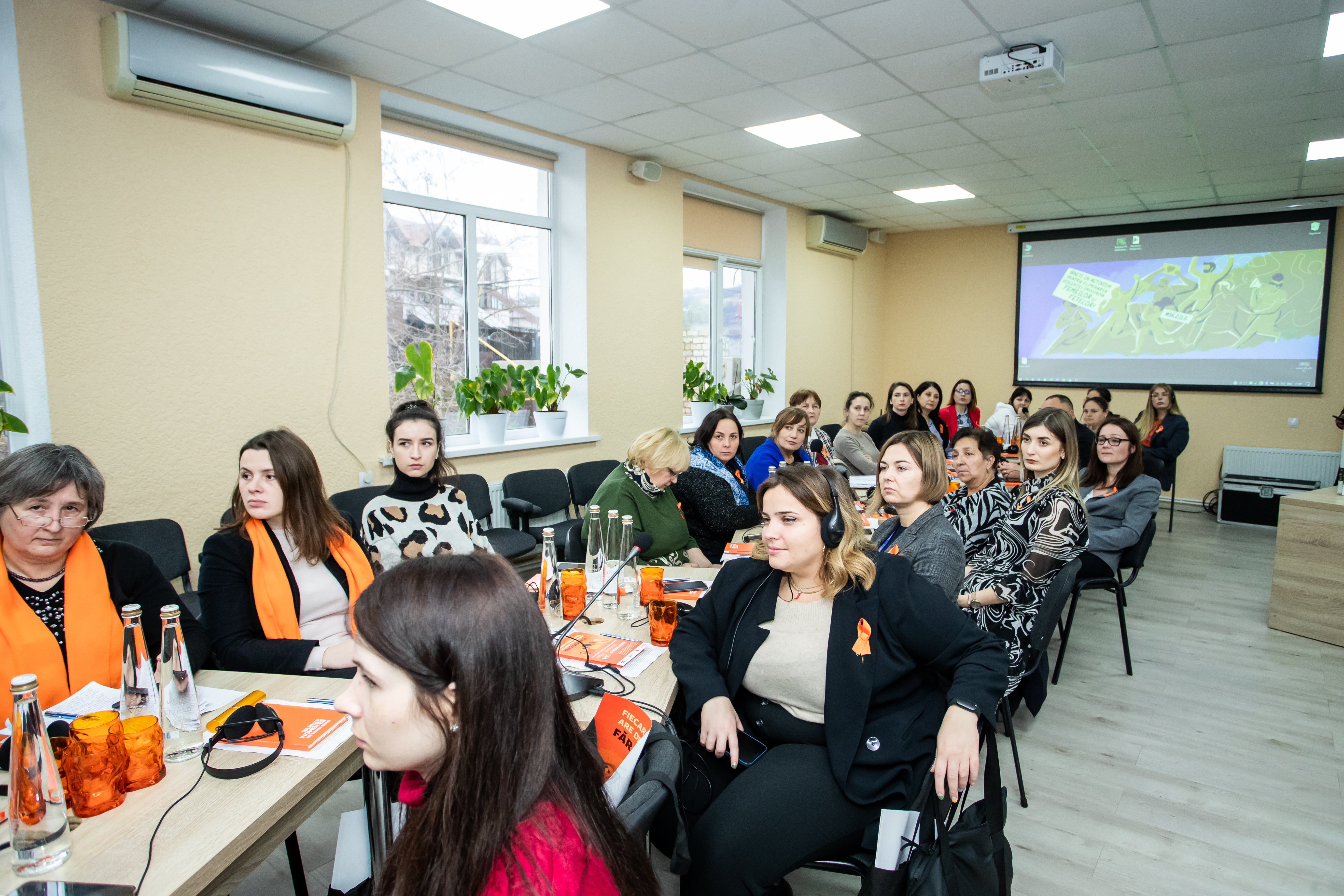 The roundtable's participants discussed many challenges, including the need to prevent violence, address its root causes and prioritise survivor-centred approaches; create integrated, specialised services; reduce stigma and harmful social norms that prevent victims from reporting cases; minimise the workload of social workers and police officers; increase access to justice and trainings for lawyers who work with victims; and foster efforts to help women break the cycle of violence and not to return to their abusers.
Many solutions were also proposed, such as the need to localise actions and interventions; empower survivors throughout their placement process in shelters and afterwards; foster more effective communication and coordination between all stakeholders involved; build complex prevention measures, including within the education system; and create a sustainable social economy.
The Deputy Mayor of Căușeni, Victor Caraman, recognised that domestic violence remains a severe problem in the Republic of Moldova and said that Căușeni's local public authorities will do their best to implement measures aimed at combatting and preventing violence.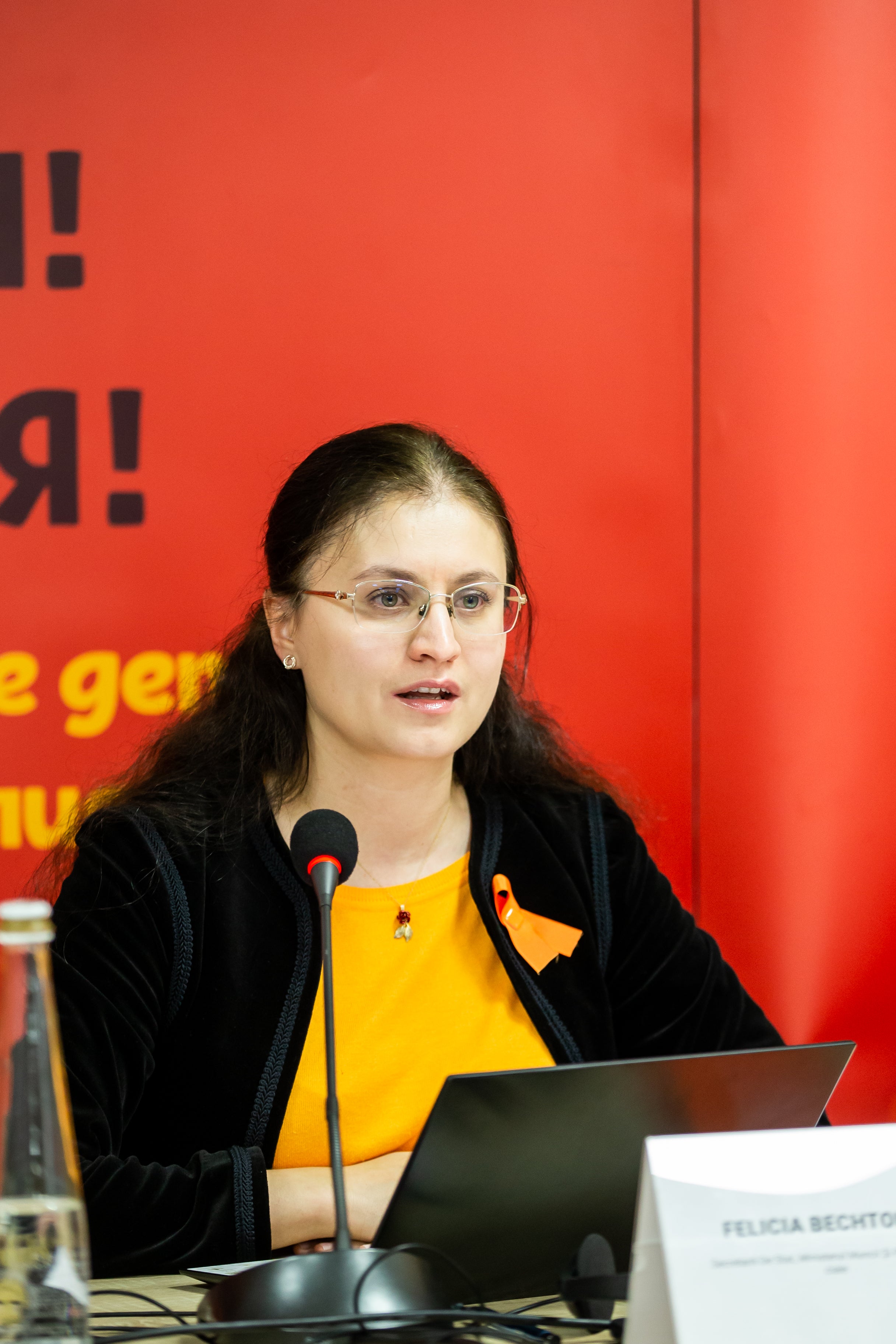 Felicia Bechtoldt, State Secretary of the Ministry of Labour and Social Protection, said that violence against women and girls cannot be tolerated: "We are responsible for making this phenomenon disappear from our homes and society." She explained that the Ministry of Labour and Social Protection consider it important for all actors involved in GBV prevention/response to combine their efforts in raising awareness on the harmful consequences of GBV and supporting victims in reporting cases to specialised services. "This year, we approved the creation of an inter-sectoral response mechanism for violence against girls and women in collaboration with civil society, the Parliament and local public administrations," she said, explaining that ministry is also developing a roadmap on implementing the Istanbul Convention. "There is still a lot of work to be done, but I want to say that together we can change destinies and we must be united".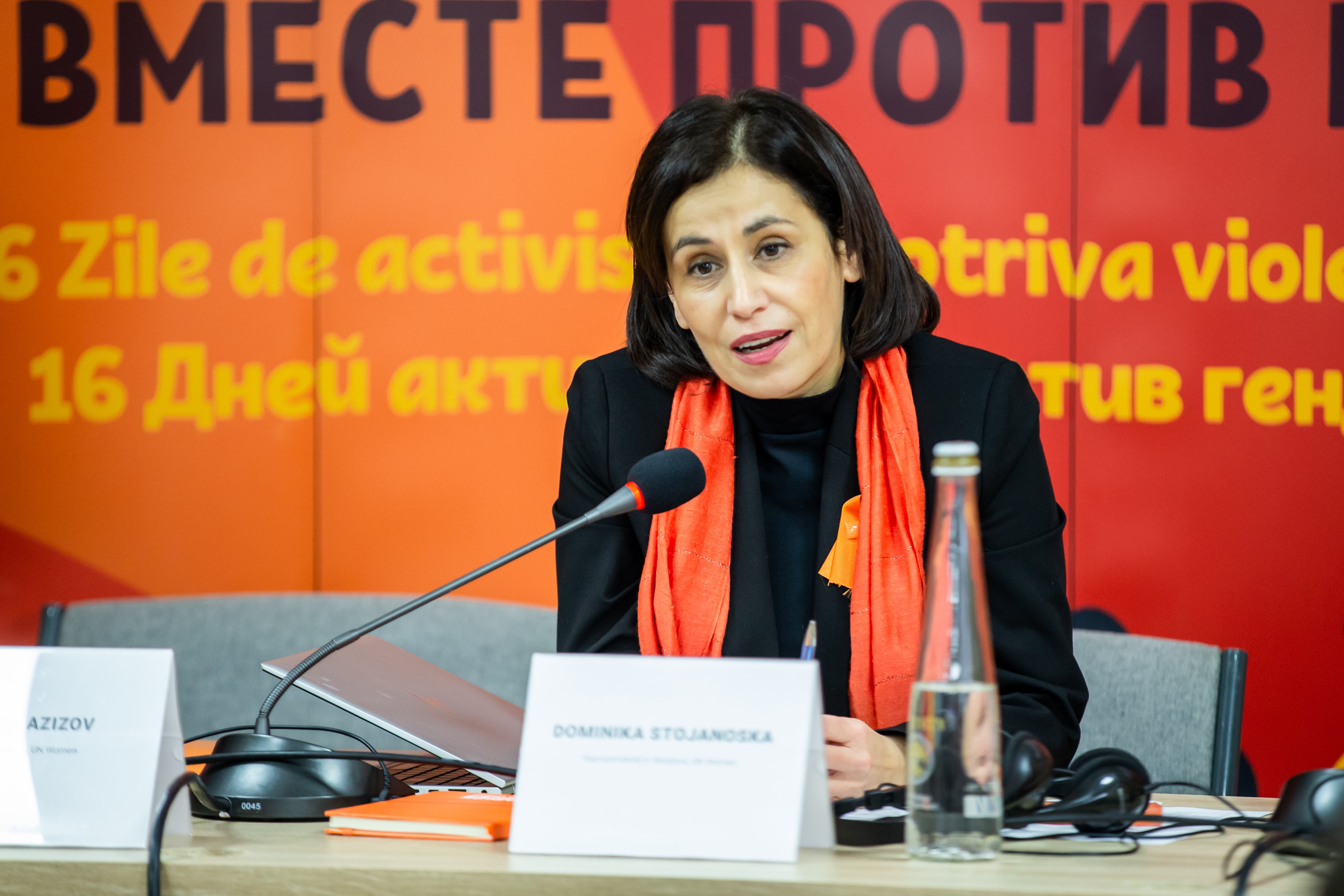 Dominika Stojanoska, UN Women Moldova's Country Representative, said: "I am glad that this year we are launching the campaign in a city other than Chișinău, because the objective of this campaign is to recognise the work and dedication of those who provide specialised services to victims of violence. But we need to recognise that these people need support as well." She stressed the symbolic value of the campaign's focus on '16 Days of Activism' but emphasised the need to prevent GBV every day of every year, especially in light of recent data that suggests 45,000 girls and women were killed in 2021, for the simple reason that they were born girls. "Now, we need to combat the phenomenon of gender-based violence more than ever. It is very important to understand that this phenomenon can be prevented," she said. "It requires political will, coordination and funding. We will join efforts to eliminate gender-based violence, and the international community will help the Republic of Moldova in this regard".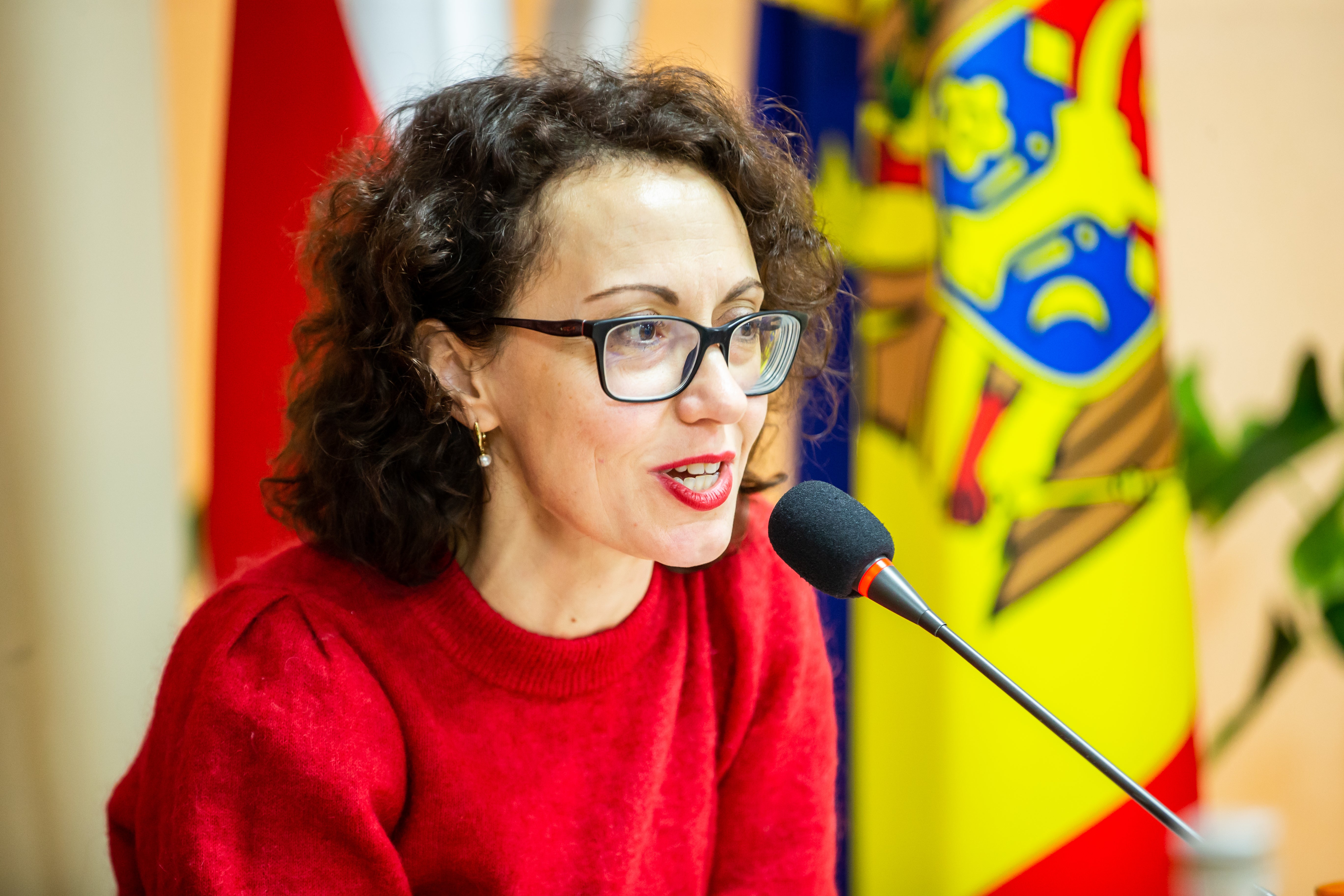 Veronica Teleucă, a Project Coordinator for the National Coalition Life Without Violence, said that the Republic of Moldova must invest in more services for women and girls, not only in terms of emergency services but also in helping them obtain careers so that they can become as independent as possible. She also stressed the importance of providing boys and girls with equal educations, since they are often assigned certain gender roles beginning in early childhood. "It is very important to work on these issues, because we want to have happy people in our communities. We want to have girls who go to school, choose a career, travel and are free," she said. "We do not want women to be afraid to return home. Things can be changed, and we are the ones who have to make a change, because it's about our girls and women and it's about our country".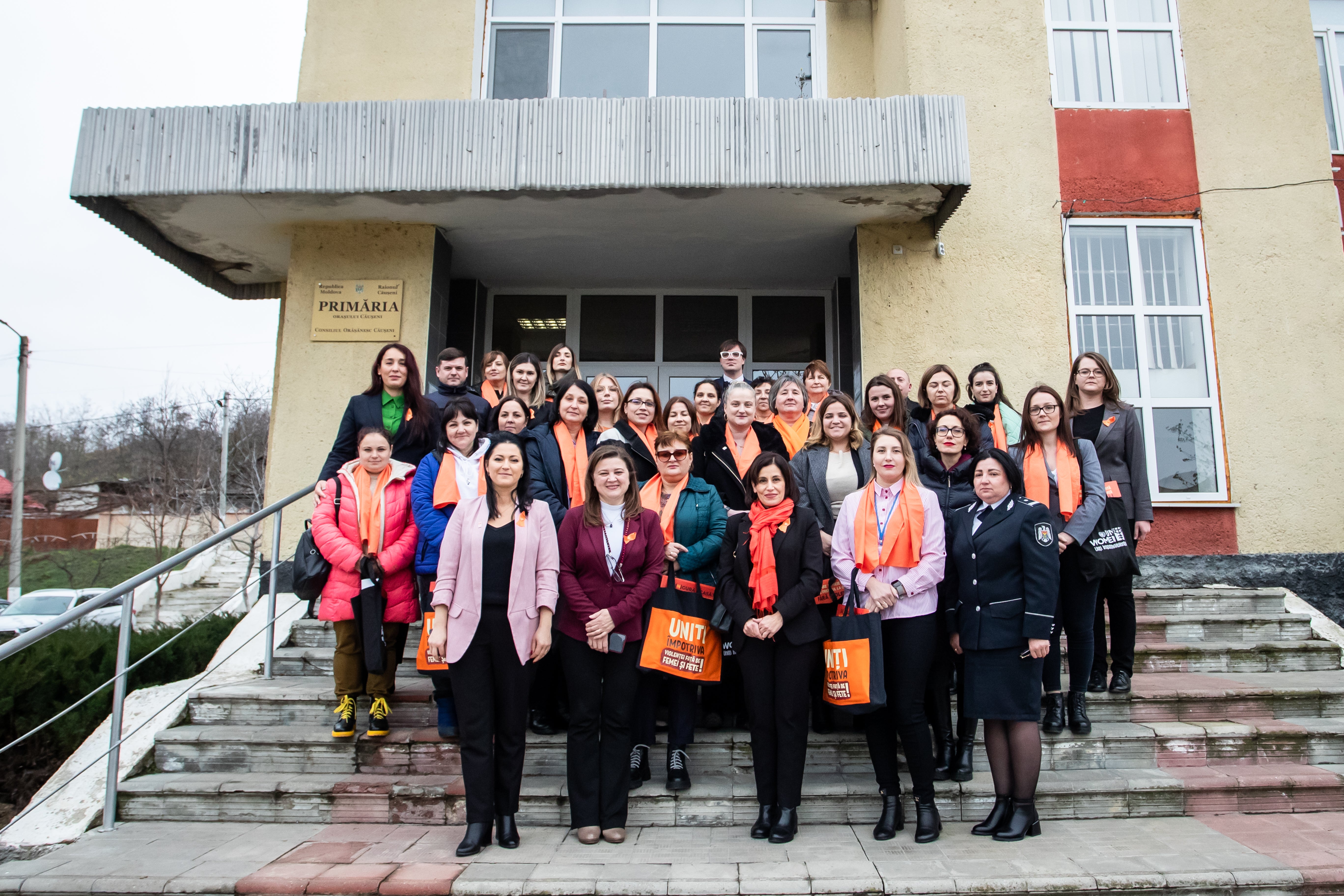 The inter-sectoral cooperation mechanism was developed, consulted, revised and piloted between 2018 and 2021. The Order on the Mechanism was signed on 21 June 2022 by representatives from the Ministry of Labour and Social Protection, the Ministry of Justice, the Ministry of Internal Affairs, the Ministry of Health and the National Council for State-Guaranteed Legal Aid. The main purpose of the mechanism is to increase cooperation between these institutions, allowing them to ensure the safety of victims and people indirectly affected by violence, provide time-bound solutions and offer effective services.