UN Women and Women's Peace and Humanitarian Fund firmly support civil society organisations engaged in humanitarian response in the Republic of Moldova
Date:
6 Moldovan civil society organisations, established and led by women and/or promoting the "Women, Peace and Security" Agenda, received financial support amounting to almost 1 mln USD from United Nations Women's Peace and Humanitarian Fund (WPHF), with support from UN Women Moldova.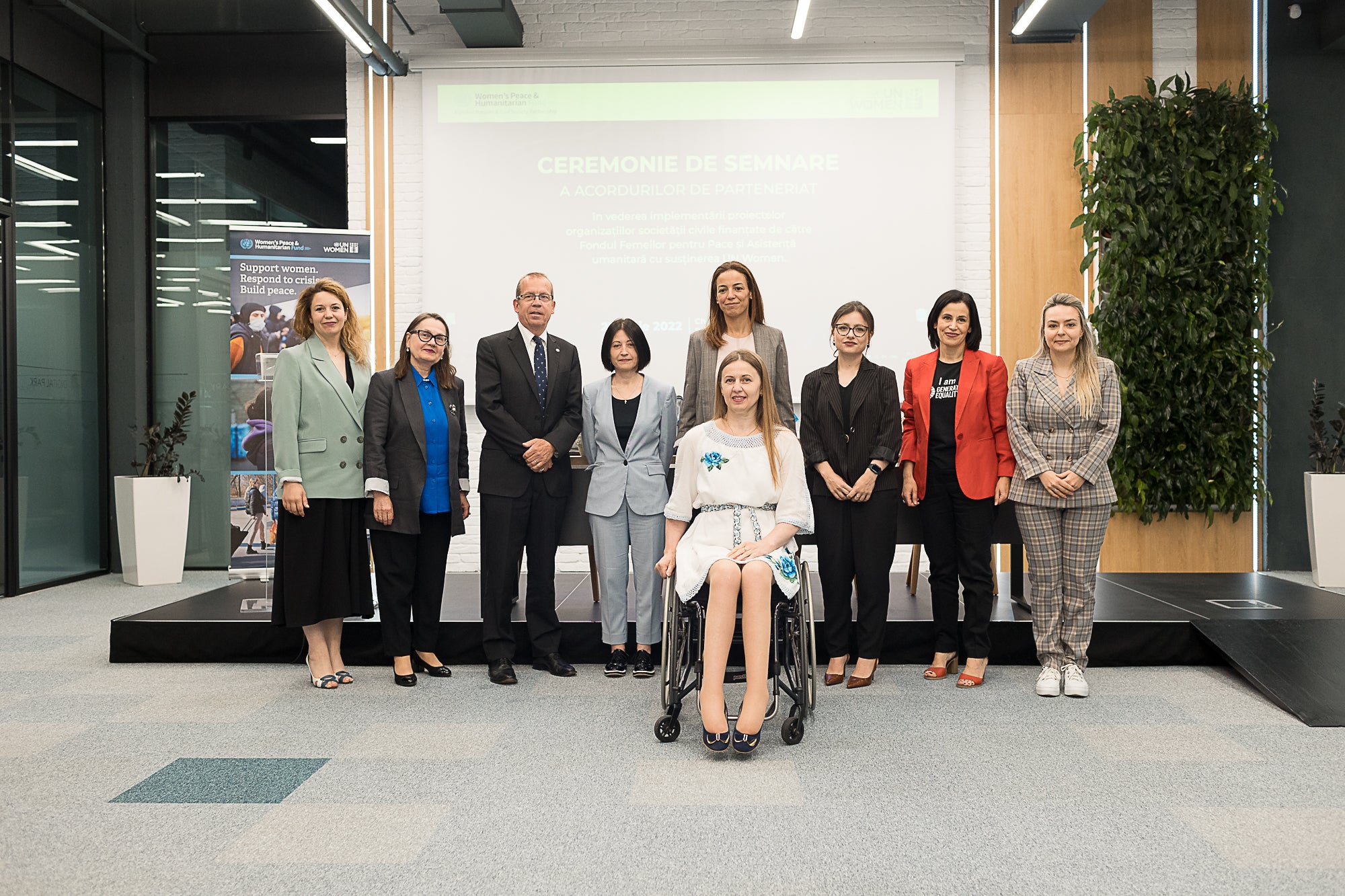 The aims of the projects implemented by those 6 organisations are to provide urgent humanitarian aid to women refugees, protect women and girls against sexual and gender-based violence, contribute to enhanced participation and leadership of women in humanitarian planning and response, and build inclusive and resilient communities.
The signing of the partnership agreements to implement these projects took place today, June 23th, in Chisinau. Women's Peace and Humanitarian Fund representatives, as well as its donors, who are on a mission in Moldova, the UN resident coordinator, but also civil society representatives, participated in the event.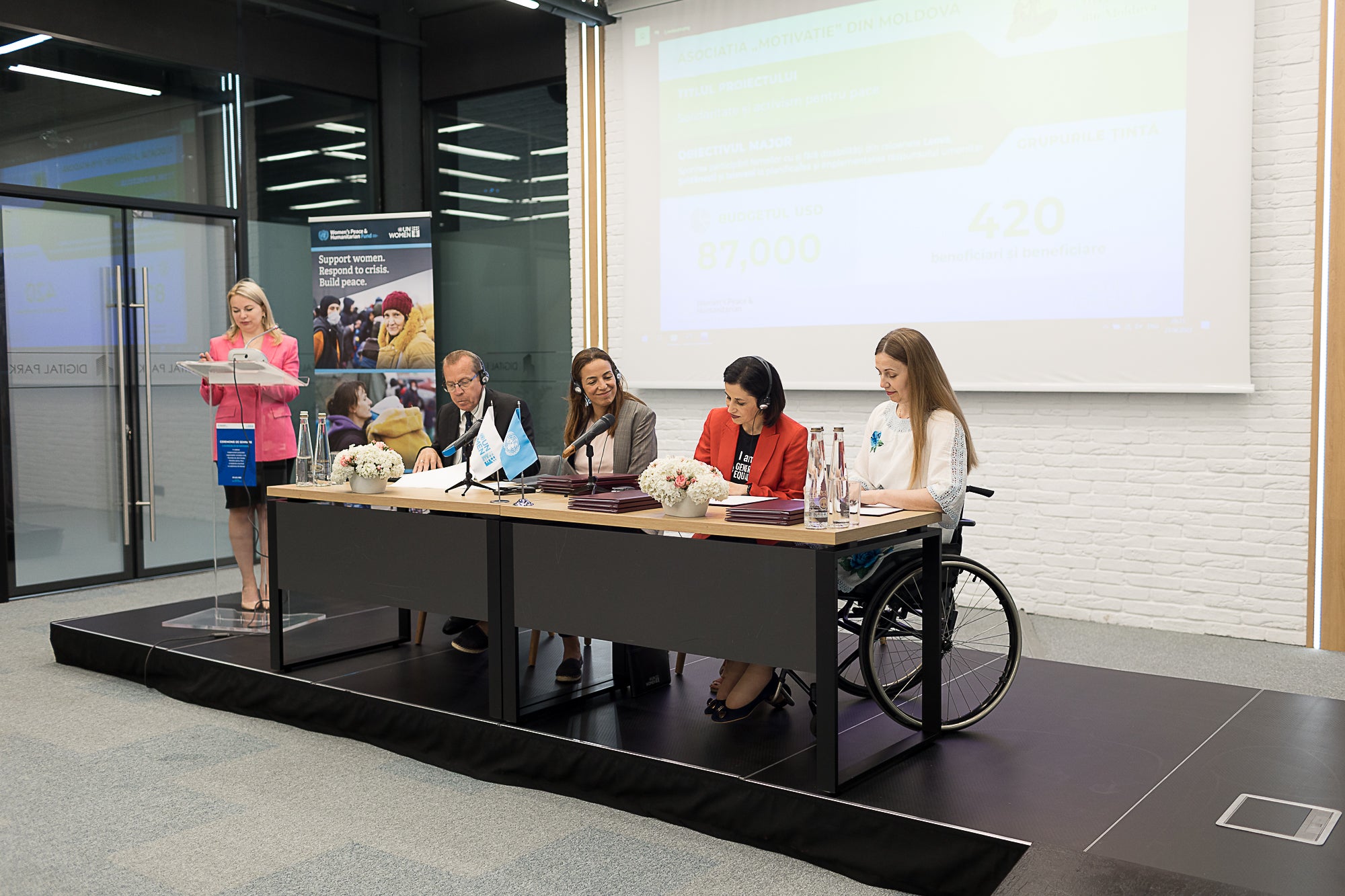 "Women's organisations are always on the front line in crisis situations. UN supports local organisations, and we would like to have as many NGOs as possible engaged. I highly appreciate the establishment of Women's Peace and Humanitarian Fund and the support it provides to Moldovan organisations", Simon Springett, UN resident coordinator, mentioned.
UN Women Moldova has been providing support in refugee crisis management since the beginning of the war. Dominika Stojanoska, UN Women country representative, highlighted that "Financial resources allocated by Women's Peace and Humanitarian Fund allow us to continue providing support to organisations engaged in integrating women refugees in our communities and to prevent specific risks, such as gender-based violence and sexual exploitation. The funding of concrete actions to support women, women with children and communities hosting refugees is very important. Empowering women's organisations allow them to remain active in humanitarian response, and increase women's participation, making their voices stronger. We need to join our efforts for joined activities", Dominika Stojanoska added.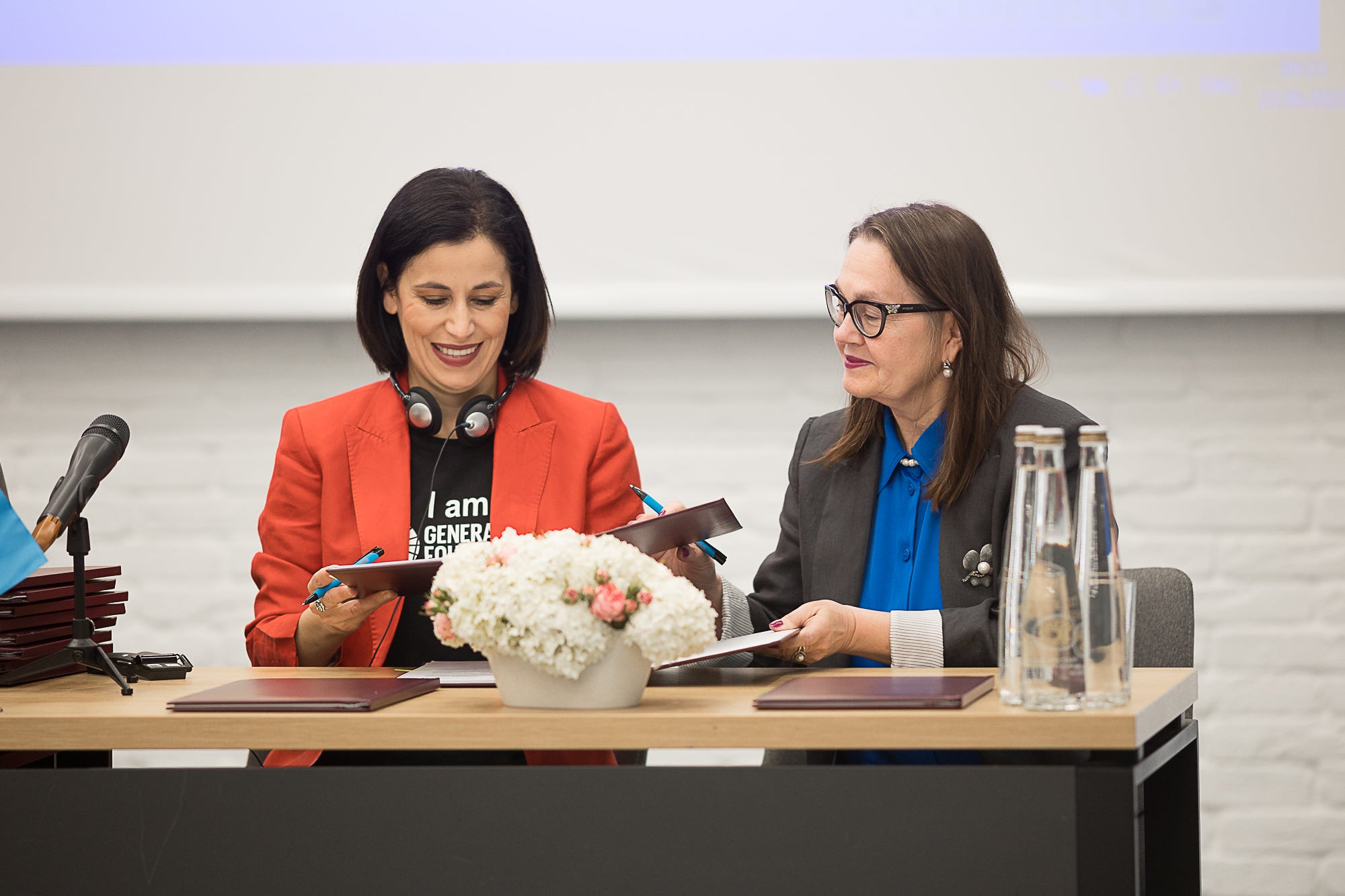 Women's Peace and Humanitarian Fund is a flexible and rapid financing tool that supports empowerment interventions for women to prevent conflicts, to respond to crises, emergency situations and benefit from peace building key opportunities. "We are glad to provide support to women's organisations in Ukraine and the Republic of Moldova during this difficult period to overcome these crises. We are here to understand what are your needs and how can we help you. We already provide assistance and we will keep doing this, inclusively by sharing gained experience in crisis management at international level", Ghita El Khyari, the head of Women's Peace and Humanitarian Fund secretariat, said.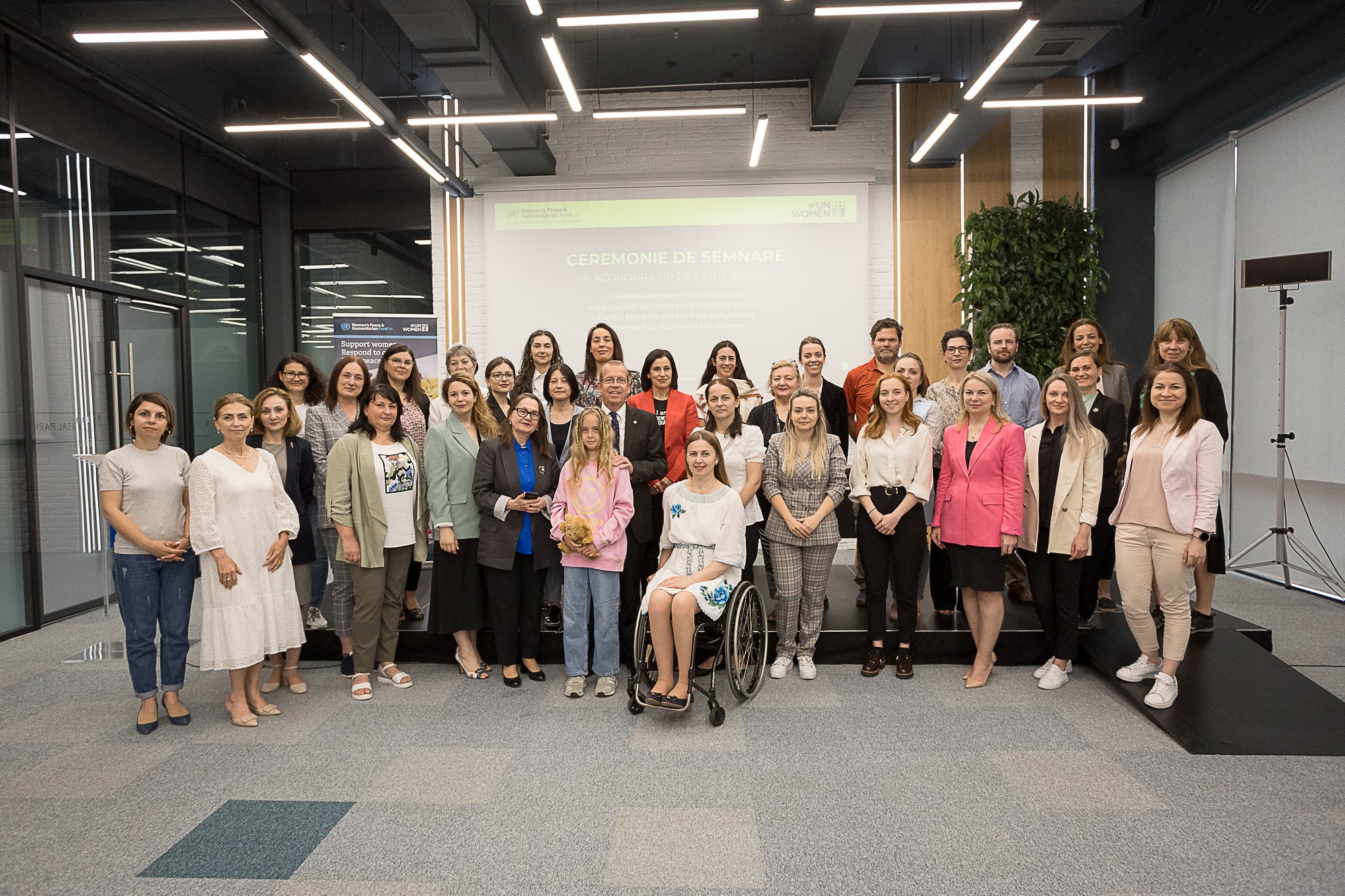 The representatives of "La Strada" International Center, Gender Centru, Women for Women, Women's Law Center, "Motivație" Association, "Institutum Virtutes Civilis" Association made public presentations of the projects a lot of communities and thousands of women living in Moldova will benefit from.