Public discussion on the role of local authorities in fighting violence against women in Ungheni district
'16 Days of Activism against Gender Violence' Campaign with the topic 'Orange the World: END VIOLENCE AGAINST WOMEN NOW!' was inaugurated in Ungheni by holding a public discussion on the role of local authorities in fighting violence against women at the local level. According to statistics, 1 in 3 women was subjected to physical or sexual intimate partner violence or non-partner sexual violence in their lifetime. COVID-19 pandemic worsened the situation of women affected by abuse. During the event, the local authorities reiterated the commitment of district administration to develop a specialised service for victims of sexual violence and take concrete actions to prevent and respond to violence.
Date: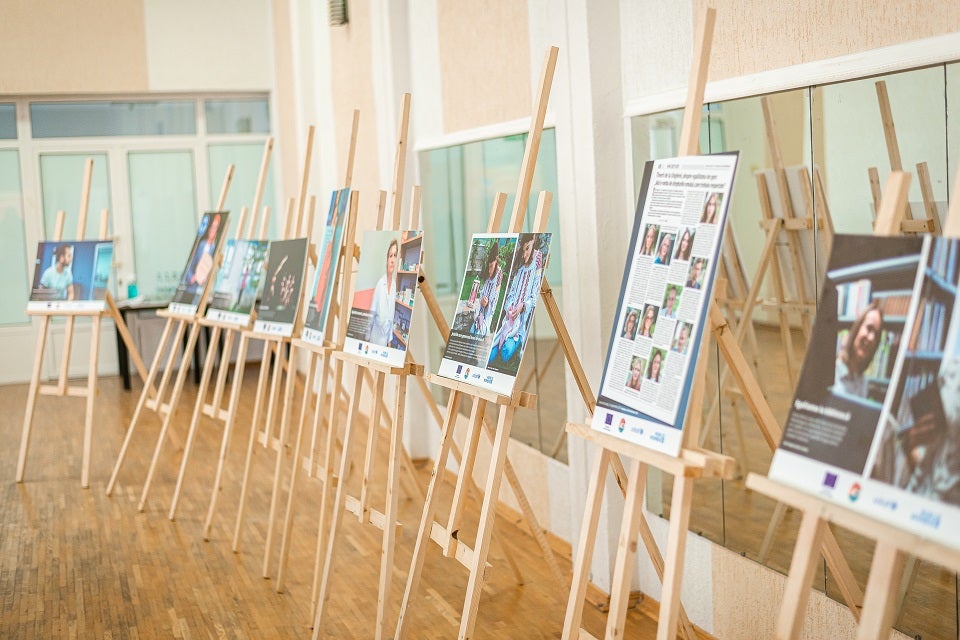 Credit: UN Women Moldova/ Dan Minenco
Gintautas Baranauskas, Deputy Head of Operations, EU Delegation to the Republic of Moldova, stated that gender equality was a core value of the European Union and underscored the EU commitment to contribute to ending gender-based violence in Ungheni: 'Violence against women grew with the pandemics, because many women had to survive living with their perpetrators. Via projects implemented both at regional and national levels, the European Union supports empowerment of women and girls, so that they can use fully their rights and participate actively in the social life. We have supported women both with equipment to overcome the pandemic crisis, and by launching some initiatives that would help violence survivors earn additional income. We believe that including women in identifying solutions to end violence remains a priority for the European Union."
UN Women Moldova Country Representative, Dominika Stojanoska, stated that violence against women and girls was a severe human rights violation, and underlined the importance of developing an integrated specialised center for victims of sexual violence in Ungheni: "This year we started the campaign with an important message: to end violence right now! How? By listening to those who lived such experiences, trusting what they say and recommending concrete actions so that their story does not repeat any more. It is important to change the attitude, behaviours and make our children understand the meaning of respectful relationships, the meaning of consent. I am glad that Ungheni supports the idea of establishing a specialised service for victims of sexual violence and appreciate the authorities' openness to fight violence. In addition, gender-sensible budgeting at the district level, strong cooperation of multi-disciplinary teams, altogether can contribute to preventing and eliminating gender-based violence'.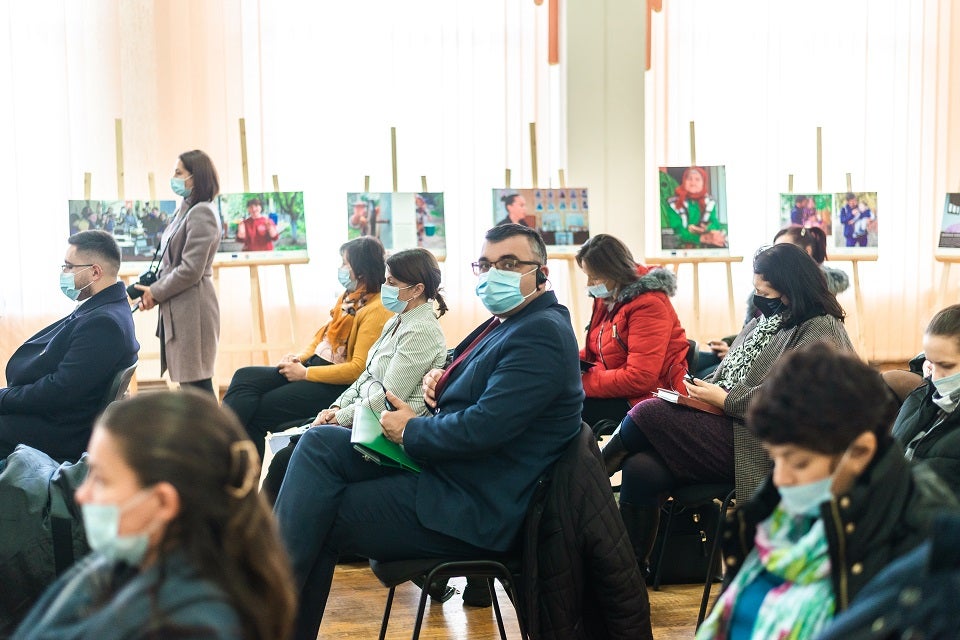 Credit: UN Women Moldova/ Dan Minenco
Ilija Talev, Deputy Representative of UNICEF Moldova stated: 'Violence generates long-term consequences both for children and the society in general. It is important that we all get involved because violence takes place everywhere, in schools, at home, on the street, online and affects everyone, from children to adults. We need to mobilise ourselves and not be indifferent'.

'Ungheni municipality joins the 16 Days of Activism against Gender Violence Campaign this year as well, informing the whole society how important it is to mobilise ourselves in order to end violence in our society and communities', said Tatiana Lazăr, deputy President of Ungheni district.
Dionisie Ternovschi, deputy Mayor of Ungheni municipality said that Ungheni benefited of a series of activities as part of EVA Project, which raised public awareness of the importance of mainstreaming gender in strategic documents and the local budget in order to meet the needs of all groups of people living in the community and eliminate gender stereotypes persisting in the society. In addition, EVA Project provided significant methodological support to increase the capacity of multidisciplinary team members to respond more efficiently to cases of violence against women and girls, and to introduce parenting programs in pre-school and pre-university education institutions in order to improve the parent-child relationship and eliminate bullying between children and young people.
Credit: UN Women Moldova/ Dan Minenco
Lilia Pascal, Head of Gender Equality Policy Department, Ministry of Labour and Social Protection said: 'We have, at national level, a toolkit for each sector — healthcare, police, social assistance, and now we are working on common instructions aimed at ensuring an efficient work together.'

This event is part of the EVA project — Strengthened Gender Action in Cahul and Ungheni districts, funded by the European Union and implemented by UN Women in partnership with UNICEF.