'Equality Through the Lens of a Camera' Exhibition opened in Ungheni
The pictures taken by the participants in the Photo Camp that took place between 15 and 19 September were exhibited at the 'Equality Through the Lens of a Camera' Photography Exhibition, arranged at 'Dmitrie Cantemir' Public District Library from Ungheni.
Date: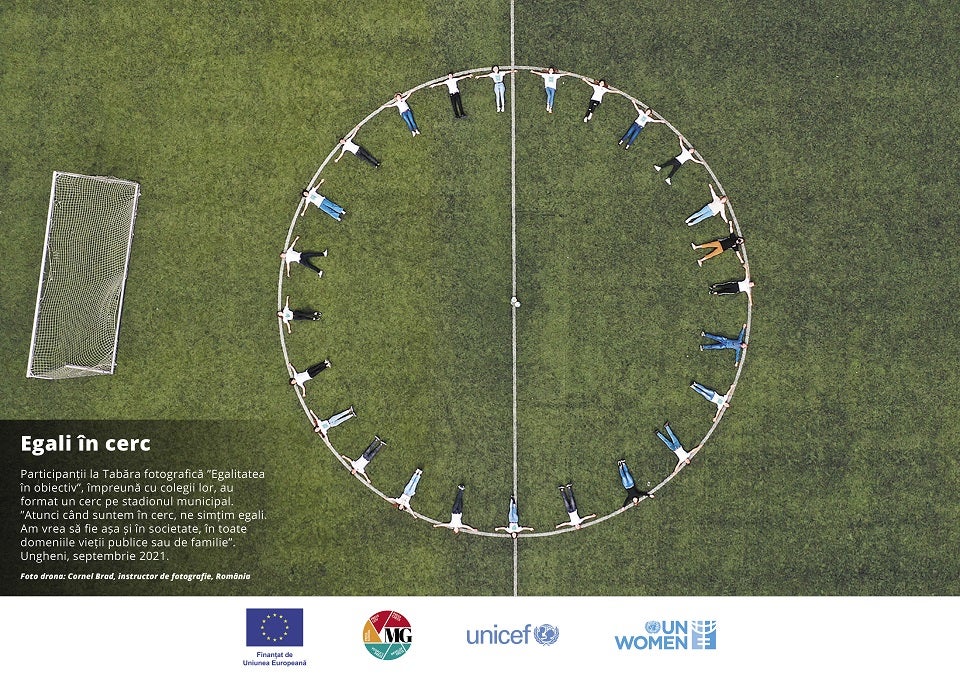 Cornel Brad, a Romanian photographer and author of the book 'Oameni. Putere. România' ['People. Power. Romania'] counselled the young people about shooting professional portraits that conveyed the idea of equality. 'Young people are great for doing photography because they are fast learners. We also get to learn from them about the aspirations of a new generation', said Cornel Brad.
'I am happy for you. I hope that you understand how valuable this experience was for you, and I also hope that you managed to take in everything you could out of these activities. At some point, you will feel that you grew a lot', said Victoria Neaga, Project Manager at the European Union Delegation in Moldova.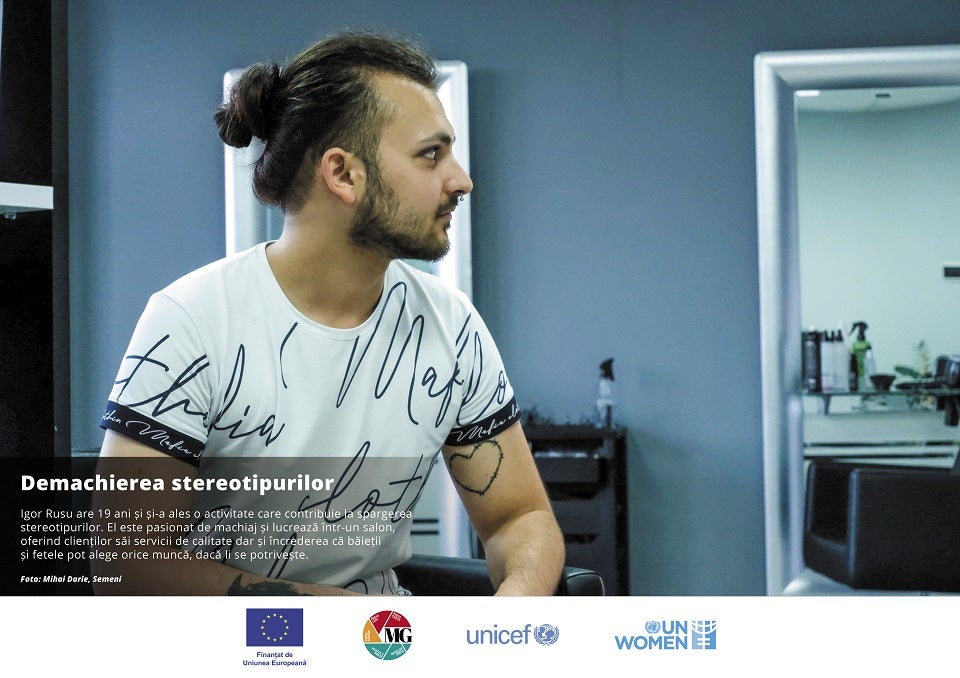 Polina Panainte, EVA Project Manager said the following, in her speech: 'This was the first time for us to work with young people in a photography boot camp setting and have them tackle equality through the lens of a camera. We think it turned out great. We think that a lot of hard work was poured into this and the result is plain to see. We pondered over each and every picture. They tell the story of reality as it is in Moldova and that equality doesn't happen over night. The pictures make a point about the degree of inequality in our society. We see women doing jobs that are paid less than men's. We often see that it is women who do the hard and poorly paid work. This exhibition will help raise public awareness. We believe that you too have started seeing things a little differently'.
In her remarks at the launching of the exhibition, Alina Radu, the Director of the Media-Guard Association and organiser of the photography boot camp, said: 'We wanted these young people to take meaningful pictures. This exhibition is a proof that they managed to do it'.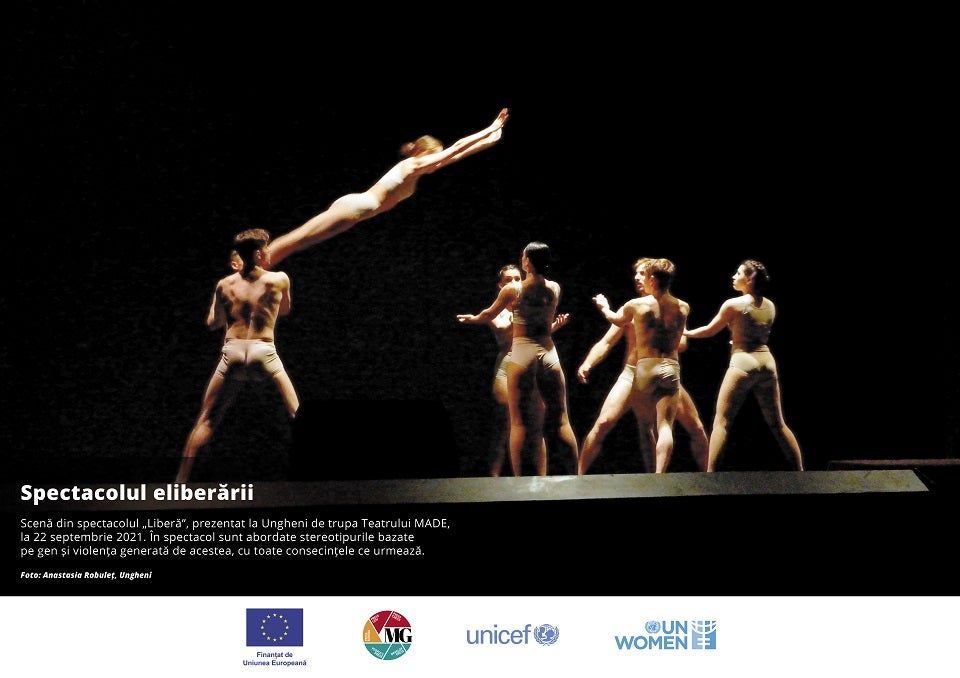 The group exhibition will remain on view for a few weeks. In the meantime, every participant will have their own personal exhibition in their community. Let it be known that Ungheni hosted the 'Equality Through the Lens of a Camera' Photography Boot Camp during 15-19 September, which put a strong emphasis on photography practice and trainings around gender equality. The training was led by both national and international experts and consisted of visits to different places, photo shoots, communication with women and men from the region and trainings regarding gender equality and the human rights discourse in the media.
This 'Equality Through the Lens of a Camera 'photo camp was organised by Media-Guard Association, in partnership with Ziarul de Gardă, under the 'Strengthened Gender Action in Cahul and Ungheni districts' EVA Project, funded by the European Union and implemented by UN Women in partnership with UNICEF. The views and opinions expressed herein do not necessarily reflect the views of UN Women, UNICEF or European Union.
Contact data:
Valentina Bordian, Communication Officer at EVA Project
Tel. +373 604 25050, email: [ Click to reveal ]