UN Women Moldova is launching a photo exhibition dedicated to gender equality activists
UN Women has launched a photo exhibition which illustrates gender equality activists in the Republic of Moldova. The launching event took place on June 29th, at 16:00, at National Museum of History of Moldova, in the blue room.
Date: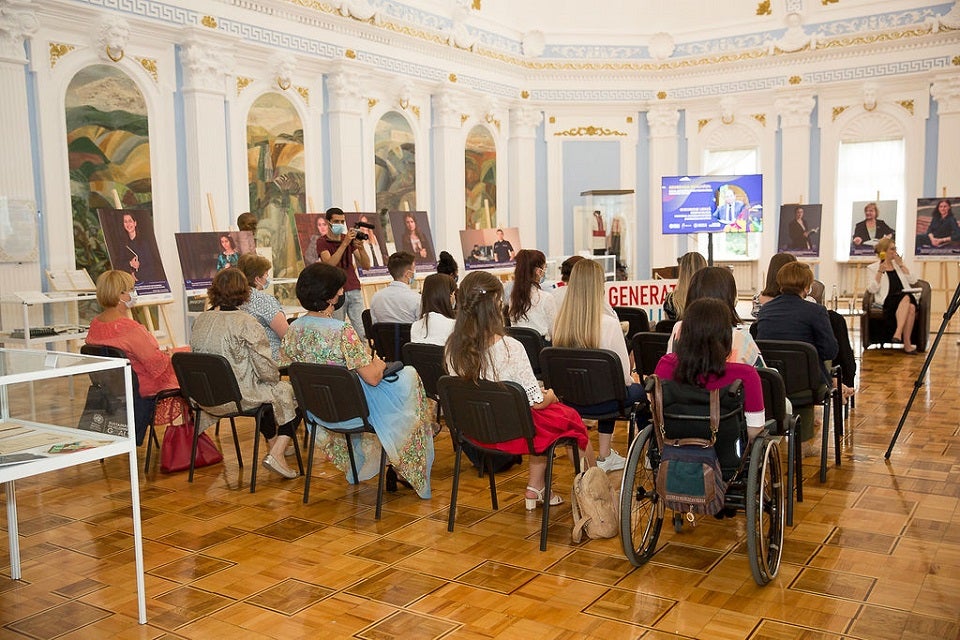 Generation Equality Photo Exhibition. Credit: Stela Donțu
The photo exhibition entitled "Generation Equality" illustrates efforts made to achieve gender equality, from an intergenerational point of view. Within the exhibition, 20 portraits of gender equality activists and militants from different generations are presented. These are activists who followed the World Conference on Women in Beijing from 1995 but also those participating in the Paris Forum. Each portrait is accompanied by a quote, calling to take concrete and immediate actions necessary for acceleration of gender equality. The official launching of the exhibition was followed by an informal discussion among some of the protagonists of the expo who shared their views on equal societies.
The event anticipated the Generation Equality Forum taking place in Paris during 30 June - 2 July. The Generation Equality Forum is a global event launched by UN Women, being supported by Governments of France and Mexico this year. It has an ambitious aim to launch concrete actions which would contribute to the progress in achieving gender equality within all participating states but also at global level.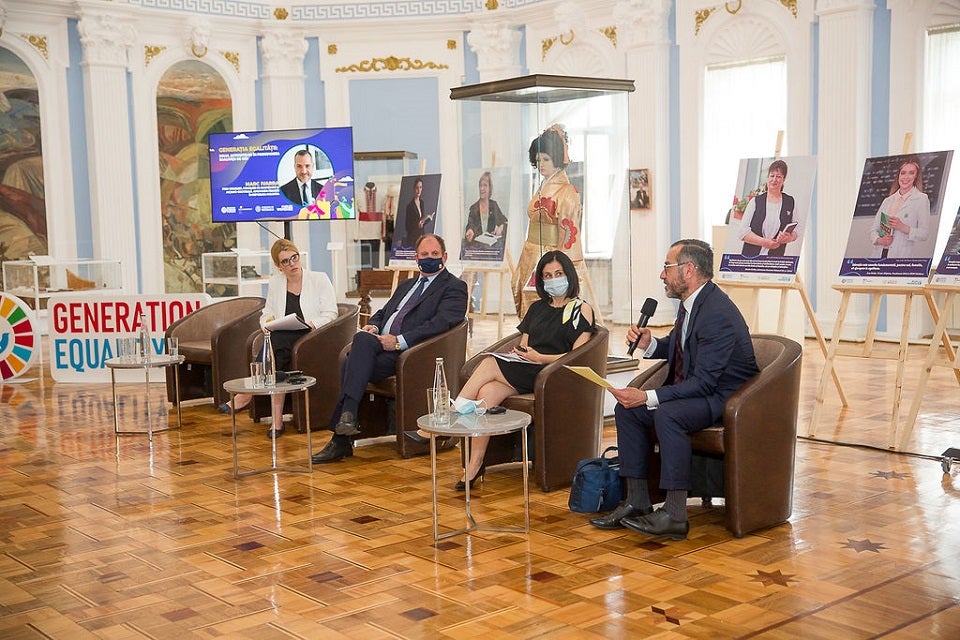 Generation Equality Photo Exhibition. Credit: Stela Donțu
"Ensuring promotion and respect for women's rights is an intrinsic obligation of each state

, and achieving a real and efficient equality between women and men
,
in all aspects of public and private life, is an indicator of maturity for any society.
I am sure that the echo of the forum will get to the Republic of Moldova, inspiring the elaboration of a new long-term policy on gender equality
. »
Gheorghe Leuca, Secretary of State, Ministry of Foreign Affairs and European Integration, who participated at the event, mentioned
.
Dominika Stojanoska, UN Women Moldova Country Representative, declared "The gender equality progress made in 25 years since the adoption of the Beijing Declaration is slow. This made us understand that we need rapid and concrete actions in achieving gender equality. We decided to organise this intergenerational dialogue to give to young people the opportunity to speak. If we wish to accelerate the progress, we have to make sure that everyone's voice is heard."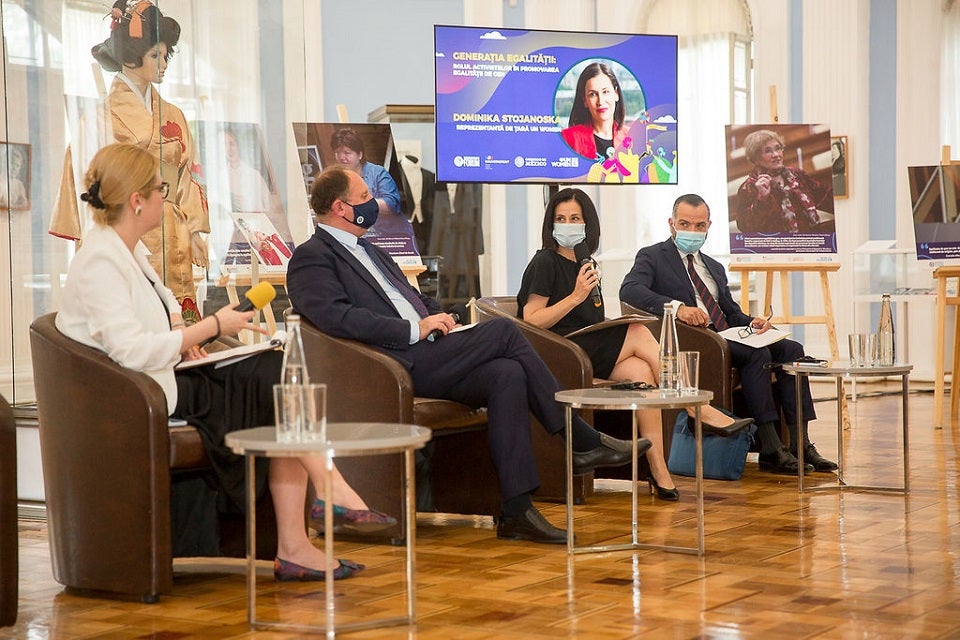 Generation Equality Photo Exhibition. Credit: Stela Donțu
Marc Ivarra, First councillor
, Councillor on cultural cooperation and actions, French Embassy to the Republic of Moldova, mentioned
"Preventing and combating gender-based violence, as well as ensuring gender equality is a priority for the Government of France. At this point, ensuring gender equality strategies are mandatory in french ministries. I am sure that at the end of Generation Equality Forum we will have a concrete acceleration plan
. This will allow us to make significant progress in achieving gender equality in 5 years ».
The photo exhibition will be available for general public for 30 days, by the end of July, beind displayed on the fence of National Museum of History, on Banulescu Bodoni Boulevard.
Press contacts:
Olesea Simion
Communications Officer UN Women Moldova
Phone: 069079867
E-mail: olesea.simion@unwomen.org