Varvara Frantuz: That period was a difficult one, and we received a timely assistance
Varvara Frantuz is 78 years old. She worked as a kindergarten teacher and in medical system. She knows how important is a hand lent during a crisis better than anyone else.
Date: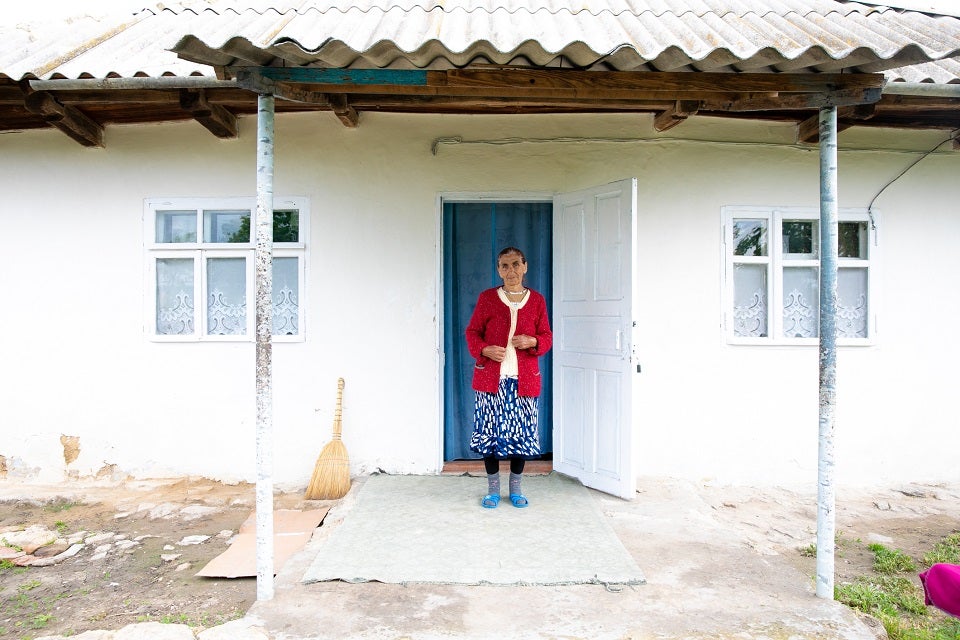 Varvara Frantuz. Credit: UN Women Moldova
Varvara says that she experienced a lot of difficult situations in her life but the COVID-19 pandemic was the most difficult crisis. Because of restrictions she had to limit her activities but still, she says, "I always protected myself wearing a mask. I have never been infected, even if I went to markets".
In April and May, UN Women Moldova and OHCHR Moldova, with financial support from Austrian Development Agency (ADA) from Austrian Development Cooperation funds, via "United Nations Response and Recovery Multi-Partner Trust Fund", provided support to families from vulnerable groups. This included: food and hygiene products, as well as masks, gloves and desinfectants. Varvara Frantuz, an inhabitant of Ciocilteni village, Orhei district, is one of the beneficiaries.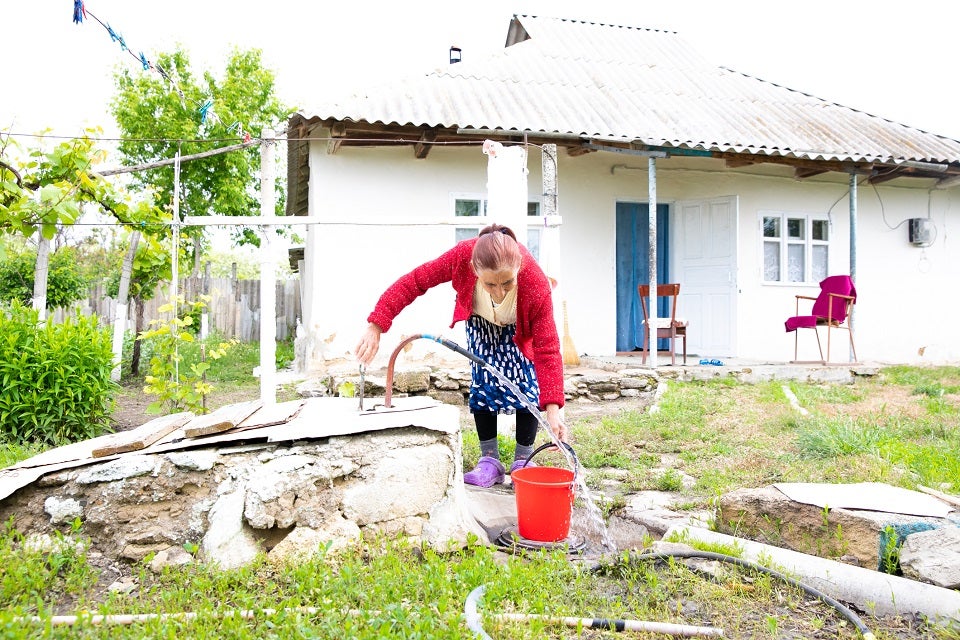 Varvara Frantuz. Credit: UN Women Moldova
"My pension is one thousand five hundred lei and it is never enough for me. Honestly, it was very difficult during that period, and this assistance is a timely one. I am grateful for oil and food products", Varvara Frantuz says.
Varvara, though, does not complain and says that she is supported both by her son and her daughter-in-law, who use to help her with household chores.
"We are about 200 roma people in the village. Some of them have a more difficult life but they are always helped by others. Sometimes, a kind word makes the difference. But, when it comes to food, it is the most necessary", Varvara says.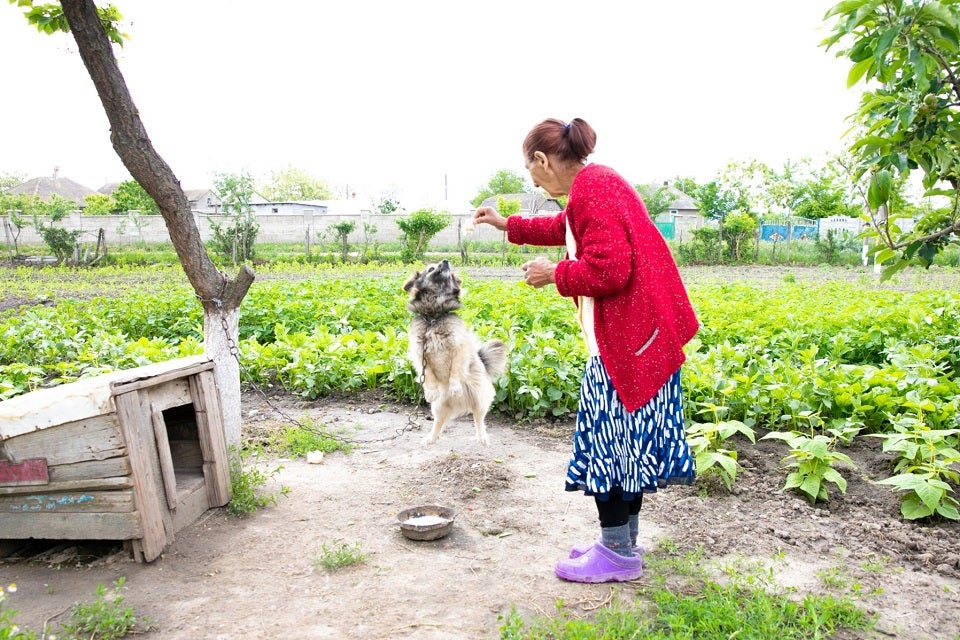 Varvara Frantuz. Credit: UN Women Moldova
During our visit, Varvara used to thank us several times, because, according to her, she and other inhabitants of the village were not forgotten in this difficult period, and besides food, so important during the pandemic, medical products were offered for free. "Masks were the most useful. Although I am already 78, I can not sit on one place. I should recognise that I use to go to the city, but also through our locality, and masks and desinfectants are a necessity", recalls Varvara Frantuz.
Within this project, during April and May, 4100 people on both banks of Nistru river benefited from support in maintaining a stable and resilient situation in the context of the pandemic.