UN Moldova joins the campaign "Orange the World: Generation Equality Stands Against Rape"
This year in the frames of the international campaign "16 Days of Activism Against Gender-Based Violence", the United Nations in Moldova organizes a series of the events aimed to end violence against women and girls. Organized during 25 November- 10 December, this year's campaign is running under the message "Orange the world: Generation Equality Stands against Rape" and focuses on the rape culture that prevails in our society.
Date:
What all forms of violence against women and girls have in common is that they happen in nearly every space of their lives at home, at school, in the streets, on public transportation, at work and at social engagements, and impacts women of all ages. Violence against women and girls, which affects one third of women globally and takes many forms, from physical assaults to harassment and rape, is one of the most pervasive human rights violations.
UN Women Executive Director, Phumzile Mlambo-Ngcuka says that 'Rape isn't an isolated brief act. It damages flesh and reverberates in memory. It can have life changing, unchosen results—a pregnancy or a transmitted disease. Its long-lasting, devastating effects reach others: family, friends, partners and colleagues.'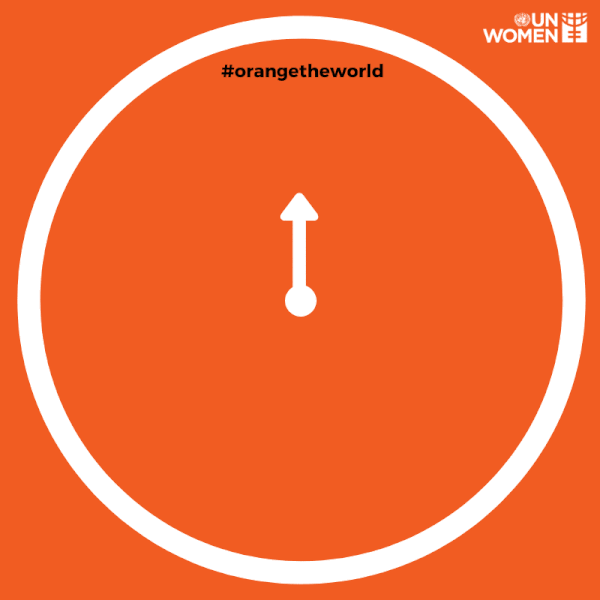 In recent years, the voices of survivors and activists, through campaigns such as #MeToo, #TimesUp, #Niunamenos, #NotOneMore, #BalanceTonPorc, and others, have put the spotlight on the issue of sexual violence and have reached a crescendo that cannot be silenced or ignored anymore. Yet, violence against women and girls continues in every country, impacting one in three worldwide. The Republic of Moldova in not an exception. Sexual violence topic is still a taboo in Moldovan society, the situation is determined by preconceived stereotypes and social norms existing in the community.
Within the campaign, UN Moldova will support a series of public activities like social theatre performances, exhibitions, public discussions, round tables, workshops, media and social media campaigns to raise awareness about the phenomenon, to advocate for ratification of the Council of Europe Convention (Istanbul Convention) and to encourage women who are suffering from violence as well as witnesses of any kind of the Gender-Based Violence to break the vicious circle and report the cases.
Sexual violence continues to be normalized and embedded in our social environments. Exact numbers of rape and sexual assaults are notoriously difficult to assert due to frequent fear for victims to report it. Yet, approximately 15 million adolescent girls worldwide have experienced forced sex. The goal of 2019 campaign is to inspire not only women, but also witnesses to speak up and to report the cases of violence.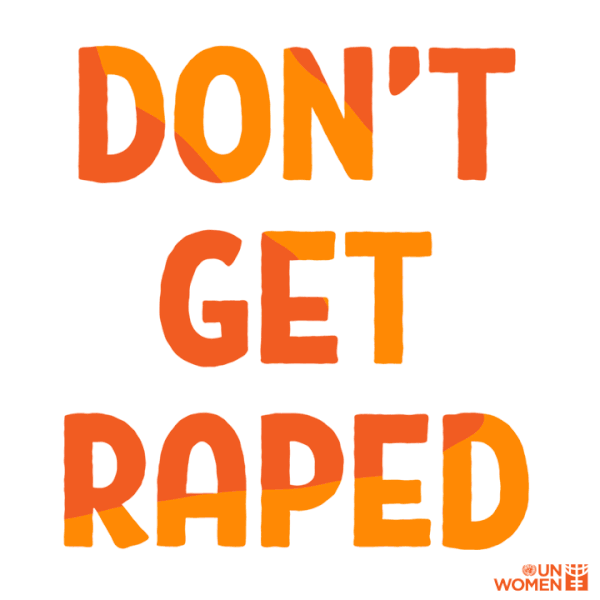 Even if we don't realize it, we are daily witnesses to this "rape culture", sometimes even silent bystanders, as we are entrenched in the use of misogynistic language, the objectification of bodies in movies or TV, indifferent to consent, or the glamorization of violence in ads. Victim-blaming, trivializing of rape and the stigma faced by survivors are still far too common. The culture of impunity still prevails, due to poor enforcement of legislation, the underreporting of crimes often due to the shame and stigma associated and a lack of trust on the part of survivors that their complaints will be taken seriously.
In this context, UN Moldova also calls on the Mass Media to treat cases of sexual violence from the perspective of professional ethics and qualitative journalism, with the full understanding that they deal with the private lives and avoiding repeated victimization of persons, blaming or discouraging of victims. Tendency to squeeze strong emotions from any topic about rape and to increase thus the ratings and visualizations of the media outlets can cause a very harmful and regretful impact on victims. When the real support that Mass Media and the civil society could offer in this respect – is to encourage victims and witnesses of any kind of violence, including rape, to solicit help or to report the case to competent institutions.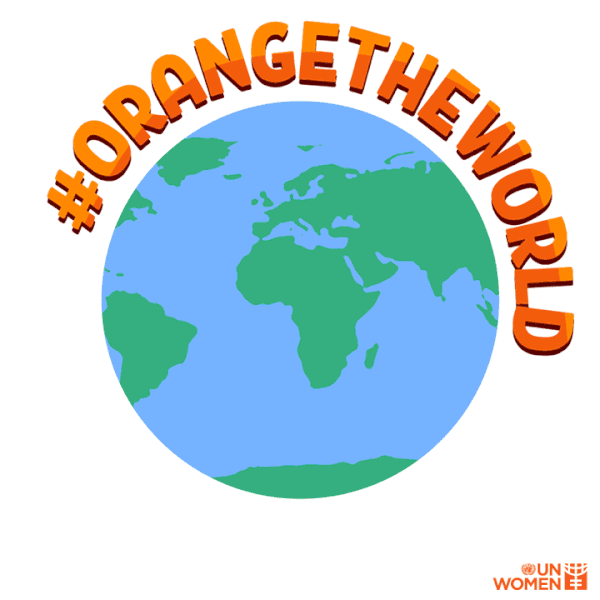 To support the voices that are not being heard, we urge everyone to take a stand, and to publish solidarity messages on social media with the hashtag #orangetheworld and #16days. Stand with #GenerationEquality against rape culture!
In the Republic of Moldova, the 16 Days campaign is organized for the 19th consecutive year by the Government, local authorities, international organizations, and the civil society. The color of the campaign is orange, which symbolizes a bright future for each girl and woman. This year we invite everyone to attend the events organized in the frames of the 16 Days Campaign, wearing orange elements in their outfits.
The campaign '16 days of activism against gender-based violence' starts on the 25th of November, the International Day for the Elimination of Violence Against Women, and ends on the 10th of December, Human Rights Day.