National planning and budgeting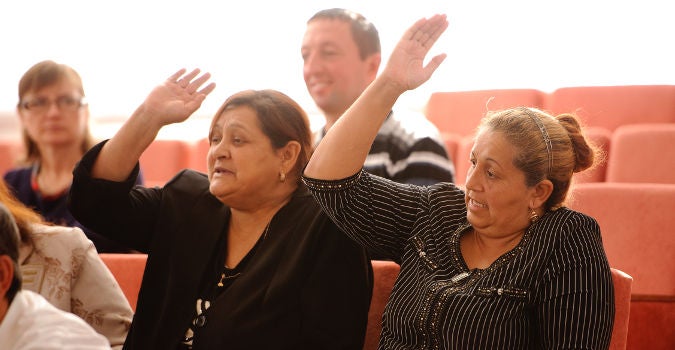 Photo: UN Women/Alex Iordache
National plans, policies, institutions and budgets are where governments begin to translate commitments to gender equality into practical steps. Too often, however, they fail to ensure that public services respond to women's needs and priorities.

Gender-responsive budgeting (GRB) is an innovative public policy tool that comprehensively assesses gender funding gaps and identifies actions to close them. It addresses gender bias and discrimination by analyzing government budgets to ensure that national commitments to gender equality and women's empowerment are adequately funded.

Since 2008, UN Women in Europe and Central Asia has piloted gender-responsive budgeting initiatives that have contributed to gender-responsive policy planning and budgeting being used in public finance reforms and for European Union (EU) accession processes.
UN Women in Action in Moldova
Moldova is one of the four countries included in the UN Women Regional Programme, Promoting Gender Responsive Policies in South East Europe funded by Austrian Development Agency, which helps central and local governments in Albania, Bosnia and Herzegovina, FYR Macedonia and Moldova implement their gender equality commitments by integrating gender-responsive budgeting. In Moldova, the project supported the implementation of the National Programme on Gender Equality, Moldova's first ever umbrella strategy on gender equality.
UN Women works to ensure the needs of women are considered when developing policies, and budgets in a range of sectors. More particularly UN Women:

• Builds expertise on gender-responsive budgeting (GRB) at all levels of public administration

• Supports municipalities and community groups to advance gender equality, by applying participatory and gender-sensitive budgeting

• Works with academia in mainstreaming gender issues and gender responsive-budgeting into academic curriculum to ensure the development of a pool of experts on GRB