In the Republic of Moldova, considerate progress has been made in the recent years to advance gender equality. In 2021, the World Economic Forum Global Gender Gap Index scored Moldova 0.77 points or 28th out of 156 countries, marking an increase of 0.55 points since 2006.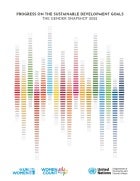 At the current rate of progress, it may take close to 300 years to achieve full gender equality, the Progress on the Sustainable Development Goals (SDG): The Gender Snapshot 2022 shows.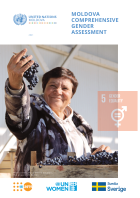 The overall objective of the assessment is to develop a comprehensive assessment of the state of equality between women and men in Moldova in education, health, economic opportunities, and voice and agency.