This is the third fact sheet that summarizes the results of displacement surveys initiated by IOM in partnership with UN Women to assess the needs and vulnerabilities of refugees and third-countries nationals fleeing into the Republic of Moldova from Ukraine. This report presents an analysis based on the 9,978 interviews conducted between 9 March and 22 April 2022.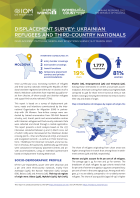 This report is based on a survey of displacement patterns, needs and intentions commissioned by the International Organization for Migration (IOM) in partnership with UN Women.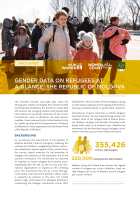 This factsheet provides up-to-date data about the demographic profiles of refugees from Ukraine hosted by the Republic of Moldova.